Crypto Crime on the Rise — Good Odds of 2020 Becoming a Record-Breaker
Per a new report released by digital-asset intelligence firm CipherTrace on June 2, the value of ill-gotten funds siphoned through cryptocurrency crimes over the first five months of the year stands at a whopping $1.4 billion, thus making 2020 a potentially active year in regard to cryptocurrency-related thefts, hacks and fraud.
The report goes on to state that if things continue at the same rate, the total volume of stolen crypto for 2020 has the potential to get close to reaching the $4.5-billion mark set in 2019. Criminals appear to be capitalizing on the ongoing COVID-19 pandemic to target unsuspecting individuals by luring them in via a variety of crypto-related phishing campaigns, ransomware and darknet marketplace fraud.
Additionally, out of the multiple scams that have been accounted for this year, many of them have reportedly made use of email campaigns impersonating various coronavirus-related official groups — such as the World Health Organization, the Red Cross and the Centers for Disease Control and Prevention — to solicit payments and donations in the form of cryptocurrency.
Related: Public Service Announcement: Beware of Imposters Posing as Cointelegraph Journalists
Lastly, CipherTrace officials claim that of the $1.36 billion in crypto stolen so far this year, 98% of the total value — nearly $1.3 billion — can be attributed to fraud and misappropriation rather than to hacks and direct thefts.
To gain a better understanding of where the market seems to be heading in the coming months and years, particularly when it comes to crypto crime, Cointelegraph spoke to John Jefferies, the chief marketing officer and chief financial analyst at CipherTrace. In his view, while it is nearly impossible to predict with any certainty how trends related to cryptocurrency theft and fraud will evolve this year, it is possible that by the time the year comes to a close, the amount of funds netted by criminals may exceed the expectations of the report, betting 2019's $4.5 billion figure.
Further elaborating on the subject, Jefferies stated that the largest contributor to this year's crypto crime total has been Wotoken's alleged billion-dollar Ponzi scheme that emerged from China. Furthermore, he is concerned in the coming months about exit scams by smaller virtual asset service providers, or VASPs, that that are struggling financially, adding:
"Retail investors should be wary of any company that uses hyperbolic statements and promises of extraordinary returns to lure them into participating. If WoToken had been required by regulatory agencies to provide detailed investment prospectus and audited financial statements, they wouldn't have been able to launch their scheme and fool more than 700,000 victims. Many VASPs have dramatically improved their security posture, making it harder for hackers to steal from the platforms themselves."
An even bleaker picture was painted by Pawel Aleksander, the co-founder and chief information officer of CoinFirm — a blockchain analytics company. He told Cointelegraph that as per his company's own research and analysis, the volume of crypto funds stolen within the first quarter of 2020 may actually be closer to the $2 billion mark, highlighting:
"Knowing the amounts related to the various fraud happening as a whole has its importance but the most important aspect is addressing how to solve them and providing entities with the tools and solutions to do so."
As a result of the ongoing coronavirus situation, an increasing number of people have started to spend more time in front of their computer and smartphone screens. Naturally, scammers have recognized this fact and are trying to seize this opportunity by devising novel ploys — promising high returns on various crypto-related offerings such as binary options, trust trading, etc. — to lure in unsuspecting individuals.
Related: On the Darknet Side: The Role of Crypto as a Means of Exchange
Commenting on the issue of how companies can best limit the spread of crypto-related scams, Aleksander stated that despite most social media platforms and messengers attempting to come down more seriously and limit such nefarious schemes, there are still many challenges that have yet to be tackled successfully. In his view, a balanced ecosystem is required, in which Anti-Money Laundering procedures can be democratized and users are given a voice:
"This can happen by achieving a synergy between AML, fraud investigations and an open data ecosystem that takes the security of crypto financial markets to a level never seen before or even thought possible in traditional finance."
In this regard, he believes that a threefold solution is needed — i.e., one that is based on an AML technological platform that enables institutions to verify the risk of blockchain transaction counterparties and meet their regulatory obligations. Not only that, but the platform should also have the capability to facilitate end-to-end investigations in cases where funds are reported missing as well as incentivize the reporting of suspicious activities. Aleksander closed out by saying: "If the industry collectively adopts such solutions and processes, the capability of such scams of not only being successful but being able to take advantage of the stolen funds will become severely limited."
A similar point of view is shared by Jefferies, who also believes that banks, VASPs and other money service businesses can safeguard themselves against bad actors that are utilizing their platforms and payment networks to launder money as well as engage in other illegal activities by deploying effective AML measures.
A striking aspect of CipherTrace's above-mentioned report involves the "exponential" rise of funds being sent to high-risk exchanges from United States-based Bitcoin ATMs rather than lower-risk entities such as established crypto exchanges. This has prompted experts to believe that BATMs may be at a greater risk of being used to launder money, especially given the preponderance of funds sent from them overseas, potentially to jurisdictions with lax AML and Know Your Customer policies.
Providing his insights on the matter, Jefferies stated that part of the reason for the increasing use of BATMs by money launderers, such as in the Kunal Kalra case, is their increasing ubiquity across the U.S. He added:
"Even in spite of the growing availability of privacy coins like Monero and Zcash, criminals continue to use Bitcoin because of the abundance of Bitcoin-to-fiat offramps. Banks and money service businesses should pay attention to high-risk transactions originating from BATMs that lack proper AML compliance."
Even though the crypto sector is still routinely maligned by members of the mainstream media that claim that digital currencies are still, by and large, being used by bad actors for nefarious reasons — such as terrorist financing, drug trade, etc. — Jefferies told Cointelegraph that as per his company's latest research, cryptocurrencies are considerably cleaner than their reputation would suggest:
"The reality is that criminal use of Bitcoin and other cryptocurrencies is very low, less than 0.2% of the funds accepted by exchanges is directly from criminal sources."
Related: Criminal Activity in Crypto: The Fact, the Fiction and the Context
Source: www.bit-cointalk.com
Bitcoin Trader: Google Helps Scam Crypto Trading App Look Legit in Reviews
Bitcoin Trader has been heavily promoting itself as the best and safest automated cryptocurrency trading app that can help people earn $1,300 a day. Numerous fake reviews and scam checks on Bitcoin Trader are highly ranked by Google, making this scam appear legitimate. News.Bitcoin.com investigates this investment scam.
Many bitcoin scams have emerged as unemployment rises worldwide during the economic crisis and coronavirus pandemic. One investment scheme that has recently gained more attention due to its aggressive marketing tactics is called Bitcoin Trader. It claims to be "an automated trading software" that can "trade cryptocurrencies and forex in both automated and manual mode." However, there are many red flags about this platform.
The Bitcoin Trader website resembles numerous other investment schemes that news.Bitcoin.com has already uncovered as scams, such as Bitcoin Superstar, Bitcoin Era, Bitcoin Revolution, Bitcoin Evolution, and Bitcoin Loophole. Besides a cookie-cutter website, these scams have the same setup.
Bitcoin Trader's official website has changed its URL several times but its logo remains unchanged. Its content has also slightly changed a few times since the beginning of the year when news.Bitcoin.com began tracking the scheme. Initially, Bitcoin Trader advertised that only bitcoin could be traded using its tools but later claimed that users can also trade in other cryptocurrencies, including bitcoin cash, ethereum, monero, litecoin, XRP, and dash.
The front page of the Bitcoin Trader website has an urgent message in red at the top of the page that reads: "Warning: Due to extremely high media demand, we will close registration as of [today's date] – Hurry." Over the five-month period which news.Bitcoin.com followed this scheme, registration never closed but the warning message continues to appear with today's date instead. The website also displays a video about bitcoin, featuring several famous people commending the cryptocurrency such as Virgin Group founder Richard Branson, Virgin Galactic chairman Chamath Palihapitiya, and Microsoft founder Bill Gates. Others that have been used to promote Bitcoin Trader include Tesla and Spacex CEO Elon Musk, former Google CEO Eric Schmidt, and the Winklevoss twins.
Bitcoin Trader lures investors desperate to make money fast in this time of economic crisis with promises that are too good to be true. Its website displays messages like "you can usually expect to earn at least $1,300 per day," "some users reportedly earning their first $1 million in a couple of months," and "you will only need to work for about 20 minutes every day."
A few testimonials are also featured on the Bitcoin Trader website of supposed members who have made money using the platform. However, these reviews are fake and images used are stock photos.
The Bitcoin Trader platform also falsely claims to be the best, the most legit, and the safest bitcoin trading app. Its website states that the software has "a world-leading accuracy rate of 99.4%," is the "safest investing app in the industry," is "100% genuine," and "we have testimonials from many of our members which praise our app's ability to generate them huge profits over a short period of time." The site further notes that the Bitcoin Trader app "has a success rate of 99.4%, which makes it the highest-rated in the market. Because of that, it is considered the most dependable, as well as being award-winning and very well credited."
The Bitcoin Trader website itself even has a section to say that it is not a scam. "First things first, Bitcoin Trader is not a scam," the Bitcoin Trader website states.
Many fake reviews are found online and quite a number of them are well-ranked by Google. The American technology and search engine giant, which owns the popular video-sharing website Youtube, has been known to rank scam websites better than legitimate ones, making scam reviews look legit. Google and Youtube earn ad revenues from listing these scam websites and reviews. Youtube is also currently generating a great deal of ad revenue from listing and recommending videos promoting a 5,000 BTC giveaway scam to its users. This reoccurring scam features Tesla and Spacex CEO Elon Musk and Virgin Galactic chairman Chamath Palihapitiya giving away bitcoin.
News.Bitcoin.com signed up for an account with Bitcoin Trader to see how it really works. After providing a name, an email address, and a phone number, we were logged in without being asked to confirm our email address. The back end of Bitcoin Trader looks almost identical to other scams we have reviewed, such as Bitcoin Loophole.
A notice soon popped up in the middle of our screen, asking us to deposit funds, which must be done via credit cards: Discover, Mastercard, Visa, Maestro, or American Express. "Click the 'Deposit' button below and you will be transferred to the broker's secure payments page in order to deposit funds into your trading account and to start reaping the full benefits of our software. Note that you will be required to complete an account verification process and to verify your identity," the notice reads. The minimum deposit is $250 and "The deposited amount can take up to 72 hours to reflect in your account," the website adds.
A section of the Bitcoin Trader dashboard lists the "current brokers." In our case, a company called Marketfornow was listed. Clicking "deposit" or any other links to "get started" transferred us to Marketfornow's website, which has five account levels ranging from $250 to $50,000. You cannot proceed unless you deposit at least $250. At this point, you will be dealing directly with this "broker," which claims to be a Seychelles company focusing on forex and contract-for-difference (CFD) trading. Every link on Bitcoin Trader redirects to a page on the broker's website.
To find out which other companies are associated with Bitcoin Trader, news.Bitcoin.com signed up with the scheme a second time. The listed "current broker" this time was called "Interactivetrade," whose website states that it is owned and operated by Dristor Solutions Ltd., a company supposedly located in Saint Vincent and the Grenadines. Several reviews online also warn that this offshore broker is a scam.
A review website, Thatsucks.com, was redirected to a different broker when reviewer Martin Kay signed up with Bitcoin Trader. He got sent directly to the cashier page on Optionstars where he was prompted to make a deposit. After navigating the Optionstars website and seeing no evidence of a robot or autotrader, he concluded: "Is the Bitcoin Trader a scam? Yes. It is." He also concluded that Optionstars, a supposed broker headquartered in Samoa, is also a scam.
These so-called brokers claim to specialize in CFD trading, which carries very high risk. A large number of scams have been known to target CFD trading specifically and many authorities have advised how to recognize them. The North American Securities Administrators Association (NASAA) warns: "If you are solicited by a company that claims to trade in CFDs and asks you to invest funds, you should be very careful … Get rich schemes, including those involving CFDs, tend to be scams."
Anyone looking for investment opportunities involving cryptocurrencies needs to take extreme caution as many online scams may appear legitimate. They may even have fake licensing information as well as a fake address but any funds sent to them are not likely to be seen again.
What do you think about Bitcoin Trader? Let us know in the comments section below.
The post Bitcoin Trader: Google Helps Scam Crypto Trading App Look Legit in Reviews appeared first on Bitcoin News.
Source: cryptomoneyteam.co
Author: By TeamMMG
Understanding The Roles Of ICON Foundation, ICONLOOP And More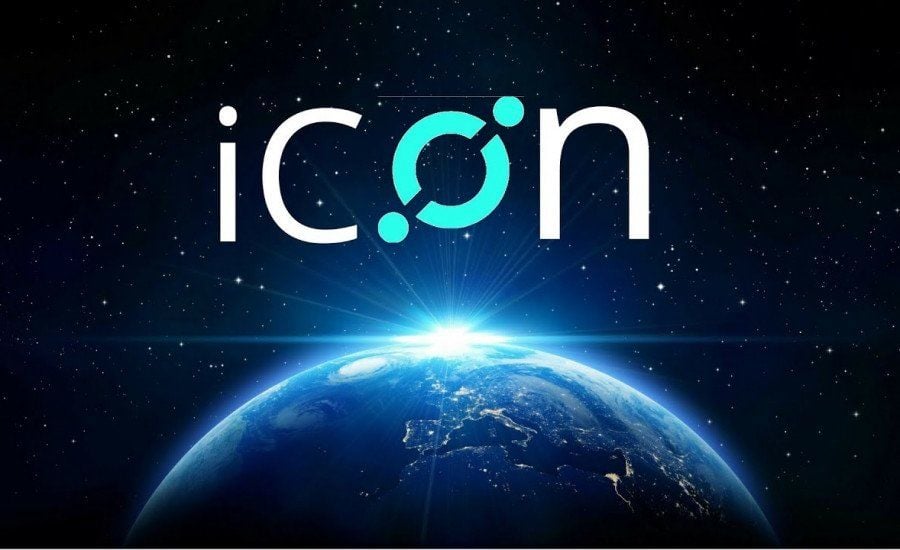 ICON has been gaining a lot in popularity for a while and ICONLOOP as well. ICONLOOP, ICON's technical partner, has been chosen to receive funding from the $100 Million USD Fintech Innovation Fund.
Just in case you don't know, ICONLOOP is a tech firm that's based in Seoul, and the company is specialized in the design and implementation of the blockchain technology.
Now, the official ICON Twitter account shared an important video for enthusiasts to watch in roder to understand the most important entities in this environment.
Reminder to watch THIS VIDEO to understand roles ICON Foundation, ICONLOOP, P-Reps and community each play in ICON project/network.
Like ICONLOOP, if any other contributor to ICON ecosystem is well capitalized and successfully growing, it is very good for ICON. Think about it. https://t.co/D95bvktaw0
— Min (@minhokim) June 5, 2020
You can check out the video on YouTube below. It received positive feedback from enthusiasts.
What cryptocurrency will become the main one in a year?
It's important to highlight that Ricky Dodds, Strategy and Communications Lead for ICON (ICX), joined the leaders and experts in the blockchain industry to discuss recent developments within the ICON ecosystem and also take part in a live Q&A with 2,000+ other leading crypto thinkers, builders, and investors for this global virtual event.
People showed their excitement in the comments and made sure to congratulate the team.
Someone said: "Great video! one of best explanations of the ICON project, don't sleep on ICX folks!"
Another follower said: "Nice build of this presentation video! The best icx explanation video on the net. Keep up the great work."
Someone else pointed out the fact that "The chain of command and Iconloop is doing a great job of leading the charge."
In other news, earlier today it's been revealed that there's a new shop in Greece which starts accepting ICX.
Source: cryptogazette.com
Author: Contact Author
1957 Articles
Movers of the Day 7-June
Top movers of the day at 11 am are Bitkan and Loopring which has surged by 23.44% since midnight. Over the last 30 days, Loopring has soared by 150% and Origin Trail even by 324%.
The crypto markets started the day mixed and trended sideways as illustrated by an adjacent chart that shows the movement of the NWSBCT index (Blue Chips) over the last 24 hours. At the same time, the 2100NEWS Digital Assets Total Index (NWST1100), which measures the performance of the 1100 major crypto assets by market capitalization, was practically unchanged -0.06%, Ether -0.02%. Bitcoin -0.02%.
To find out based on which criteria have been selected, please read the notes.

Loopring (LRC)
Loopring is a protocol for building decentralized exchanges. Besides the protocol smart-contracts, Loopring also offers a collection of open-sourced software to help you build decentralized exchanges. Loopring provides higher liquidity and better price by matching orders in the form of order-rings. Each ring may consist of 2 to 16 orders, and tokens will be transferred atomically in a circular way during ring settlement. Loopring is designed to provide matching-as-a-service, and its orders are unidirectional and do not differentiate takers and makers; Loopring's order-ring is a generalized model of trading-pair, it enables a built-in mechanism for performing arbitrage.

BitKan (KAN)
BitKan is a cryptocurrency data and blockchain community service provider. BITKAN currently provides price monitoring, news and information, mining monitoring, wallet, and other services for cryptocurrencies. Users can store cryptocurrencies simply, conveniently, and safely through the BITKAN app. At the same time, they can check the market price of cryptocurrencies of major exchanges in real-time, get timely and fresh industry information at home and abroad, and set up price reminders by the BITKAN app. And it has real-time mining monitoring, which allows you to master the running condition of the mining machine whenever and wherever possible.

OriginTrail (TRAC)
OriginTrail is an ecosystem dedicated to making supply chains work – through championing standards supporting a universal data exchange (interoperability), connecting rather than replacing legacy IT systems (interconnectivity) and ensuring data immutability by utilizing the blockchain technology (integrity).
— OriginTrail (@origin_trail) June 3, 2020
Source: www.2100news.com
Previous
Next