Ethereum Makes 3rd Attempt at New Highs as Options Skew Turns Negative
Ethereum made its third attempt to set new local highs against its Bitcoin trading pair in 2020 yesterday. This movement has shown signs of being fleeting, however, as the crypto has lost some of its momentum.
Although the cryptocurrency is flashing some subtle signs of near-term weakness, it is important to note that one data metric points to the cryptocurrency seeing a notable upswing in the days and weeks ahead.
This possibility is elucidated by the cryptocurrency's options skews turning negative, suggesting that traders believe it is primed to see upside volatility.
Ethereum is currently trading up marginally at its current price of $235.
This marks a notable rebound from recent lows of $205 that were set earlier this past week when the crypto was caught within a prolonged consolidation phase around $200.
ETH's recent volatility has largely come about independent of that seen by Bitcoin and most other major altcoins.
Because the crypto is actually showing signs of leading the market, how it trends in the hours ahead could be one of the determining factors for where the aggregated market goes next.
This latest uptrend did allow ETH to gain some serious ground against its Bitcoin trading pair.
On Thursday of this last week, the cryptocurrency's BTC price dived to lows of 0.022. After tapping this level, it incurred a massive amount of buying pressure that catalyzed this recent movement.
Over the three days following this dip, ETH rallied to highs of nearly 0.026 BTC.
This marked the third attempted breakout the crypto has seen against its Bitcoin trading pair this year – a pattern that Skew spoke about in a recent tweet while showing ETH's price as a percentage relative to that of Bitcoin.
"ETH / BTC: third breakout attempt this year," Skew noted while pointing to the chart seen below.
Although Ethereum now appears to be entering a consolidation phase in the $230 region, it doesn't appear that this will last for too much longer.
Skew also explained that the cryptocurrency's options skew – which is an indicator of the volatility spread between options contracts with different expiry dates – has dived as of late.
This indicates that the cryptocurrency is bound to see some immense volatility in the near-term.
Because the options skew is negative, it is possible that this will lead to an upside movement.
"Negative skew indicates risk of volatility now seen to be on the upside," Skew explained in a recent tweet.
If Ethereum rallies higher in the near-term, it is possible that this will help guide the entire cryptocurrency market higher.
Source: www.newsbtc.com
Author: Cole Petersen
EOS, Ethereum and Ripple's XRP – Daily Tech Analysis – 01/06/20
EOS slid by 3.52% on Sunday. Partially reversing a 5.93% rally from Saturday, EOS ended the week up by 7.59% to $2.6766. In spite of the weekly gain, EOS fell by 5.39% in May.
It was a choppy day for EOS. A bearish start to the day saw EOS fall from an early morning intraday high $2.7743 to an early morning low $2.6804.
Steering clear of the major support levels, EOS recovered to $2.76 levels before hitting reverse.
The reversal saw EOS slide through the first major support level at $2.6544 to a late intraday low $2.6479.
Finding support late on, EOS broke back through the first major support level to wrap up the day at to $2.67 levels.
At the time of writing, EOS was up by 0.24% to $2.6830. A mixed start to the day saw EOS fall to an early morning low $2.6650 before striking a high $2.6890.
EOS left the major support and resistance levels untested early on.
EOS would need to move through to $2.70 levels to bring the first major resistance level at $2.7513 into play.
Support from the broader market would be needed, however, for EOS to break out from the morning high $2.6890.
Barring another extended crypto rally, the first major resistance level would likely cap any upside.
Failure to move through to $2.70 levels could see EOS fall back into the red.
A fall through Sunday's low $2.6479 would bring the first major support level at $2.6249 into play.
Barring a crypto meltdown, however, EOS should steer clear of sub-$2.60 levels and the second major support level at $2.5732.
Major Support Level: $2.6249
Major Resistance Level: $2.7513
23.6% FIB Retracement Level: $6.62
38% FIB Retracement Level: $9.76
62% FIB Retracement Level: $14.82
Ethereum slid by 5.05% on Sunday. Partially reversing a 10.56% surge from Saturday, Ethereum ended the week up by 15.98% to $231.54. The bullish week delivered a 12.28% gain for the month of May.
A mixed start to the day saw Ethereum rise to an early morning intraday high $245.46 before hitting reverse.
Falling short of the first major resistance level at $254.69, Ethereum slid to a final hour intraday low $230.84.
Steering clear of the first major support level at $225.66, Ethereum wrapped up the day at $231 levels.
At the time of writing, Ethereum was up by 0.73% to $233.22. A mixed start to the day saw Ethereum fall to an early morning low $230.59 before striking a high $233.68.
Ethereum left the major support and resistance levels untested early on.
Ethereum would need to move back through to $236 levels to bring the first major resistance level at $241.05 into play.
Support from the broader market would be needed, however, for Ethereum to break out from the morning high $233.68.
Barring another broad-based crypto rally, the first major resistance level and Sunday's high $245.46 would likely cap any upside.
Failure to move back through to $236 levels could see Ethereum hit reverse.
A fall through Sunday's low $230.84 would bring the first major support level at $226.43 into play.
Barring another extended crypto sell-off, however, Ethereum should steer clear sub-$220 levels on the day.
Major Support Level: $226.43
Major Resistance Level: $241.05
23.6% FIB Retracement Level: $257
38.2% FIB Retracement Level: $367
62% FIB Retracement Level: $543
Ripple's XRP fell by 2.22% on Sunday. Partially reversing a 4.83% rally from Saturday, Ripple's XRP ended the week up by 5.20% to $0.20249. In spite of the weekly gain, Ripple's XRP fell by 4.31% in May.
A mixed start to the day saw Ripple's XRP fall to an early morning low $0.20235 before breaking out.
Steering clear of the first major support level at $0.1995, Ripple's XRP rallied to a late morning intraday high $0.21380.
Ripple's XRP broke through the first major resistance level at $0.2113 before hitting reverse.
The reversal saw Ripple's XRP slide to a final hour intraday low $0.20048 before steadying.
In spite of the pullback, Ripple's XRP steered clear of sub-$0.20 levels and the first major support level at $0.1995.
At the time of writing, Ripple's XRP was up by 0.38% to $0.20326. A mixed start to the day saw Ripple's XRP fall to an early morning low $0.20115 before striking a high $0.20372.
Ripple's XRP left the major support and resistance levels untested early on.
Ripple's XRP will need to move through to $0.2060 levels to support a run at the first major resistance level at $0.2107.
Support from the broader market would be needed, however, for Ripple's XRP to break out from the morning high $0.20372.
Barring a broad-based crypto rally, the first major resistance level and Sunday's high $0.2138 would likely cap any upside on the day.
Failure to move through to $0.2060 levels could see Ripple's XRP fall back into the red.
A fall through back Sunday's low $0.20048 would bring the first major support level at $0.1974 into play.
Barring an extended crypto sell-off, however, Ripple's XRP should steer clear of the second major support level at $0.1923.
Major Support Level: $0.1974
Major Resistance Level: $0.2107
23.6% FIB Retracement Level: $0.3638
38.2% FIB Retracement Level: $0.4800
62% FIB Retracement Level: $0.6678
Please let us know what you think in the comments below.
Thanks, Bob
Source: www.fxempire.com
Author: Bob Mason13 hours ago (Jun 01, 2020 01:22 AM GMT)
Coinbase's earliest investor starts accumulating Ethereum "again," joining whales
This Exchange News was brought to you by OKCoin, our preferred Exchange Partner.
After underperforming Bitcoin for weeks, Ethereum saw a healthy rally this week that saw it reach $245 on Saturday — the highest price since early March. Prices have since retraced by upwards of four percent, but an increasing number of prominent investors have supported the asset, limiting downside.
You may not know his name but Garry Tan, a Microsoft employee turned early executive of $20 billion startup Palantir turned founder of Initialized Capital, was one of the earliest cryptocurrency bulls in Silicon Valley.
According to this article from venture accelerator 500 Startups, his fund, Initialized Capital, was the "earliest investor in trailblazers like Coinbase and Instacart." That's to say, he was a seed investor in Coinbase, worth $8 billion as of its last valuation. By his own accounts, he also holds some Bitcoin, the first of which was given to him by Coinbase's Brian Armstrong.
And now, it has been made clear he also owns Ethereum too.
Started accumulating $ETH again
— Garry Tan (@garrytan) May 31, 2020
On May 30, he wrote that he has "started accumulating ETH again," adding in subsequent comments that he is doing so for the "long term hold" rather than short-term trading due to taxes.
As a pertinent aside, the Initialized Capital managing partner said he has continually been "stacking sats." This would suggest that he is — or at least was — more optimistic about Bitcoin.
What future awaits cryptocurrencies?
It isn't clear how much he owns or how much Ethereum he is buying, but it shows the wider disposition of investors to accumulate the asset over recent months.
Speaking to Camila Russo, founder of Ethereum publication Defiant, Gemini co-founder Cameron Winklevoss said on his brother and his' crypto-asset holdings:
"We definitely own a lot of ether. They're large and it's a material amount. Yeah, quite large […] A couple of years back we made a concerted effort to buy a lot of ether."
The Winkelvoss Twin added that their ETH investment is in the "same galaxy" as their ~$1 billion Bitcoin stash.
Unlabeled, unknown whales are also accumulating Ethereum as well.
As reported by CryptoSlate, Ethereum's top 100 wallets (by holding size) have increased their holdings to a 10-month high, with over $4.5 billion worth of the asset in their coffers. Blockchain analytics firm Santiment, which found out about this, added that in the last two days alone (as of May 27), $30 million was deposited into these addresses.
Much of the bullish sentiment Ethereum holders have seems to be related to decentralized finance — better known as DeFi.
In the aforementioned interview, Cameron Winklevoss said that DeFi "new vista [for blockchain], a new type of system for which Bitcoin paved the way." Other market participants have said that Ethereum is about to see a Cambrian explosion due to the adoption of DeFi and the simultaneous decline of traditional institutions.
This Exchange News was brought to you by OKCoin, our preferred Exchange Partner.
Like what you see? Subscribe for daily updates.
Source: cryptoslate.com
Author: Nick Chong ·
Invictus Capital launches wallet to enable blockchain investment via credit cards
For Finextra's free daily newsletter, breaking news and flashes and weekly job board.
Editorial | what does this mean?
This content has been selected, created and edited by the Finextra editorial team based upon its relevance and interest to our community.
Source: Invictus Capital
This new digital wallet allows individuals to invest on the Invictus blockchain platform seamlessly—even with fiat currency, while also allowing for access to the broader blockchain ecosystem.
Invictus Capital offers access to exciting investment opportunities in the form of blockchain 'fund tokens' that represent underlying investment funds. The benefits of tokenizing investment funds are that investors are afforded greater liquidity, much faster transactions, more transparency, and increased accessibility; at a much lower cost.
A digital/blockchain wallet is a piece of software that enables access to the assets stored on the blockchain. Previously, a prerequisite for accessing these exciting investment funds was knowledge about how blockchain-based wallets worked. The technical experience was the most significant barrier to entry for new investors in the blockchain world. In launching its in-built wallet, Invictus is moving closer to mass adoption by simplifying the onboarding process, by making buying into blockchain-based assets easy.
The new user-friendly digital wallet is easily accessible to anyone-regardless of blockchain experience. The wallet offers users an intuitive user interface designed to abstract away all complexities and presents the user with a simple 'account' similar to what traditional investment platforms provide. The wallet uses a combination of local encryption and Google's battle-tested hardware encryption to keep your wallet secure. Users need to create a wallet passcode to get their own Invictus Wallet, affording them the ability to:
Invest & redeem investments: An easy investment process results in users receiving 'fund tokens' to their wallet. These fund tokens can be redeemed at any time, 24/7, with the underlying value of the redeemed tokens automatically being deposited into their wallet.
Send & receive tokens: Fund tokens and Ether (the cryptocurrency of the Ethereum blockchain), as well as other USD-backed stablecoins, can be sent from the Invictus Wallet to any other wallet outside of Invictus Capital's platform.
Fiat-based buy-in: Users can buy into Invictus Capital's funds with a bank transfer, or debit or credit card, and be granted fund tokens in exchange, stored in the Invictus Wallet provided to them.
Easy access to a high-yield deposit: The USD-backed stablecoin, TUSD, can be directly invested from the wallet into the Invictus Margin Lending fund, which has historically returned more than 10% pa on dollars.
"We are excited to announce the launch of the Invictus Wallet, a new and simplified concept that will make investing on the blockchain much easier," says Invictus Capital CEO Daniel Schwartzkopff. "With an enormous potential in blockchain-driven investing, we would like to see the opportunity afforded not just to crypto and blockchain enthusiasts, but also to those who are less familiar with the crypto sphere and would like to get in."
Editorial | what does this mean?
This content has been selected, created and edited by the Finextra editorial team based upon its relevance and interest to our community.
For Finextra's free daily newsletter, breaking news and flashes and weekly job board.
Source: www.finextra.com
Crypto Regulation News: Bank of France announces successful test of digital euro, South Korea is…
Vol. 44, 17th May — 1st June
U.S. Congressman Brett Guthrie (R-KY) introduced a set of bills with a focus on the use of blockchain in the American economy and artificial intelligence to combat nefarious online activity.
A U.S. think tank working towards a digitized dollar has released a white paper detailing inaugural aims and use cases for a central bank digital currency.
Public records show that the lower chamber of Louisana's state legislature has approved a measure that, if passed and signed into law, would create a framework for licensing businesses that work in the cryptocurrency sector.
SEC Commissioner Hester Peirce believes that a Bitcoin exchange-traded fund could help more fairly price instruments such as Grayscale's Bitcoin Trust.
The Winklevoss twins believe crypto regulation and customer freedom can meet in the middle.
Ripple CEO says US Regulators must embrace crypto or fall behind China.
The Bank of France says it's successfully completed an initial test of a central bank digital currency based on blockchain technology.
Switzerland denies $103 million of COVID-19 relief for Crypto Valley.
Albania passes new comprehensive law written by the Minister of Finance and Economy to regulate crypto activities.
Unregistered Dutch crypto firms now face the prospect of closing their doors as the Netherlands' enhanced anti-money laundering laws (AML).
China's new civil code will include cryptocurrency such as Bitcoin to be part of the legal inheritance.
The government of South Korean is preparing to legislate crypto taxes by proposing a new amendment to the existing law. It will start taxing the profits of bitcoin and other cryptocurrencies next year, according to local media.
India's central bank, the Reserve Bank of India, seems to finally be clarifying its stance on financial services for cryptocurrency-related businesses.
The Ministry of Digital Transformation of Ukraine published crypto draft law "On Virtual Assets" in response to FATF's June 2020 deadline.
Russian politicians suggest fines and prison terms of up to 7 years for illegal issuance and use of cryptocurrencies.
Iran's president has tasked officials at the central bank and ministries of energy, communications and IT with drafting plans for a national cryptocurrency mining strategy.
Antigua and Barbuda take steps towards becoming crypto-friendly destinations in the Caribbean region.
A list of countries that are ideal for crypto enthusiasts to live in.
And much more!
Digital Currencies Could Threaten US Geopolitical Power, Warns JPMorgan: "There is no country with more to lose from the disruptive potential of digital currency than the United States," say analysts at JPMorgan Chase & Co.
Global Central Banking Think Tank Launches Digital Monetary Institute: A global think tank for central banking, OMFIF, has announced the launch of its Digital Money Institute, aimed at bridging the gap between digital currency and traditional banking.
SEC Comm: A Bitcoin ETF Could Help Fairly Price Grayscale's GBTC: In a Bloomberg interview, SEC Commissioner Hester Peirce said the approval of a Bitcoin (BTC) exchange-traded fund by the regulator could help price nonexchange-traded instruments such as Graysclale's Bitcoin Trust, otherwise known as GBTC, more fairly.
The commissioner has again reiterated that in her opinion, the SEC is treating crypto-related financial instruments unfairly, applying to them unique requirements:
"Recently I issued a second dissent, saying: to me, it appears that the current Commission is not interested in approving any exchange traded products that's available to a retail audience that has crypto underlying <…> which suggests to me that we have one standard for crypto products and then another standard for other types of products. And I don't think that's right."
When asked whether the lack of an approved exchange-traded BTC instrument makes GBTC a more risky investment, she said:
"No, I think that's a great point. And I think it is. I mean, I don't want to think about any product and I haven't tracked that product the way that you have. But I think that in general, with the reason that products that trade on exchanges are attractive is because they do offer this really good price discovery process and they work really, really well. And so that's why people like to trade products on exchanges."
She also jokingly said that if she were creating her own ETF right now, it would be something related to toilet paper:
"If I were making an ETF ticker now, I guess it would have to be something related to toilet paper. So PP or something like that."
Joking aside, the lack of an approved Bitcoin ETF remains an obstacle to greater crypto adoption.
Cameron Winklevoss on Crypto Regulation: "Free-for-Alls Don't Work": Known for their regulation-friendly outlook within the crypto industry, Gemini exchange founders Tyler and Cameron Winklevoss hold a hybrid approach to privacy and government rules.
The twin brothers explained in a May 22 podcast interview with Peter McCormack that crypto adoption comes a need for some degree of regulation. Cameron added:
"The independence and sovereignty around crypto is unmatched with any technology before, but the onramps have to have an element of thoughtful regulation."
Labeled as the 15th and 16th most influential people in the crypto space, Tyler and Cameron Winklevoss dove into Bitcoin following their suit of Facebook's Mark Zuckerberg. The brothers founded the Gemini crypto exchange in 2015, which falls in line with regulations for New York-based exchanges.
"Free-for-alls don't work," Cameron said of unregulated markets. "At the same time, overregulating something will absolutely stifle it," he continued. "It doesn't have to be an either-or, or an all-or-nothing situation."
Building on his brother's comments, Tyler noted people can agree and disagree with regulation at the same time, depending on the angle. "You can be pro-regulation, but disagree with the state of regulation, he said.
Regulation needs to make sense, Tyler posited. Using an example from the early music industry, Cameron pointed back to the days of buying an entire album just for sake of listening to a song or two. Napster and other music pirating options came along later, changing the paradigm forever in a way that was too far away from regulation. Apple's iTunes met in the middle of these two worlds, offering purchases of single songs for $0.99 each.
Gemini's regulation serves to protect user privacy, Cameron explained. "We can't mine your data and then go sell it," he said. Meanwhile, other technology giants gorge themselves on customer data because no regulations forbid it.
"They're corporate peeping Toms," Cameron said.
Ripple CEO Says US Regulators Must Embrace Crypto or Fall Behind China: Brad Garlinghouse, the CEO of Ripple, has taken to Twitter urging U.S. regulators to get on board with cryptocurrencies, or risk losing global financial dominance to China.
The Crypto Enthusiast's Dream: Top Countries That Tick All the Boxes: Alongside the internet, cryptocurrencies have made the world a global village. Here is a list of countries that are ideal for crypto enthusiasts to live in.
3 Common Compliance and Regulatory Pitfalls to Watch for in 2020: Using regulation to one's advantage is the main factor of an innovative fintech business. The best way to achieve it is closely monitoring the shifting regulatory landscape.
Advancing Policy: Regulator and Industry Coordination Key to Swift Implementation: The art of enacting legislation in a timely fashion requires strong cooperation between regulators and industry officials.
Digital Dollar Project Releases White Paper Laying Out Groundwork for US CBDC: On May 28, the Digital Dollar Project released its white paper, a 30-page document detailing the potential applications of a CBDC. The white paper continues the nascent think tank's work to push forward development of a digital dollar.
The paper details certain core tenets of what it considers a digital dollar and what it will push forward.
The Digital Dollar Project was founded by former leaders of the Commodity Futures Trading Commission and professional services company Accenture. One of those founders is Daniel Gorfine, the head of the CFTC's fintech office until this past fall.
Gorfine told Cointelegraph, "What we've been trying to do through the digital dollar project is catalyze action and this paper is a key step in that direction."
The new white paper expresses Gorfine and co-founder and former CFTC Chair J. Christopher Giancarlo's documented interest in operating alongside traditional financial authorities and existing payment mechanisms including cash and Automated Clearing House Technology.
The paper charts out an impressive array of use cases for a digital dollar — for example, the colossal remittances corridor between the United States and Mexico. It also eagerly looks to future pilot programs to test these use cases out as separate components:
"Through engagement with stakeholders, the public sector, and our advisory group, we intend to refine these use cases further and identify potential pilots to test the value hypotheses and inform design decisions."
Noting the importance of subdividing the wide range of tasks that a digital dollar will be expected to streamline, Gorfine said of pilots:
"Piloting can take place in different pieces or bites relative to the overall topic. You can imagine, for example, exploring tokenization and its impact on financial inclusion and access. You can separately look at government benefits programs and how to disburse to individual recipients."
In keeping with the project's desire to work within existing regulatory bounds, it explicitly does not seek to upend the current monetary system of the U.S. Several times it mentions maintaining the format of currency flowing from the Federal Reserve to financial institutions and then to the public:
"A digital dollar will be distributed through the existing two-tiered architecture of commercial banks and regulated intermediaries."
While some recent legislation has called for direct consumer access to accounts with the Fed, Gorfine explained the Digital Dollar Project's proposed structure as partially an effort at decentralization:
"Relying primarily on the private sector and regulated banks and money transmitters seems like a much better approach. Public solutions would only make sense if there are remaining gaps and problems to solve for. […] If you think about the way the Fed developed, it was attempting to decentralize the federal banking system and related policy decisionmaking."
The white paper similarly calls for any digital dollar to operate within existing Know Your Customer or Anti-Money Laundering requirements. At the same time, both the white paper and the project's founders have historically mentioned privacy as a central concern. That subject remains to be determined, based on the 4th amendment as well as future legislation.
"This is a very meaty and important area. Ultimately, these are policy choices that need to be made by the government," Gorfine said of privacy. "I think what we flag in the paper is a champion […] model by anchoring and analogizing to physical cash."
The COVID-19 pandemic stirred up a lot of talk about how to reconfigure the financial system to be more responsive, including a number of bills calling for a digital dollar.
Congressman pushes blockchain bill that seeks to provide more regulatory clarity: U.S. Congressman Brett Guthrie (R-KY) introduced a set of bills with a focus on the use of blockchain in the American economy and artificial intelligence (AI) to combat nefarious online activity.
The Advancing Blockchain Act is one of several bills related to emerging technology introduced through the Energy and Commerce Committee and Consumer Protection and Commerce subcommittee. The Republican committee said it hopes to create policies fostering innovation, securing supply chains and consumer protections "that ensure America beats China."
Like many bills on the floor related to blockchain, the Advancing Blockchain Act is primarily a study bill. It tasks the Federal Trade Commission and Secretary of Commerce with creating a survey to examine how blockchain is currently being used in the U.S. and explore other use cases.
The measure also seeks to codify the jurisdiction of federal agencies. In that case, the bill could provide more regulatory clarity down the line by delineating which office oversees which aspects of use.
Still, the bill makes no mention of the use of blockchain for cryptocurrencies and digitizing assets.
Louisiana lawmakers advance bill for licensing crypto businesses: Public records show that the lower chamber of Louisana's state legislature has approved a measure that, if passed and signed into law, would create a framework for licensing businesses that work in the cryptocurrency sector.
Sponsored by state rep Mark Wright, the legislation — filed earlier this year — seeks to create a process by which companies that focus on cryptocurrencies can seek and obtain licensure in Louisiana. Wright has previously pushed for a crypto-focused regulatory regime in the state.
The Louisiana House of Representatives approved Wright's measure on May 20 unanimously, receiving 92 'yeas' via roll call. It then moved to the state's Senate, where, after a second reading, it was moved to the Committee on Commerce, Consumer Protection and International Affairs on May 21.
Congress Fears US Is Losing Battle to Malware and Darkweb Cyberweapons: As COVID-19 has the financial system more internet-dependent than ever, Congress is worried that the United States' cyber defenses are not up to the current challenge.
Trump's Fed Nominee Advocates a Gold-Backed Currency, Even a Crypto One: Judy Shelton, President Trump's nominee for the Federal Reserve board of governors, has advocated for getting back to a gold standard, possibly "in a very cryptocurrency way."
Wyoming's Congressional Blockchain Committee Holds First Meeting: After graduating from task force to select committee this week, the blockchain crew within Wyoming's state legislature held their first meeting on May 22nd.
SEC Orders ICO Startup to Return $25.5M to Investors: The United States Securities and Exchange Commission ordered crypto firm BitClave to return $25.5 million to investors.
U.S. bank regulator chief to depart, with Coinbase's former top lawyer set to serve in acting capacity: The Office of the Comptroller of the Currency (OCC) has confirmed that Joseph Otting will step down from his post as Comptroller of the Currency this week. The announcement confirms that First Deputy and COO Brian Brooks will take over as Acting Comptroller.
Bank of France Announces Successful Test of Blockchain-Based Digital Euro: The Bank of France says it's successfully completed an initial test of a central bank digital currency based on blockchain technology.
The bank says it's the first in a series of tests to see if a digital euro has the potential to strengthen global financial markets. In the weeks ahead, the central bank will explore how the digital euro performs when sent from one bank to another.
The digital currency has been in development since late March. Its initial design is for use in the private sector and not for consumers.
The Bank of France is recruiting an economist with crypto experience and a strong background in game theory to help guide the launch process.
The central bank is following in the footsteps of China, which began a major trial of a digital form of the yuan in April.
Albania Approves Europe's Most Comprehensive Crypto Law Yet: Albania's Parliament signed a bill into law on May 21 plenary session a legal framework for cryptocurrencies.
The law, "On Financial Markets Based on the Technology of Distributed Ledgers," first appeared before the Committee of Economy in October 2019 and was approved today with 88 votes in favor, 16 against and 3 abstentions.
Introduced by Albania's Minister of Finance and Economy, the legislation looks to regulate the conditions for licensing all crypto activities in the country.
Beyond digital tokens, the law looks to monitor all infrastructure where DLT technology operates.
Denaj commented on the proposal that will ultimately be voted on in Parliament:
"The draft law aims to regulate the conditions for licensing, exercising the activity of operators and stock exchanges and supervising them, as well as preventing abusive practices in the market, where severe fines are stipulated for anyone who violates the provisions of the law."
The minister said that the bill serves to make "the best use of the benefits offered by technology," but also to address a range of potential risks. These include the creation of fraudulent schemes or unauthorized schemes to provide virtual assets, or the risks of using them for money laundering, terrorism financing or market manipulation.
This makes Albania the third European country (after Malta and France) to establish such a legal framework for cryptocurrencies.
Switzerland Denies $103 Million of COVID-19 Relief for Crypto Valley: The Swiss government has denied a 100 million franc request by the Canton of Zug for use in keeping local crypto companies afloat, according to local newspaper Tages-Anzeiger. Zug's finance director Heinz Taennler initiated support for the financial package earlier in April to support local blockchain companies affected by the COVID-19 pandemic, but the answer he's getting isn't the one he wanted.
The Crypto Valley bailout was reportedly the only one out of "around two dozen" COVID-related applications to be rejected by the federal government. Local crypto firms will have to make do with a 15 million Swiss franc loan ($15.4 million) announced earlier today by the canton of Zug. Apparently "more than two thirds" of crypto startups that applied for a wider federal COVID-19 guarantee loan allegedly failed to receive it.
Per the new program, Crypto Valley startups can apply for a loan from any bank, which will reportedly be covered by a combination of the federal government (65%) and the canton of Zug (35%). Applications can be submitted from May 27, 2020 to August 31, 2020 via the federal platform. The requests will then be examined by the government and "experts from outside the administration."
According to previous reports, nearly 80% of companies operating in Crypto Valley said they won't make it through this year, as a lot of private equity investors were withdrawing their stake amid global economic uncertainty. As Cointelegraph reported earlier, COVID-19 took a major impact on the Valley's local crypto ecosystem, as around 57% local firms had already laid off some of their employees, with more expected to follow suit.
Cointelegraph contacted Taennler's press office for additional details, but was told that he's not available. A representative for CV Labs, a Zug-based blockchain incubator, also declined to comment on this story.
Deadline: Unregistered Crypto Firms Face Shutdown in the Netherlands: Unregistered Dutch crypto firms now face the prospect of closing their doors as the Netherlands' enhanced anti-money laundering laws (AML).
The amended Fourth Anti-Money Laundering Directive (AMLD4), which the Dutch Upper House passed on April 21, cites that companies offering crypto-to-fiat or crypto custodial services must register before the May 18th deadline or face consequences. Firms that offer crypto-to-crypto are not required to register.
A De Nederlandsche Bank (DNB) bulletin explains that crypto companies are now compelled to register and pay a fee.
The Netherlands' central bank also highlights that those who fail to comply before will be penalized.
"If you have not submitted a draft application prior to the entry into force of the law, you cannot make use of the transitional arrangement and you must, therefore, cease your existing activities. If you are active without being subject to the transitional arrangement, this may have an effect on the assessment of your (subsequent) registration application. You will also be in violation and DNB can take enforcement action."
Chinese Citizens Are Now Able to Inherit Cryptocurrency: The Thirteenth National People's Congress and Chinese People's Political Consultative Conference has come to an end on May 28. According to Xinhua news, the same day the parliament passed a new civil code; a legislation package that includes protecting the civil rights of inheritance, marriage, property, personality, contract and infringement.
The new code states:
"When a natural person dies, the legacy is the personal legal property left by she/he." Lixin Yang, a professor of Renmin University of China told China Central Television that this means "internet property and virtual currency will be inherited".
Dovey Wan, founding partner at Primitive Ventures also recently tweeted that Bitcoin users should care more about their Bitcoin private keys, regardless of the new law.
The new inheritance law, which allows China's citizens to pass on their cryptocurrency and other virtual assets to their heirs, will come into effect on January 1, 2021, according to the report.
As Cointelegrah reported previously, a Chinese Court trial's findings indicated that Bitcoin was a digital asset and should be protected by the law.
Governor of the People's Bank of China Confirms Completion of Critical Advancements of the Digital Yuan: The People's Bank of China has not yet announced an official release date for its upcoming digital yuan but leaked photos of a new national mobile app that's currently under development shows that the country's digital currency/electronic payment platform (DC/EP) is reimagining how the second-largest economy is planning to overhaul the movement of money.
At a press briefing held on May 22nd following China's annual parliamentary meetings, known as the "Two Sessions", the central bank's governor Yi Gang outlined the country's focus on the digital economy.
"At present, the digital economy is an increasingly important driving force for global economic growth. The development and application of legal digital currency is conducive to efficiently satisfying the public's demand for legal currency under the conditions of the digital economy, improving the convenience, security and anti-counterfeiting level of retail payments, and accelerating the development of my country's digital economy…
DC/EP has basically completed the top-level design, standard formulation, function development, joint debugging test, etc. under the premise of double-layer operation, cash (M0) substitution, and controllable anonymity."
DC/EP is a two-layer system: 1) central banks to commercial banks and 2) commercial banks to retail users. While the pilot test for the retail layer of the new digital currency remains underway in four cities — Shenzhen, Chengdu, Suzhou and Xiongan — and has yet to conclude with an official launch date, analysts speculate that the central bank-dominated currency will have a major impact on the world stage.
Trade-offs are expected to be stark. While the national digital currency will give China a tremendous edge in terms of cross-border transaction speed and mobile access for people who do not have bank accounts, it will also allow the government to track every single transaction on a closed system that uses asymmetric cryptography. Trials are being conducted across a wide swath of industries, from transport to retail to payroll.
Says Harvard Kennedy School fellow Shirley Yu in an interview with CNA Insider,
"Ironically American franchises such as McDonald's, Starbucks and Subway have become the first vendors of the Chinese digital currency."
The "centralized cryptocurrency" is already challenging the notion that the global monetary system will remain static and forever reliant on the US dollar.
Yu says the technology is nothing but a digital form of China's national currency, the renminbi (RMB), and it aims to replace cash, referred to as M0. When the central bank issues a hundred RMB, instead of printing a paper bill, it can issue digital RMB.
Yu adds,
"So DC/EP does not really add any additional currency into the system. And because it replaces M0, it does not generate any interest on the money either."
Ben Cavender, managing director of China Market Research Group, says that a digital currency that's backed by the government will be heavily regulated.
"Basically, what the government is doing is saying, 'We're going to take some of the paper money that currently exists in the economy, and we're going to get rid of it and exchange it for a digital currency.'"
Short-term expectations for how the digital yuan could replace the US dollar's hegemony on the world state is more muted.
Says Cavender,
"In the short term, the US dollar is going to remain a haven in tough times. But I think over the longer term it's very clear that there is going to be pressure to move more towards these state-backed digital currencies, whether it's China's or a handful of others that might end up being created over the next few years."
China's Congress Proposes Blockchain Development Fund: NPC, China's parliament suggests a government backed blockchain development fund to build a better governance system.
Chinese Police Arrest 12 Fake 'Huobi Officials': Chinese authorities have busted a group of scammers allegedly claiming to be "Huobi officials".
South Korea to start taxing Bitcoin profits in 2021: The taxation will also apply to bitcoin mining operations and income from initial coin offerings, should it be approved by Parliament.
South Korea's Ministry of Economy and Finance proposed the amendments to the existing tax law to include the cryptocurrency industry, with backing from the Ministry of Information and Technology.
In September, the Ministry will table the amendments before Parliament. Once approved, the law will enter into force in 2021, allowing authorities to tax profits generated from the sale of digital assets for cash. Trades between cryptocurrencies will remain tax-free, and similarly those sold at a loss.
"We are reviewing capital gains tax or other income tax on profits gained by domestic and foreign investors in the transfer of virtual assets," an official from the Ministry of Strategy and Finance was quoted as saying.
"The proposed tax amendment will be announced in July and submitted to the regular assembly in September," the official added. The planned changes have been prompted by the idea of applying "tax where income is located", officials said.
The Korean government has attempted to tax bitcoin in the past, most recently in January, but failed to enforce the regulations, reportedly because different government ministries could not agree whether bitcoin was an asset or not. Local crypto experts believe the proposed amendments will suffer the same fate.
Seung Seung-young, a researcher with the Korea Regional Tax Institute, told local newspaper E Daily that the planned law is not watertight in its current format, opening it to exploitation by investors. He opined:
"If you do business through a peer-to-peer transaction without going through an exchange, there is a possibility of avoiding taxation. Even with IP tracking, if there are a large number of targets, administrative costs will increase and it will be difficult to track each day."
Kim Yong-min, chairman of the Korea Blockchain Association, notes that it will take three to four years before the government can set up infrastructure that truly understands cryptocurrency.
Japanese Exchanges React to Revised Crypto Laws Now in Effect: Atsushi Kuwabara from Japan-based exchange bitbank spoke to Cointelegraph regarding the new regulatory changes to the country's crypto laws.
New Bill in Ukraine to Finally Let Crypto Firms Open Bank Accounts: Ukraine is getting closer to providing a legal status for cryptocurrencies like Bitcoin with a new draft bill published on Monday.
On May 18, the Ministry of Digital Transformation of Ukraine published a new draft bill "On Virtual Assets" that aims to determine the legal status of crypto assets, rule of their circulation and issuance in the country. The current version of the bill is not final and is open for discussion by the crypto community until June 5, 2020.
According to one of the co-authors of the new draft bill, the main purpose of the initiative is to finally enable local crypto firms like exchanges to open bank accounts. Michael Chobanian, the president of the Bitcoin Association Ukraine, an organization that co-authored the new bill alongside state authorities, law firms and industry players, says that crypto exchanges are still unable to set up a bank account in Ukraine to date.
As such, the proposed draft bill is designed to move the crypto industry out of the "grey zone" and finally bring legal presence to companies in Ukraine. According to the bill, virtual asset service providers — crypto exchanges, issuers and users — "have the right to open accounts in banking and other financial institutions."
Unlocking sufficient benefits for the crypto industry in Ukraine has its costs though. Earlier this week, Andriy Khavryuchenko, founder of software firm DevNull.AI, tweeted that Ukraine's bill "On Virtual Assets" would make all crypto wallets in Ukraine illegal, unless they registered with the Ministry.
According to the draft law, local firms are required to register in order to operate a fiat-to-crypto business in Ukraine legally, Chobanian elaborated to Cointelegraph. "If you do it without the registry, you are basically illegal, that's what the law says," Chobanian noted. The executive also pointed out that such firms will have to ensure Anti-Money Laundering, or AML, and Know Your Customer, or KYC, compliance.
According to Chobanian, the new bill comes in response to a request by the Financial Action Task Force, or FATF. Last year, they announced that they would seek to adopt AML guidelines for crypto by June 2020.
Ukraine has been considering a law to regulate crypto assets for at least four years. First reports on Ukrainian crypto regulation came in late 2015, when the Verkhovna Rada of Ukraine announced plans to define the legal status of Bitcoin by January 2016. Similar to Russia, none of the existing crypto legislation initiatives have been adopted so far in Ukraine.
Local authorities are reportedly working on at least three separate bills, including one devoted to cryptocurrency taxation. In late 2019, the Ministry of Digital Transformation of Ukraine reportedly partnered with the world's largest crypto exchange, Binance, to collaborate on local crypto legislation. According to Chobanian, Binance has not participated in authoring the bill "On Virtual Assets", but is expected to give their feedback about the proposed law.
Russia Proposes 2M Rub Fine and 7 Years in Jail for Illegal Crypto Use: Russian lawmakers have suggested punishments of up to 2 million rubles ($27,800) and seven years in prison for illegal turnover of digital assets and cryptocurrencies.
As reported by the Russian business channel, RBC, the draft amendments to the administrative and criminal offences codes were confirmed as genuine, but have not yet been agreed into law.
The punishments suggested are on a sliding scale, starting with administrative offences for violating proposed rules governing transactions using digital currencies in payment for goods or services rendered.
In this case assets can be seized, along with fines issued from 20,000 to 200,000 rubles ($278 to $2,780) to individuals. Officials face fines of 50,000 to 400,000 rubles, and legal entities can be fined between 100,000 and 1 million rubles.
Fines roughly double for organizing illegal turnover of digital assets or providing means to issue digital currency from within Russian territory.
The same acts can be considered criminal violations if they cause major damage to citizens, organizations or the state. These will incur larger fines, along with up to five years hard labor or seven years of prison time.
There is also a penalty for buying digital assets for cash on Russian territory, and for transferring funds from cryptocurrency to Russian bank accounts.
Yuri Pripachkin, President of the Russian Association of Crypto-economics and Blockchain, claims that the new package of laws essentially comprise a complete ban on cryptocurrency, and will not allow Russian businesses to benefit from this technology.
He believes that the new rules, if brought into law, could lead to a mass exodus of companies out of Russia to relocated in neighbouring countries with more crypto-friendly jurisdictions, saying:
In fact, [the Russian government] is proposing to build a new iron curtain in the digital economy with its own hands
Russia has been uncertain as to which direction to take on cryptocurrencies for several years, although it has recently been taking more concrete steps regarding regulation of digital assets.
Russian Police Arrest Former Post Office Branch Chief for Mining Crypto at Work: The Russian Police launched a criminal investigation against a former Russia's regional post office chief, who managed to mine cryptocurrencies through the office's network in a town of Mineralnye Vody located in the South of the country.
According to a report published by a local news outlet RNS, the SU Investigative Committee of Russia for the Stavropol region, the former branch chief is suspected of illegally installing and mining cryptocurrencies with "professional hardware" using the company power grid for nearly six months. The scheme established by the suspect was traced back to September 2019.
Telegram CEO Donates 10 BTC to Charity Project in Russia: Telegram CEO Pavel Durov donates 10 BTC to a Russian charity project backed by a local political activist.
Russian Authorities Disagree Over Lifting Telegram Ban: While Russia is facing disagreement over the legal status of Telegram and crypto, both continue operating in the country.
Iran's President Asks Gov't to Plan National Crypto Mining Strategy: Iran's president has tasked officials at the central bank and ministries of energy, communications and IT with drafting plans for a national cryptocurrency mining strategy.
As reported by the Iranian news website ArzDigital on May 22, officials were briefed during the 137th session of Iran's economic coordination headquarters earlier this week, chaired by President Hassan Rouhani.
The development comes shortly after the Iranian government announced a redenomination policy for the country's fiat currency, the rial, in a bid to tackle crippling chronic inflation.
Earlier this week, Iran had also moved to include cryptocurrencies into its foreign currency exchange regulations and anti-currency smuggling enforcement efforts.
This will bring those crypto exchanges licensed by the Central Bank of Iran under the purview of existing regulatory regimes for foreign exchange currencies, amid a period of extreme capital outflows from emerging markets during the global pandemic.
Also this week, Iran's central bank and domestic exchanges agreed to cooperate on efforts to stabilize the foreign exchange market, including a provision to use digital currencies where necessary to facilitate currency exchanges and return export currency.
The public health crisis, compounded by the persistence of the sanctions regime, has strained an ailing national economy, which had already contracted by 9.5% in 2019 and was faced with a 17.8% youth unemployment rate.
While further details of Iran's national cryptocurrency mining strategy are yet to be clarified, Iran had already issued about 1,000 licenses to crypto miners in the country and gave the go-ahead to Turkish crypto mining firm iMiner to establish a 6,000-rig facility in Semnan province earlier this month.
The Iranian government authorized crypto mining as an industrial activity back in July 2019.
Amid a stifled economic climate, a general in the Islamic Revolutionary Guard Corps addressed a crowd earlier this year with calls for the country to make use of cryptocurrencies to circumvent the sanctions regime.
President Rouhani has himself argued in favor of creating an alternative currency, potentially a digital one, to loosen the grip that U.S. sanctions have as the "main tools of domineering hegemony and bullying" of specific nations.
RBI Says No Restrictions on Banks Providing Accounts to Crypto Traders: India's central bank, the Reserve Bank of India, seems to finally be clarifying its stance on financial services for cryptocurrency-related businesses.
In response to a right to information request, the RBI clarified that there are no restrictions on banks preventing them from providing an account to cryptocurrency companies or traders. The request was initially filed by Harish BV, a cofounder of local cryptocurrency exchange Unocoin.
In 2018, the RBI released a statement restricting all regulated entities including banks from dealing with any organization or individual traders transacting in cryptocurrencies. After the ban, many companies and traders also received warning statements from their respective banks advising them to either stop their cryptocurrency activities or have their accounts suspended.
Things have since improved as in early March, the Supreme Court lifted RBI's ban on financial entities from dealing with crypto-related customers.
However, uncertainties still abounded regarding whether banks could support accounts for such customers. Earlier this spring, some banks were reportedly still refusing services to crypto businesses.
Local fintech lawyer Mohammed Danish previously stated that the Supreme Court's ruling on the ban did not include an order for the RBI to notify banks and request their compliance with the court order.
To clarify traders' concerns as to why banking portals still prohibited transactions in virtual currencies, Harish BV filed an information request on April 25, asking the financial regulator if it still prohibited any banks from providing bank accounts to cryptocurrency companies or traders,
In response, the RBI wrote, "as on date, no such prohibition exists."
After RBI imposed the banking ban on cryptocurrencies, most Indian blockchain and cryptocurrency startups registered themselves in countries with crypto-friendly regulations while still operating from India. Some of the most established Indian crypto businesses were either forced to close shop or move to a different country.
Harish BV told Cointelegraph that now that the RBI's stance is crystal clear, the blockchain and cryptocurrency industry can flourish in India, opening digital assets to 1.35 billion Indians:
"After Supreme Court scrapping RBI's Ban on crypto and RTI's reply from RBI, it is clear that there is no need for any blockchain or crypto company to register out of India."
ZebPay Commissions Chainalysis for Crypto Compliance in India: ZebPay teams up with Chainalysis to monitor transactions in India as the firm re-expands services in its home country.
Indian Banks Still Cryptophobic Despite No Banking Prohibition: Here are the legal resources available to Indian crypto users and businesses if a bank has declined services out of cryptophobia.
Antigua's Crypto Regulation Bill Passes Lower Parliament: Antigua and Barbuda's House of Representatives passed a cryptocurrency regulation bill on May 27. With this bill, they have taken steps towards becoming digital asset-friendly destinations in the Caribbean.
The regulatory framework, called "The Digital Assets Business Bill 2020", aims to regulate crypto companies that establish their operations on the island and provide protection for both exchanges and their customers.
Among the critical inputs of the bill is the rule that all digital asset businesses in Antigua and Barbuda must obtain a license for "issuing, selling, or redeeming virtual coins," operating as a payment service or electronic exchange, providing custodial wallet services, among others. Failure to comply with the legislation may subject companies to fines of up to $250,000. Managers may also face criminal charges, including jail time. The bill would empower the country's Financial Services Regulatory Commission, or FSRC, to ensure that crypto companies enforce the legal framework.
Ayre Group, nChain, Bayesian Fund, and the Bitcoin Association were some of the industry members that advised the government as they drafted the framework.
Calvin Ayre, Economic Envoy for Technology for Antigua and Barbuda, has been an active voice in the country in favor of the crypto adoption and establishing a regulatory infrastructure.
In statements through his website, Ayre said the following:
"With this Act, Antigua is now at the front of the list of countries set to benefit from the application and tokenization explosion that is happening in front of our eyes on BSV."
The final obstacle to the bill being passed will be the Antiguan Senate, which some consider a mere formality.
In the Caribbean, the Eastern Caribbean Central Bank, or ECCB, proposed in 2018 a pilot program to issue a blockchain-based digital currency backed by the central bank, to which Antigua and Barbuda adhere, who also use the common money known as the dollar of the Central Caribbean.
The pilot program, called DXCD, includes the following phases: development and testing, followed by rollout and implementation in the Caribbean countries for about six months. This could occur between June and December 2020.
Subscribe to Paradigm!
Medium. Twitter. Telegram. Reddit.
Crypto and blockchain regulation in news
The Block
Daily Hodl
Coindesk
Cointelegraph
Bitcoin Magazine
Source: medium.com
Author: Paradigm
S2F Bitcoin Price Model Gets 'Red Dot,' McAfee Bashes His USD 1M 'Nonsense'
The disputed bitcoin (BTC) stock-to-flow model has once again been updated with a new data point, this time indicating that the new bull cycle has seemingly begun and BTC might reach USD 100,000 in a year.
Posting on Twitter Monday morning, the model's pseudonymous creator, PlanB, said that a "red dot" has now been added to the chart, which historically has indicated the beginning of major bull runs for the digital asset.
Red dots on the stock-to-flow chart are printed in the first month after each halving, and although this has historically coincided with price rises, there is no guarantee that this will happen again.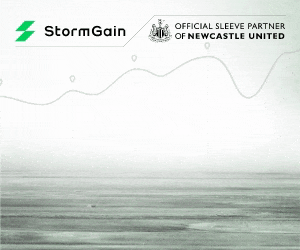 The bitcoin stock-to-flow model predicts a price rise to USD 100,000 for bitcoin during the expected bull cycle after the latest halving, with further gains expected again after the next halving in 2024. The model works by looking at the reduction in supply of new coins to the market, using a similar logic as some analysts have applied to study price moves in commodities and precious metals markets.
However, the S2F model is being often criticized, while some claim that it is based on the flawed logic that "almost no one understands."
Meanwhile, the infamous crypto evangelist John McAfee now calls his USD 1 million price target for bitcoin "nonsense."
As everyone on the crypto community remembers, however, McAfee himself famously predicted that bitcoin would reach USD 1 million by the end of 2020. "If not," McAfee said, "I will eat my own dick on national television." In October of 2019, he was even talking of USD 2 million per BTC.
Tweeting over the weekend, the eccentric entrepreneur called bitcoin "the most crippled crypto-tech," and said that "If bitcoin ever hit $1 mil, it's market cap would be greater than the GDP of the entire North American Continent. What idiot could believe such nonsense?"
Although McAfee's calculations about what a 1 million price tag would mean for the bitcoin market capitalization are not that far off, it still falls short of the total GDP of North America (US, Canada and Mexico). At its full supply of 21 million BTC, bitcoin's market capitalization would be USD 21 trillion with a USD 1 million price, vs. a North American GDP of 23.47 trillion in 2018 according to data from the World Bank.
At pixel time (06:24 UTC), BTC trades at USD 9,549 and is unchanged in a day and up by 8.5% in a week.
Source: cryptonews.com
Author: By Fredrik Vold
Previous
Next