Sterling Trading Tech and Voyager Join to Launch Crypto Trading
Sterling Trading Tech (STT), a leader in compliance, risk and infrastructure solutions for equity, options and futures trading, unveiled a new offering of digital asset trading capabilities through a partnership with Voyager Digital, LLC, a crypto asset broker that provides retail and institutional investors with a turnkey solution to trade crypto assets.
The Sterling Crypto Widget gives traders the ability to buy, sell and trade cryptocurrencies, with the widgets fully integrated into the Sterling Trader® Pro and Sterling Trader® Web & Mobile platforms. The widget provides market intelligence, including prices, positions, order lists, charts, asset meta-data and crypto news.
"As more investors are seeking exposure to the digital asset class, we are excited to officially add a cryptocurrency trading solution to our suite of products," states Andrew Actman, Sterling Trading Tech's Managing Director of Business Development. "It's important to us to be able to provide our clients with a best-in-class Crypto Asset Trading access point within our Sterling Trader® platforms, making our partnership with Voyager a natural fit. This way, clients don't have to leave the platform to trade crypto."
Traders access their Voyager trading account within the Sterling Crypto Widget, allowing them to place market and limit orders to buy and sell crypto against USD in cash account. All orders are sent through Voyager's proprietary Smart Order Routing technology to be filled in real-time. Additionally, the widget provides a quote along with a bid and ask price for all assets supported. Voyager currently offers over 30 cryptocurrencies with transparent and cost-efficient zero commission trading in the marketplace where traders can also earn up to 6% interest on certain crypto assets.
"As Bitcoin and cryptocurrencies continue to grow at an exponential rate, the timing is right for Voyager to expand our best-in-class trading technology to Sterling's client base," said Steve Ehrlich, CEO and co-founder of Voyager Digital. "With this partnership, customers can access Sterling's robust equities trading platform and Voyager's proprietary Smart Order Routing crypto trading from one platform, giving them diverse exposure and investment opportunity. Our goal has always been focused on providing users with an unparalleled experience and this partnership is yet another way for us to offer our customers more access and growth potential."
STT, a leading provider of equity trading solutions, provides its clients with compliance tools, risk tools, infrastructure products, market data and a full variety of trading platforms with platforms for both for professional and retail traders. These platforms are available to the global trading community for equities, options, futures and now, cryptocurrencies. Sterling Trading Tech products can be white labeled to enhance our client's brand identity.
About Sterling Trading Tech (www.sterlingtradingtech.com)
Sterling Trading Tech (STT) is a leading provider of professional trading technology solutions for the global equities, equity options and futures markets. With over 100 clients including leading brokers, clearing firms and prop groups in over 30 countries, STT provides solutions tailored to clients' needs. STT supports tens of thousands of users worldwide, and provides links to over 80 execution venues in the U.S. STT currently touches over 5% of the daily U.S. equity volume. STT is committed to providing fast, stable technology along with outstanding customer service.
About Voyager Digital, LLC (www.investvoyager.com)
Voyager Digital, LLC is a crypto asset broker that provides retail and institutional investors with a turnkey solution to trade crypto assets. Voyager offers investors best execution, data, wallet and custody services through its institutional-grade open architecture platform. Voyager was founded by established Wall Street and Silicon Valley entrepreneurs who teamed to bring a better, more transparent and cost-efficient alternative for trading crypto assets to the marketplace. Voyager is registered with FinCen. Voyager Digital (Canada) Ltd. is publicly listed on the CSE under the symbol VYGR
Source: www.tradersmagazine.com
Ethereum Significantly Less Private Than Bitcoin, New Research Shows
Ethereum transactions are even easier to de-anonymize than Bitcoin due to its specifics, but a lot of it comes down to careful usage of mixing tools.
5264 Total views
115 Total shares
A paper published on May 29 by Ferenc Béres and a team of primarily Hungary-based researchers analyzed the Ethereum blockchain to find out how easily its transactions can be de-anonymized.
The research, which has not yet been subjected to peer review, focused on several Ethereum-specific features that overall make the network easier to track than competitors like Bitcoin (BTC).
The researchers noted that Ethereum's account model, contrasted with Bitcoin's Unspent Transaction Output (UTXO) model, already makes it less private due to the practice of wallet reuse:
"The account-based model reinforces address-reuse on the protocol level. This behavior practically makes the account-based cryptocurrencies inferior to UTXO-based currencies from a privacy point of view."
A unique feature of Ethereum is its name service, which ties addresses to human-readable ".eth" domains. The researchers were able to scrape 890 domains located on public Twitter profiles.
This was already enough to discover potentially compromising activity, as about 10% of those wallets interacted with gambling platforms, while 5% used adult services.
The researchers then used the ENS addresses as starting points to discover if they could tie other addresses to the person's public identifier.
They proposed several methods to identify specific account owners across multiple addresses, which include time zone signatures, gas prices and shared activity among multiple addresses.
The methods were applied to a well-known trustless mixer, Tornado Cash, which lets users "clean" their funds by sending them to a fresh address.
However, researchers found out that 7.5% of them withdrew their money to the exact same account that made the deposit, which rendered their mixing efforts completely futile.
Using custom gas values across multiple transactions and making direct transfers between the deposit and withdrawal wallets also makes identification easy. Overall, up to 17% of transactions can be de-anonymized through these simple techniques.
Furthermore, the majority of these linked users do not hold their funds in the contract for more than a few days, which can be used to reduce the overall anonymity set. Many will also use the same wallets to receive multiple 0.1 ETH withdrawals, which makes it easy to compare them with incoming wallet transactions.
While the researchers focused on Ethereum's weaknesses, they cautioned that the same techniques could also be used on UTXO-based currencies — just not as easily. They concluded:
"We believe that in practice […] also Bitcoin non-custodial mixers provide drastically less privacy and fungibility than what currently the community expects."
Source: cointelegraph.com
Author: Andrey Shevchenko
r/CryptoNews
Press J to jump to the feed. Press question mark to learn the rest of the keyboard shortcuts
What cryptocurrency will become the main one in a year?
Source: www.reddit.com
Russia Is About to Drop the Crypto 'Iron Curtain,' Industry Warns
May 29, 2020 at 16:29 UTC
Source: www.coindesk.com
Author: Daniel Cawrey
Bitcoin and Altcoins Trend Turns Bullish
Total market capitalization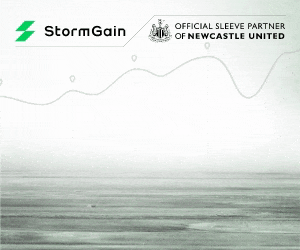 In the past three sessions, a few small altcoins jumped more than 5%, including BNT, STX, ADA, NEXO, ETC, XTZ, NRG, ICX, LINK, OKB, and XMR. Out of these, BNT performed well and rallied more than 30% to clear the USD 0.700 resistance.
Source: cryptonews.com
Author: By Aayush Jindal
The Crypto Daily – Movers and Shakers -30/05/20
Bitcoin fell by 1.68% on Friday. Partially reversing a 4.11% rally from Thursday, Bitcoin ended the day at $9,426.1.
A mixed start to the day saw Bitcoin rise to an early morning intraday high $9,618.8 before hitting reverse.
Falling short of the first major resistance level at $9,773.67, Bitcoin fell to a mid-afternoon intraday low $9,352.0.
Steering clear of the first major support level at $9,261.57, Bitcoin recovered to $9,400 levels to limit the loss.
The near-term bearish trend, formed at late June 2019's swing hi $13,764.0, remained firmly intact, reaffirmed by the March swing lo $4,000.
For the bulls, Bitcoin would need to break out from the 62% FIB of $10,034 to form a near-term bullish trend.
Across the rest of the majors, it was a mixed day for the majors on Friday.
Ethereum and Tezos bucked the trend on the day, with gains of 0.10% and 1.32% respectively.
It was a bearish day for the rest of the pack, however.
Stellar's Lumen and Monero's XMR fell by 2.20% and by 1.96% respectively to lead the way down.
Bitcoin Cash SV (-1.28%), Ripple's XRP (-1.57%), and Tron's TRX (-1.08%) weren't far behind.
Binance Coin (-0.53%), Bitcoin Cash ABC (-0.84%), Cardano's ADA (-0.52%), EOS (-0.02%), and Litecoin (-0.63%) saw relatively modest losses.
In the current week, the crypto total market cap fell to an early Monday low $238.04bn before rising to an early Friday high $263.53bn. At the time of writing, the total market cap stood at $258.16bn.
Bitcoin's dominance fell to a Monday low 66.38% before Thursday 69.54% spike. At the time of writing, Bitcoin's dominance stood at 66.99%.
At the time of writing, Bitcoin was down by 0.44% to $9,384.6. A bearish start to the day saw Bitcoin fall from an early morning high $9,430.3 to a low $9,366.0.
Bitcoin left the major support and resistance levels untested early on.
Elsewhere, it was a mixed start to the day.
Tron's TRX bucked the trend at the time of writing, with a 0.09% gain.
It was a bearish start to the day for the rest of the pack, however, which joined Bitcoin in the red.
Tezos led the way early on, with a 0.99% loss.
Bitcoin would need to move through to $9,470 levels to bring the first major resistance level at $9,579.27 into play.
Support from the broader market would be needed, however, for Bitcoin to break back through to $9,500 levels.
Barring a broad-based crypto rebound, resistance at $9,500 would likely leave Bitcoin short of the first major resistance level.
In the event of another extended crypto rally, the second major resistance level at $9,732.43 would likely come into play.
Failure to move through to $9,470 levels could see Bitcoin fall deeper into the red.
A fall back through the morning low $9,366.0 would bring the first major support level at $9,312.47 into play.
Barring an extended crypto sell-off, however, Bitcoin should steer well clear of the second major support level at $9,198.83.
Source: www.fxempire.com
Author: Bob Mason6 hours ago (May 30, 2020 02:25 AM GMT)
Previous
Next