Crypto Researcher Warns Of a Growing 'Existential' Risk To Bitcoin
The growing custodial banking layer creates a systemic risk for Bitcoin (BTC), warned popular crypto researcher Hasu and offered two solutions.
While some say that Bitcoin could be scaled by increasing its block size, allowing more transaction per block, this would worsen the assurances of the transactions, Hasu said in a recent post on Deribit blog, adding that Bitcoin protects its properties by excluding usage beyond the safe capacity limit. However, "Bitcoin's ability to exclude users is smaller than commonly assumed":
it controls the number of users inside the network,
but it has no control over the growth of the banking layer – the number of users accessing the network through custodial banks – which could turn into a systematic risk for Bitcoin.
In a future where hundreds of millions of people use BTC, most of them through the custodial banking layer, the banks would be using the base chain as an interbank settlement network, while users would trade in Bitcoin IOUs that represent Bitcoin deposits, Hasu said. The system would be kept in check if users could switch at any point to a competitor, including the system's trustless layers. But, if they are locked in, which depends on the exit cost from the system, then the power is in the hands of the banks and governments.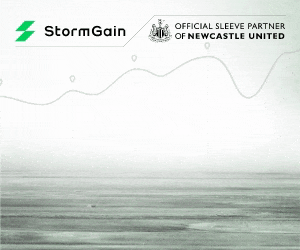 Though it's difficult for the governments to control the network layer, they don't need to as long as they have control over the banks. The governments don't have to cancel redeemability for Bitcoin either, as the exit cost can grow large organically, which could permanently lock users in a higher layer, unable to move to a trustless system, which then governments could use to place taxes or rule changes in the system.
Furthermore, said Hasu, "there exists a feedback loop that makes custodial layers more attractive the larger they become, driving further users to them." Eventually, noncustodial users could "find themselves facing the option to use custodial options or stop using Bitcoin altogether."
That said, the analyst offered two ways to minimize this systematic risk from a custodial banking layer:
an arguably already seen solution – preventing too many people to use BTC in "the wrong way" so not to degrade its assurances; the community can discourage a large-scale adoption of IOUs, which requires creating a narrative where new users get financial exposure to BTC, "but not use it in a way where banks have a leg up on the trustless layers;"
more innovation and expansion of Bitcoin's trustless capacity to more users – "we need to pioneer ways for multiple users to share a single UTXO [unspent output from bitcoin transactions], so they can also bundle their interest and survive in the on-chain marketplace for blockspace with custodial banks."
Hasu noted that many people believe that moving too slow is a safer option for BTC than moving too fast.
"This would be true if Bitcoin could grow at its own pace," argues the analyst, "but it can't. We must make sure that enough demand from the market can be met with trustless capacity, or risk that the custodial banking system will forever encumber the base layer."
Obviously there are tradeoffs between them. E.g. governance takeover and premature ossification exist on opposite e… https://t.co/E4E3TRRqIu
The discussion moved to Twitter, where Howard Berkowitz challenged Hasu's comparison of custodial banks of the future to those in a gold standard, stating that BTC has two advantages over gold – instant audibility and ease of convertibility – which "will subject it to far more "market discipline" than any other money used beforehand." Hasu argued that audibility can't help in the scenario presented in the article, while convertibility is permissioned and can be canceled at any time.
Some have seen this article as a pro-Ethereum piece, though there are disagreements on that front too.
At 8:50 UTC, BTC is trading at USD 8,982. It appreciated 1.42% in a day and dropped 8.38% in a week.
Source: cryptonews.com
Author: By Sead Fadilpašić
Bitcoin Association Opens Registration for Third BSV Hackathon
ZURICH, May 26, 2020 /PRNewswire/ — Today, Bitcoin Association officially announces and opens registration for its third BSV Hackathon competition for developers, with $100,000 in cash prizes (payable in Bitcoin SV) staked for the winners.
Following two successful Hackathons in 2019, Bitcoin Association is once again delighted to partner with leading enterprise blockchain development firm nChain, as well as digital currency conglomerate CoinGeek to organize this third competition.
BSV Hackathons are global coding competitions for developers. Within a set frame, entrants (which can be individuals or teams) are tasked with developing an application on the Bitcoin SV blockchain within the parameters of an overarching theme announced at the commencement of the competition.
Registration is free and open now. This 3rd iteration of the BSV Hackathon will look a little different from past editions. As with prior competitions, there will be a virtual competition period, but it will last almost two months rather than just over one weekend. The virtual competition commences on June 23 and ends August 18. This longer competition period allows entrants to take advantage of their extended time at home during current COVID-19 self-isolation periods, and conceptualize, design and build a more complete project.
Entrants will be provided with access to a digital platform designed to facilitate collaboration between team members, as well as experts from nChain and even fellow competitors who will be available to provide advice throughout the competition period.
Following the virtual competition period, three finalists will be selected by a panel of expert judges. The finalists will present their submission at the CoinGeek New York conference (anticipated to be in New York in October 2020) for final judging. Normally, a representative from each finalist entry is flown to the CoinGeek conference city to make their presentation in front of the live conference audience. Given event and travel conditions due to the COVID-19 pandemic, Bitcoin Association will evaluate later whether finalist presentations will happen live or through online video.
The winner will walk away with a $50,000 prize, with $30,000 for second place and $20,000 for third, all paid in Bitcoin SV.
Jimmy Nguyen, Founding President of Bitcoin Association, commented on the announcement, saying:
"It's extremely exciting for Bitcoin Association to kick off our third BSV Hackathon, following months of work from our team planning for the competition. Developer training is a core element of Bitcoin Association's work and the BSV Hackathons provide a fun opportunity for developers to test themselves and learn more about building applications on the Bitcoin SV blockchain, all the while competing for some serious BSV prizes. We encourage all developers – whether you have worked on other blockchain platforms or have no blockchain experience at all – to compete in this Hackathon and build with us on BSV.
Past entrants have used the BSV Hackathon as a platform from which to build and develop not only innovative solutions, but real businesses – as finalists have the opportunity to be considered for investment if their projects can sustain a business venture. Now that Bitcoin SV's Genesis upgrade has restored the original Bitcoin protocol and massive scaling continues on BSV, I'm looking forward to seeing what creative developers can build using the technical power inherent in the original Bitcoin and the massive scaling capabilities of BSV."
Steve Shadders, CTO at nChain, also spoke, saying:
"The BSV Hackathons are a great point of entry for developers interested in developing blockchain applications. They're an exciting time for us here at nChain too – we'll once again be responsible for the technical elements of the competition, with our team providing support and development assistance throughout the competition. We've seen some excellent ideas come to fruition as a result of the first two BSV Hackathons and I'm sure that with the longer time frame for this third competition, we can expect many more to emerge this time around."
To find out more or register for the third BSV Hackathon, visit bsvhackathon.net today.
SOURCE Bitcoin Association
Source: www.prnewswire.com
Author: Bitcoin Association
Exploding Past $10 Billion, Interest Income And Lending Are Bitcoin's First Killer Apps
Crypto lending and high-yield interest income accounts have seen rapid growth in the past two years. … [+]
Ever since the creation of money and banking, financial services companies have been issuing credit and debt to allow individuals and companies to finance various personal and business expenditures. The digital asset lending industry is proving to be one of the first breakout use cases within the crypto ecosystem providing tangible utility to users.
According to a report by Credmark, the crypto lending market reached $8 billion in total lifetime loan originations as of Q4 2019. The market size has increased since then and now exceeds $10 billion in total loan originations. As a point of comparison, the global consumer and peer-to-peer lending marketplace has annual transaction volume of $85 billion. This is a more established market that comprises private online lending portals such as Lending Club, Funding Circle, Zopa, auxmoney, and Prosper.
One of the market leaders serving institutional clients, Genesis Capital, recently released their Q1 report which highlights the firm's best quarter to date. The firm added $2 billion in new loan originations, doubling the previous record of $1 billion set the previous quarter, and up 354% from the same quarter last year. Notably, active loans were up ~20% from the previous quarter despite a 50% intraday drawdown in the price of Bitcoin in mid-March.
Genesis Capital Head of Institutional Sales, Dan Torrey, described the growth of the market commenting, "The growth derives from the fact that there were very few effective options available to institutional investors and institutional players in the crypto market. That was the reason we got into the business, and that is why it has continued to grow."
Celsius Network, one of the leading retail-focused crypto lending platforms also experienced explosive growth in the last two years, serving 100,000 retail and 260 institutional users across 160 countries. The company claims they recently crossed the $1 billion threshold in aggregate consumer deposits and originated over $8.2 billion in institutional coin loans since launching their service in 2018.
Celsius Founder and CEO Alex Mashinsky stated, "Everyone calls us 'crypto lending', but there's two very distinct and separate businesses: interest income and lending. Primarily, I call Celsius an 'interest income' business, because 90% of our customers first come to us to earn interest and don't need a loan. They used to keep their coins in cold storage or on an exchange, which pays no interest, whereas we pay our users 80% of what we earn on such deposits. Now, everyone can deposit their crypto with Celsius and earn high interest income as we lend their coins to institutions, similar to how Fidelity or Schwab lend your stock without your knowledge via SEC lending."
What future awaits cryptocurrencies?
Celsius Founder and CEO, Alex Mashinsky
Lending Provides New Use Cases for Crypto Traders and Holders
The crypto lending market has gained traction as the crypto market's capitalization grew and individuals and institutions realized their crypto holdings could be an excellent source of collateral. Crypto holders may want to access dollars while still holding on to their crypto, and thus they can collateralize dollar loans with their crypto stash. More sophisticated investors may want to realize the tax benefits of leveraging their crypto to access dollars, instead of selling and triggering a taxable event subject to capital gains tax. Similarly, miners with ongoing operational expenses can take out loans to fund operations while maintaining their crypto exposure.
All of these strategies are directionally long strategies in which the user chooses to maintain exposure believing the asset will appreciate in value. Taken a step further, speculators may open margin loans to leverage their initial crypto positions, which can compound returns during market upswings. On the other side of the trade, traders can use these lending platforms to borrow the assets required to enter a short position, hoping to profit from a decrease in price.
Celsius' Alex Mashinsky noted, "The real shorting is only 20-25% of our loans. Most of the borrowing involves large institutions like Genesis and Galaxy using Celsius to do price arbitrage and market making, which does not take a directional bet on Bitcoin. For example, they may want to take advantage of an opportunity where the price of Bitcoin trades $300 lower on BitMEX than on Binance. They have to buy Bitcoin on one exchange and sell on another at the same time. If the price suddenly drops 10%, they are exposed to losing 10%. But by borrowing Bitcoin, they are able to offset the risk of a large directional move and capture the spread in price."
Genesis' Dan Torrey echoed this idea saying, "The demand is not so much directionally shorting the market, but rather to hedge the market, which includes Bitcoin, Ethereum, Litecoin, Ripple, and stablecoins."
On the depositor side, lenders can receive attractive rates of return lending out their crypto reaching as high as 10% APY in some instances. This is particularly attractive compared to the current national average savings account rate of 0.10% APR. Typical commercial bank savings account rates will remain low for the foreseeable future as central banks pin interest rates near zero to stimulate the economy in the wake of the coronavirus induced recession. If the crypto lending markets can maintain high single digit interest rates, millions of users will organically enter the crypto ecosystem.
Yields on bank CD accounts have dropped to historic lows at the same time crypto deposit yields … [+] reached high single digits.
Crypto lending is mostly asset-based lending which removes much of the friction in the loan underwriting process as debt is collateralized with crypto. For retail borrowers, loans are often over-collateralized, meaning users need to post crypto-collateral with value greater than the loan value. Due to crypto's liquidity, ease of transfer, and ease of verification, individuals can get approved for a loan within minutes without the need for onerous credit checks or collateral appraisals. Since crypto assets are traded 24/7, the exact value of collateral is easily known reducing the risk to the loan issuer and enabling tighter net interest spreads (the difference between the interest they charge the borrower and pay the depositor).
Discussing asset-specific activity, Genesis' Dan Torrey noted, "In January 2019, our loan book was at least 70% Bitcoin. Today, it is less than 50%. That doesn't mean there isn't demand to borrow Bitcoin, it just means there has been greater growth for other assets like Ethereum, Ripple, Zcash, and others. But, the single biggest shift over the past 16 months has been the demand for cash and stablecoins. We're really bullish on stablecoin usage, not just for our clientele who use it as fiat currency, but also the broader use cases."
CeFi Vs DeFi
The crypto lending market is split into two verticals: Centralized Finance ("CeFi") and Decentralized Finance ("DeFi"). CeFi loan facilities act like typical financial services companies. They use in-house risk management procedures to match borrowers and lenders, assess creditworthiness, determine interest rates, and custody the assets. A few of the leading CeFi lending facilities include Genesis Capital, Celsius Network, Lendingblock, Unchained Capital, and BlockFi. For this service, they may charge origination points on new loans and receive net interest margin.
DeFi projects use open source protocols and smart contracts to automate the loan origination process, aiming to remove fee-collecting intermediaries entirely. A few of the top DeFi lending protocols are MakerDAO, Compound, Aave, and Nuo Network.
Since these platforms are over-collateralized and require digital assets as collateral, the industry has converged on Total Value Locked as a crude metric to demonstrate the growth of the space. In the past year, total notional U.S. dollar value locked in DeFi lending protocols has increased from $380 million to $667 million currently, an increase of 75%. The same metric peaked at $1 billion in February this year.
Total U.S. dollar value locked in DeFi lending protocols increased 75% in the past year.
Since the source code is open and public, DeFi lending protocols possess security risks and are vulnerable to hackers, evident with the recent dForce and bZx exploits. However, they also provide increased transparency and visibility into the underlying loan operations. Anyone can verify the solvency of specific loans and track the growth of the nascent market in real time.
Although centralized lending platforms have the lion share of volume and activity at the moment, DeFi may challenge the status quo and force their centralized counterparts to compress their margins. As the crypto industry continues to grow, CeFi and DeFi lending markets will increase in volume and liquidity and may ultimately challenge incumbent financial institutions, staying true to crypto's core ethos.
Source: www.forbes.com
Author: Leeor Shimron
Previous
Next