Bitcoin is up more than 90% during coronavirus quarantine
Bitcoin is faring very well during the pandemic, up 94% since March 16, when the U.S. first began widespread school closures and stay-at-home orders. During the same period, the Dow Jones Industrial Average is up 22% and the S&P 500 up 24%.
That's a very different story for bitcoin than the end of February, when crypto fell precipitously, along with stocks, from negative headlines about coronavirus cases, before U.S. quarantine began.
And the surge can't be attributed to the third bitcoin halving on May 11, an event every four years when the reward for mining bitcoins gets cut in half in order to limit the creation of new bitcoin. The price was already on a ride prior to the halving, up 80% between March 16 and May 11. Now it's up just another 10% since the halving.
POLAND – 2020/05/04: In this photo illustration a Bitcoin cryptocurrency logo seen displayed on a smartphone. (Photo Illustration by Filip Radwanski/SOPA Images/LightRocket via Getty Images)
Bitcoin flag-wavers see the price action as proof that bitcoin is what they say it is: a store of value, and a hedge against uncertainty. This is certainly a time of uncertainty, with U.S. unemployment spiking amid a global pandemic, publicly traded companies withdrawing their 2020 guidance, and the Federal Reserve taking a range of measures to boost the economy.
Grayscale Investments, a crypto asset management fund owned by Digital Currency Group, says it has seen a spike in crypto investments from existing clients.
"There is now a pretty widely held belief amongst our investors that bitcoin has solidified its place as digital gold," says Grayscale managing director Michael Sonnenshein. "As things have become increasingly uncertain and we've seen levers get pulled by central banks and governments, investors have allocated to bitcoin. When the shelter-in-place began and everything was getting deleveraged, stocks were getting sold, gold getting sold, bitcoin getting sold… now bitcoin has rebounded like crazy. That's bitcoin demonstrating its resilience as an investment."
Bitcoin price, March 16 through May 19, 2020.
Daily bitcoin trading volume on 10 leading exchanges (including Coinbase and Gemini) has hit an average $2.5 billion per day, the highest trading volume level since July 2018, according to Decrypt.
And there's additional anecdotal evidence of a general spike in interest: bitcoin shopping rewards app Lolli says it had more new user signups in the first two weeks of May than it's ever had in two weeks, since launching in 2018; and Google searches for bitcoin have doubled since one year ago.
—
Daniel Roberts is an editor-at-large at Yahoo Finance and closely covers bitcoin and blockchain. Follow him on Twitter at @readDanwrite.
What the third bitcoin halving means for crypto investors
Bitcoin tumbles along with stocks from coronavirus, questioning 'safe haven' theory
Fed Chair Jay Powell grilled on China's cryptocurrency plans, US response
Facebook-led Libra Association has lost 8 'founding members'
IRS adds specific crypto question to 2019 tax form
Cryptocurrency CEO who paid $4.6M for lunch with Buffett: 'It might be unrealistic'
Exclusive: SEC quietly widens its crackdown on ICOs
Follow Yahoo Finance on Twitter, Facebook, Instagram, Flipboard, LinkedIn, YouTube, and reddit.
Source: finance.yahoo.com
Author: Daniel RobertsEditor-at-Large
BTC-ECHO (@btcecho) | Twitter
This timeline is where you'll spend most of your time, getting instant updates about what matters to you.
Source: twitter.com
Bitcoin and Altcoins Vulnerable to a Further Correction
Bitcoin price made many attempts to overcome the USD 9,950 and USD 10,000 resistance levels, but it failed. As a result, BTC reacted to the downside and broke a couple of key supports near the USD 9,550 level. It has opened the doors for a downside correction towards USD 9,000 or even USD 8,850.
Similarly, most major altcoins started a fresh decline and followed bitcoin, including ethereum, XRP, litecoin, bitcoin cash, BNB, EOS, TRX, ADA, and XLM. ETH/USD is down (08:30 UTC) close to 3% and it broke the USD 210 support zone. XPR is also sliding and it is now trading below the USD 0.200 support.
Total market capitalization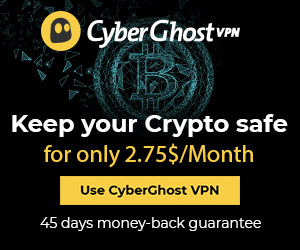 In the past three sessions, many small altcoins declined more than 5%, including STEEM, ETN, HYN, ABBC, DGB, CRPT, NANO, SNT, and MATIC. Out of these, STEEM is down more than 25% and ETN declined nearly 20%.
Source: cryptonews.com
Author: By Aayush Jindal
Crypto hedge funds struggle to recover from 'bloodbath' | Free to read
Vlad Matveev has learnt the hard way how volatile cryptocurrency hedge funds can be.
The 50-year-old Muscovite invested $250,000 last year with California-based Cryptolab Capital, which targeted double-digit gains from trading crypto regardless of whether the market rose or fell. But Mr Matveev said his investment fell 98.5 per cent in value when the fund folded in this year's coronavirus-induced turmoil.
"I don't really know what happened," said Mr Matveev, a fund manager-turned-private investor. "They said they had a diversified set of strategies."
Investors have been drawn to crypto hedge funds by the promise of big returns compared with the paltry or negative yields on offer from cash or bonds. This year, bitcoin has emerged from the big March sell-off as one of the best-performing assets: up 36 per cent for the year, compared with the S&P 500's 8 per cent fall.
Price discrepancies between the same assets on different exchanges, which have long been arbitraged away in stock and bond markets but still exist in crypto, also offer traders a way to make money. The total value of the crypto market comes to $265bn, according to coinmarketcap.com.
But achieving those returns has often proved a bumpy ride for hedge fund investors. A 39 per cent drop in the price of bitcoin on March 12 caught many funds by surprise, leading to large losses and some fund closures, particularly among those running high levels of risk.
"It's an understatement to say it's a bloodbath across the board," said Edouard Hindi, partner at Mayfair-based hedge fund Tyr Capital. Tyr is one of the better-performing crypto funds this year, up 11 per cent.
Performance in the crypto hedge fund sector tends to swing more wildly than in other, more mainstream strategies, where the arrival of large institutional investors over the past decade has damped risk-taking. Crypto funds on average lost 26.2 per cent in March, according to hedge fund research group HFR, their second-worst monthly loss in data stretching back to 2015 and much greater than the 8.4 per cent average loss suffered by mainstream hedge funds.
But a 19.5 per cent gain last month has lifted crypto hedge fund returns this year to 13.4 per cent, HFR said — much better than the average 6.7 per cent year-to-date loss across the wider hedge fund industry.
"The speed and depth [of the bitcoin sell-off] wasn't what we were expecting," said Dan Morehead, former head of macro trading at Tiger Management and founder of California-based Pantera Capital. Mr Morehead said he worked 20 days straight during those choppy markets, including staying in the office until 2am on March 24.
Pantera, which at $500m in assets is one of the sector's biggest players, suffered a 33.6 per cent loss in its Digital Asset fund in March, although it has recovered to stand up 32.5 per cent this year.
One big source of volatility was the large amount of leverage taken on by some traders, which amplified already-wild swings in cryptocurrency prices. Some exchanges offer derivative contracts that can be up to 100 times leveraged, and automatically liquidate losing positions beyond a certain point, which can exacerbate falls.
"Some futures exchanges offer almost insane amounts of leverage," Mr Morehead said. "Bitcoin is such high-octane stuff that putting on any leverage is unnecessary."
Before its collapse, Cryptolab told investors it was developing new trading strategies to profit in periods of high volatility and was aiming to become "more 'all-weather'", according to a letter seen by the Financial Times. The firm did not respond to a request for comment.
London-based Cambrial Capital also shut its crypto-focused fund of funds after the March sell-off, although it said this was because of the outlook for fundraising, and planned to focus instead on advisory work.
The treacherous market has not put off some of the hedge fund industry's biggest players. Paul Tudor Jones, founder of Tudor Investment Corporation, recently said his funds would be able to trade bitcoin futures, while Renaissance Technologies' flagship Medallion fund has also been eyeing crypto.
Bulls looking for a recovery believe their argument has been strengthened by central banks' efforts to combat the economic damage from coronavirus with big cuts in interest rates and extensive bond-buying programmes.
"Cryptocurrencies, particularly bitcoin, are an attractive portfolio hedge against currency debasement and inflation," billionaire investor Mike Novogratz, founder of Galaxy Digital, told the FT.
A much-heralded halving of the rate at which new bitcoins are produced has also driven interest, including some "wild predictions" about the price, said Manuel E De Luque Muntaner, head of investment firm Block Asset Management.
However, risks remain, not least the lack of a central authority to offer support in times of crisis.
"There's no government or central bank to come in and save the . . . market," said Tyr's Mr Hindi. "In crypto, we have to lick our own wounds."
Source: www.ft.com
Author: Laurence Fletcher in London
May 21, 2020
First Mover: Bitcoin Rattled by Transfer of Satoshi Coins That Might Not Be Satoshi's
Even idle speculation that mysterious bitcoin founder Satoshi Nakamoto might be moving around a small batch of the cryptocurrency appeared sufficient to spook the market on Wednesday.
Bitcoin slid 2.3% on the day, retreating after a four-day rally and pushing the price down to about $9,500.
But earlier in the day, bitcoin plunged as low as $9,100 after the Twitter account "Whale Alert" sent a message indicating a recent transfer of 40 bitcoins, worth some $391,055, might be from a "possible #Satoshi owned wallet" that had lain dormant since the first few months of 2009 – soon after bitcoin itself had launched.
Shortly afterward, on Wednesday, the same address transferred 10 more coins over the blockchain.
Satoshi wrote the white paper that mapped out the framework and rules for the bitcoin blockchain, but disappeared soon after the protocol launched, and their identity has never officially been confirmed. Many believe the name was a pseudonym.
The reason it matters to digital-asset traders is that Satoshi — whoever he, she or they may be — is assumed to have amassed a large amount of bitcoins from mining shortly after the protocol's launch in early 2009.
Of course, a bitcoin transfer doesn't necessarily indicate anything has been sold, and there are strong indications the address might not even be connected to the enigmatic founder.
But one fear could be that if Satoshi — or whoever it is behind the account — starts selling in large amounts, it could theoretically put downward pressure on the price.
"No matter who moved the coins, it did cause a mean ol' nasty spike on the charts," wrote Mati Greenspan, founder of foreign exchange and cryptocurrency research firm Quantum Economics, in an e-mail to clients.
According to the cryptocurrency security researcher Sergio Demian Lerner, Satoshi's untouched hoard might include as many as one million bitcoins, though BitMEX Research has estimated the number could be closer to 700,000.
Movement from old, inactive bitcoins is notable since such events rarely happen.
In fact, the 50 coins at the focus of Wednesday's speculation — from data block 3,654, versus more than 631,000 now — were the first inactive coins mined in early 2009 to move since August 2017, according to data shared on Twitter by Coin Metrics engineer Antoine Le Calvez.
The bitcoin market sold off more than 7% almost instantly, as Whale Alert's tweet quickly went viral, according to Bitstamp market data. As the rumor spread, something like $40 million worth of bitcoin futures contracts were liquidated on BitMEX, according to Skew.
But there are strong indications the coins might not actually belong to Satoshi.
The primary evidence linking them to bitcoin's creator are that the coins were mined in 2009, when few people were involved in the network, and that they've been inactive ever since.
But Lerner, the cryptocurrency security researcher, identified a unique "Patoshi pattern" in April 2019 that appears in the hash rate of a single, early miner. The assumption is the miner was likely Satoshi.
Lerner has identified all of those data blocks, and the 50 coins moved on Wednesday weren't among them.
Some bitcoiners immediately panned the Whale Alert's suggestion.
"Y'all need to up your analysis game," Jameson Lopp, chief technology officer at bitcoin custody provider Casa, tweeted at the Whale Alert account.
In response to questions sent via Twitter, Whale Alert tweeted back that the "chance that this wallet is associated with Satoshi himself given its age and the transactions itself was interesting enough to post."
"We are aware of the Patoshi research, but unlike what some are saying, we do not feel it excludes the possibility that Satoshi was the owner of those coins," Whale Alert wrote via a direct message.
Another angle is the vintage bitcoins might have been transferred by an early bitcoiner who has been active all along — just buying and selling newer bitcoins. So the fact the earliest coins were transferred might not mean the owner is suddenly doing anything differently.
Gregory Maxwell, prominent Bitcoin Core developer and Blockstream co-founder, took to Reddit on Wednesday to explain that certain characteristics of the bitcoin protocol could cause coins like these to be left inactive in an otherwise active wallet owned by the same entity.
"It's possible that the author of this transaction has been frequently active all along, and their wallet just got around to spending this particular coin," said Maxwell. From his perspective, he said, "nothing connects these coins to Satoshi."
The takeaway for traders is to be on the lookout for vintage bitcoins — whether they're Satoshi Nakamoto's or not.
Tweet of the day
Bitcoin watch
BTC: Price: $9,349 (BPI) | 24-Hr High: $9,795 | 24-Hr Low: $9,235
Trend: Bitcoin is facing selling pressure on Thursday amid bearish developments on short-duration technical charts.
The top cryptocurrency by market value is currently trading at $9,360, representing a 1.7% decline on the day, having spent the first half of the week battling selling pressure near $10,000.
Prices fell by over $600 to $9,100 on Wednesday, confirming an ascending triangle breakdown on the hourly chart. The pattern indicates the rally from the low of $8,100 observed ahead of bitcoin's May 11 halving has ended, and the bears have regained control.
The bearish view has been reinforced by rejection at $9,600 (lower high) seen during the Asian trading hours and the subsequent drop to levels below $9,400. Further, the MACD histogram is again producing deeper bars below the zero line, indicating strengthening of bearish momentum.
As a result, the path of least resistance appears to be on the downside. Some observers may suggest otherwise, as the daily chart is reporting a golden crossover – a bull cross of the 50- and 200-day averages. However, the so-called long-term bull market indicator is based on historical data and often traps buyers on the wrong side of the market. "The last time the 50 DMA crossed above the 200 DMA, there was a 60%+ drop in price over the next month," tweeted popular analyst Josh Rager.
The immediate support is seen at $9,000, which, if breached, would open the doors to the four-hour chart 200-candle average at $8,590. On the higher side, key resistances are located at $9,600 (the Asian session high) and $10,000, which has proved a tough nut to crack over the past few days.
Source: www.coindesk.com
Author: Daniel Cawrey
Crypto faithful flip out on speculation Satoshi sold bitcoin
Crypto Twitter was ablaze Wednesday after the sale of some Bitcoin was reportedly linked to the account of the token's mystery founder.
The price of the largest digital token plummeted on speculation its anonymous creator, who goes by the pseudonym Satoshi Nakamoto, was moving coins mined in early 2009, an act perceived by some as a near-sacrilegious offense.
Twitter account @whale_alert, which posts real-time transaction data, was among the first to report of the sale, tweeting that the coins in the transaction were mined in the first month of Bitcoin's existence.
Bitcoin fell as much as 4% during Wednesday's session to trade near $9,530 as of 2:47 p.m. in New York. Peer coins, including Bitcoin Cash and Litecoin, also sold off.
Still, there's no proof that the coins are Satoshi's and many were quick to point out that the transaction didn't necessarily need to be tied back to the founder. Hundreds, or possibly thousands of people were already mining Bitcoin at that time, and some of them have been selling ever since from time to time, said Nic Carter, co-founder of Coin Metrics. The last such sale of early mined Bitcoins took place in August 2017, he said.
"It could really have been anyone," said Carter. "But most likely someone technical enough to run the Satoshi client Bitcoin software and who would have been interested in a digital cash project."
itcoin was born on Halloween 2008 with the publication of a research paper by someone who went by Satoshi Nakamoto titled "Bitcoin: A Peer-to-Peer Electronic Cash System." But the mysterious creator behind the coin has never been unmasked, though many have speculated over the years about his or her identity.
"I suppose we all just assumed that SN has already passed away," said Mati Greenspan, founder of Quantum Economics, referring to Satoshi. "But for this community that often resembles a religion of sorts, resurrection shouldn't be ruled out too hastily." Should the creator be choosing to make a reappearance, "I'm not sure that would be a such a bad thing," he wrote in a note.
David Tawil, president of ProChain Capital, said that while speculation may be running high on Twitter, it's possible Satoshi's identity stays secret until well after his or her death. "Therefore, ascribing anything — previous action, current action, identity or otherwise — is just a waste of time."
Source: www.aljazeera.com
Author: Vildana Hajric and Olga Kharif
Previous
Next