Bitcoin vs. Modern Monetary Theory
We are about the experience "the worst economic downturn since the Great Depression," according to International Monetary Fund (IMF) Chief Economist Gita Gopinath. The coming economic downturn will be the result of the lockdown measures that were put into place by governments around the world to combat the spread of the Coronavirus.
As several central banks are switching on the printers in an attempt to stimulate the economy with a fresh round of quantitative easing, economic theory is brought into the forefront of public policy.
In this article, we discuss Modern Monetary Theory in today's world and how Bitcoin (BTC) relates to it.
In a nutshell, Modern Monetary Theory, also known as Modern Money Theory or MMT, is an economic theory that suggests that governments that issue their own fiat currencies should print as much money as they need.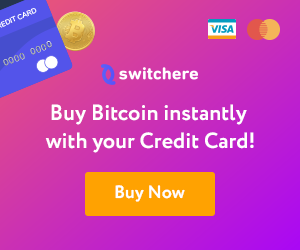 According to MMT, government spending is not constrained by funds coming from taxation and debt issuance. Instead, the contested economic theory suggests that governments can print as much money as they require for spending as they have a monopoly on the issuance of money.
Opponents of MMT highlight that "endless" money printing will lead to massive government debt and skyrocketing inflation.
MMT supporters, however, believe governments cannot default on their debt because they can print more money to pay for it. Additionally, they believe that inflation can be combatted with policy actions (such as taxation) and that it only really becomes an issue once "real resources" such as labor, capital, and natural resources have been fully exhausted.
Former Federal Reserve Chairman, Alan Greenspan, once famously said: "The United States can pay any debt it has because we can always print money to do that. So there is zero probability of default."
While this may sound preposterous, in a way, he was right. When the US government debt moved toward its "debt ceiling" in July 2011, Congress passed the Budget Control Act of 2011 to increase the debt ceiling to prevent the United States from defaulting on its debt obligations.
While the decision to increase the debt ceiling was not paired with throwing on the central bank's printers, it showed the government's ability to create its own rules that are seemingly above the laws of the free market. And printing more money is one of them.
Modern Monetary Theory is making a comeback with the likes of Alexandria Ocasio-Cortez and Bernie Sanders proposing it as a viable solution to today's economic woes.
Additionally, the recent US stimulus packages, which involve the Federal Reserve printing money in an attempt to bolster the economy, shows that – to a certain degree – MMT is part of the world of modern economics.
While economists love to argue about economic theory as much as Crypto Twitter loves to argue about everything, MMT has found its way into economic policy actions to some extent.
However, that does not mean that everyone's a fan. The list of notable economists who oppose MMT is arguably longer than its list of supporters.
Fed Chairman Jerome Powell, for example, recently stated at a Senate hearing: "The idea that deficits don't matter for countries that can borrow in their own currency I think is just wrong."
Similar views are held by the likes of former Treasury Secretary Larry Summers, former IMF chief economist Kenneth Rogoff, and Nobel Prize-winning economist Paul Krugman, who all disagree with the notion that printing an infinite amount of money cannot harm the economy.
The often-cited, albeit extreme example of excessive money printing is Zimbabwe. When President Mugabe threw on the money printers in 2000, Zimbabwe eventually suffered from hyperinflation, which led to the downfall of the Zimbabwean dollar less than a decade later.
While you cannot compare the economy of Zimbabwe with that of the United States, this case is a reminder of what increasing the money supply can do to an economy if left unchecked.
Learn more: Has Zimbabwe Made U-turn on Bitcoin? Cryptopreneurs Still Skeptical
Whether you agree with Modern Monetary Theory or not, what is clear is that Bitcoin challenges this economic theory.
The world's leading digital currency has a fixed money supply and a deflationary issuance model. Its total money supply cannot be increased by a central bank and its issuance model cannot be altered by government policy actions. This lies in stark contrast to the fiat currency system, which is largely driven by government intervention.
As most Bitcoiners prefer Austrian Economics, it should come as no surprise that MMT is not a big hit among Bitcoiners.
Bitcoiner and partner at Castle Island Ventures, Nic Carter, wrote in a blog post that MMT is "a delightfully accelerationist atrocity […] according to which the State can ostensibly purchase unbound quantities of any good available for sale in its own currency, consequences be damned."
While there isn't much the Bitcoin community can agree on, the goal of creating "sound money" is shared by almost all. And for a currency to be sound money it must be scarce and free of state interference, which would suggest that Bitcoin is more sound than the US dollar.
In a Bitcoin-only world, MMT wouldn't exist because you cannot simply mine more bitcoin than can be mined.
Learn more: Attempts to Increase Bitcoin's Supply Would End Up With Another "Bitcoin"
Source: cryptonews.com
Author: By Alex Lielacher
Because of gold and bitcoin: I would buy falling stocks today and hold them forever
The recent stock market crash could prompt some investors to consider buying other assets such as gold and bitcoin. After all, the prospects for the global economy are extremely uncertain. This could result in lower earnings for many companies, which could lead to disappointing stock price returns in the near future.
However, the recovery potential of the stock market suggests that now could be the right time to buy a variety of companies that offer large safety margins at the same time. These could even outperform gold and bitcoin because both could have uncertain long-term prospects.
The price of gold may have risen to a seven-year high in 2020, but its scope for further gains could be limited by a long-term improving economic forecast. Investor sentiment regarding the precious metal has improved in part due to its defensive qualities at a time when the economic outlook is uncertain.
However, the prospect of an improvement in GDP growth could prompt investors to gradually shift their attention to riskier assets in the coming years. This could reduce the demand for defensive assets like gold.
Likewise, the future for Bitcoin could be less positive than many investors currently expect. The virtual currency faces regulatory uncertainty, which could limit the ability to replace traditional currencies.
In addition, the limited size and threat posed by other virtual currencies could mean that investor sentiment towards Bitcoin is not being strengthened. Since its price depends on sentiment rather than fundamentals, this could lead to disappointing cryptocurrency performance.
In the short term, the outlook for the stock market could be extremely difficult. Corona virus news could lead to other assets such as: B. Gold, will continue to outperform stocks in the coming months.
In the long term, however, the stock market appears to have strong recovery potential. He can look back on a solid success story in which he has recovered from his worst downturns. For example, indices like the FTSE 100 and the S&P 500 have halved during the global financial crisis. Not only did they recover from their downturns, they also posted new record highs in the bull market in the years following the financial crisis.
Even if a similar result now seems unlikely, an opportunity could now be offered to buy high-quality stocks while offering large safety margins. This could enable investors to achieve a favorable risk / reward ratio that will ultimately lead to higher returns in the long term as the global economy gradually recovers.
This process can take time, so a long-term perspective should be crucial for any investor currently buying stocks. Building a diversified equity portfolio could result in higher returns in the coming years than investing in other assets such as gold and bitcoin.
The post Von gold and Bitcoin: I would buy falling stocks today and keep them forever appeared first on The Motley Fool Germany.
Many investors are nervous when prices give way or even crash. For long-term investors, however, such a scenario can be a great opportunity to get started. And they are laying the foundation for a possible fortune with shares.
Now: our top list of stocks currently available for purchase – companies with stable business models, healthy balance sheets and the chance of price doubling.
Peter Stephens wrote this article in English and published it on May 2nd, 2020 on Fool.com.au. It has been translated so that our German readers can take part in the discussion.
The Motley Fool Australia has no position in any of the stocks mentioned.
Motley Fool Germany 2020
Photo: Getty Images
Source: www.onvista.de
'Eternal Life': Elon Musk Tries to Explain 'Bitcoin' to JK Rowling, Author Has Last Laugh
When Elon Musk tried to explain Bitcoin to JK Rowling | Image credit: File Photo
News18.com
Last Updated: May 17, 2020, 5:07 PM IST
I don't understand bitcoin. Please explain it to me.
It's magical internet money
People are now explaining Bitcoin to me, and honestly, it's blah blah blah collectibles (My Little Pony?) blah blah blah computers (got one of those) blah blah blah crypto (sounds creepy) blah blah blah understand the risk (I don't, though.)
Pretty much, although massive currency issuance by govt central banks is making Bitcoin Internet 👻 money look solid by comparison
JKR would not have engaged with Bitcoin this much when the s2f ratio was lower.
Few understand this.
Just a mere mention of Bitcoin from an unexpected new source causes a torrent of social media engagement. People cannot not talk about Bitcoin.
What cryptocurrency will become the main one in a year?
Bullish!
Hours and hours of 'you don't have to trust a bank' and 'it can't be manipulated by governments' and not a single one of you thought to mention that BITCOIN GIVES YOU ETERNAL LIFE. pic.twitter.com/6qyJMGkrZI
Source: www.news18.com
Bitcoin Halving, Interactive Brokers Loss, CME, TON's Demise: Editor's Pick | Finance Magnates
In a busy week for news, here are the stories that dominated the forex, fintech and crypto worlds in our picks of the week.
The week started with the highly-anticipated Bitcoin Halving. The Finance Magnates guide to the Bitcoin Halving event gave you all the information you needed to know.
The Most Diverse Audience to Date at FMLS 2020 – Where Finance Meets Innovation
eToro announced this Thursday that it has reached 13 million registered users globally, with the investment platform seeing a surge in new users in the first four months of 2020.
As Finance Magnates reported, Morgan Stanley's wealth management business was handed a $5 million fine by the US Securities and Exchange Commission for providing misleading information to clients of its 'retail wrap fee' programs.
The Cypriot watchdog hit executives of PFX Financial Professional with regulatory bans and fiscal penalties for violations of the local Investment Services and Activities and Regulated Markets Law.
The watchdog blamed the company's CEO, Evgenios Martinides, and executive director Yaroslav Martynenko over their omission and negligence during their time in office. FXFINPRO CEO was ordered to pay €350,000 in fines and was also banned from acting in a management capacity relating to the financial sector for ten years.
In a Finance Magnates analysis, we looked at how the new FATF guidelines will affect the burgeoning crypto industry in Canada.
We sat down with Elsa Madrolle, General Manager of blockchain security company CoolBitX's International department, to speak about the effects of the possible effects of implementing the guidelines in Canada.
As Finance Magnates reported, Interactive Brokers LLC (NASDAQ:IBKR) said on Monday that it has been forced to cover $104 million worth of its customers' losses on April 20, the day when oil prices plunged below zero for the first time ever.
Thomas Peterffy, the chairman and founder of Interactive Brokers, said that his firm was forced to revise its maximum loss estimate to over $100 million, having announced previously a loss of $88 million.
Speaking exclusively to Finance Magnates, the Pepperstone Group responded to the Securities and Exchange Commission (CVM) of Brazil issuing a Stop Order against the Pepperstone Group on Wednesday.
The CVM issued the Stop Order against Pepperstone for allegedly operating in the country without the proper authorisation. However, Pepperstone claim all is not what it seems.
This week CME revealed to Finance Magnates that it will be winding down its Abide Financial and NEX Regulatory Reporting businesses, as well as its European and Australian Trade Repositories by the 30th of November, 2020.
HYCM's Giles Coghlan Unveils What 2020 Holds For MarketsGo to article >>
In a statement provided to Finance Magnates, CME Group said that having evaluated its business portfolio following the acquisition of NEX Group in November of 2018, it has decided to close down the operations of part of its regulatory services.
As Finance Magnates reported, more than 1 million retail investors flocked to Russia's largest institutional trading venue in the first four months of 2020, opening twice as many accounts as the monthly average in the previous year.
Moscow Exchange (MOEX) said in its monthly report that the number of retail investor accounts hit a five million milestone, up 25 percent from the year-ago levels. The exchange added an average of 258,000 individual accounts each month during the January-April period compared with a monthly average increase of 159,000 in the same interval of 2019.
As Finance Magnates reported, frenzied FX trading around the coronavirus crisis has bolstered revenues at major US banks in the first quarter of 2020.
Top four global bank's proceeds from fixed income, currencies, and commodities trading, collectively referred to as FICC, jumped to $29 billion in the three months through March 2020.
In a move that dominated the crypto news this week, Telegram has abandoned its TON blockchain project.
In a scathing statement, Telegram CEO Pavel Durov, laid into the US Courts and the SEC.
Read the full Telegram statement on why TON was cancelled here.
Staying with Telegram, in a Finance Magnates analysis, we discussed what TON's demise would mean for the future of blockchain and crypto.
As Finance Magnates reported, GAIN Capital Holdings, Inc. announced via a regulatory filing on Thursday that two members of its Board of Directors, Peter Quick and Chris Sugden, no longer support the merger with INTL FCStone Inc.
Source: www.financemagnates.com
Author: Ben Myers
People are now explaining Bitcoin to me, and honestly, it's blah blah blah collectibles (My Little Pony?) blah blah… https://t.co/EJMN2l9RnS
@jk_rowling Pretty much, although massive currency issuance by govt central banks is making Bitcoin Internet 👻 mone… https://t.co/pczxGWBebT
Source: timesofindia.indiatimes.com
Author: TIMESOFINDIA.COM | Updated: May 18, 2020, 09:42 IST
Previous
Next