NVIDIA kept quiet about $1 billion crypto mining biz, lawsuit claims
NVIDIA, the graphics chip manufacturer, faces a costly lawsuit from disgruntled investors over its connections to the cryptocurrency mining businesses.
Investors have, since the start of 2019, alleged that NVIDIA violated the Securities Exchange Act for failing to disclose its reliance on crypto miners. Their chips are a popular choice for mining rigs, immensely powerful computers that validate transactions on blockchains in return for newly minted crypto.
But a new complaint from investors, who could number in the hundreds of thousands according to court documents filed Wednesday in a California federal court, alleges that NVIDIA understated its reliance on crypto mining by more than $1 billion between May 2017 and November 2018, the date NVIDIA's stock price crashed.
Business picked up for NVIDIA following the 2017 crypto boom, but the investors claim that NVIDIA never told them the extent of this. The 2018 crypto market crash hurt Nvidia's profits, and the stock price collapsed when Nvidia forecasted a decline in revenue.
The investors claim NVIDIA misled them into buying up stock because they lied to them about how the company made its money.
Three months ago, a California federal judge said that the investors hadn't proved this. But in an amended complaint letter, filed this week, the investors cited studies to back their claims.
They wrote: "Prysm Group economists determined that NVIDIA had earned at least $1.728 billion from sales to miners from May 2017 through July 2018—meaning that defendants understated NVIDIA's crypto-related GPU sales by $1.126 billion during the Class Period, all of which was contained in the Company's Gaming segment."
The lawsuit also claimed that NVIDIA estimated that it held over 70% of the Chinese crypto-mining GPU market.
According to the disgruntled investors, NVIDIA "falsely claimed, quarter after quarter, that the gaming segment's sales growth resulted from strong organic demand from gamers while misleading the market into believing that NVIDIA's dependence on cryptocurrency-related revenues was 'small.'"
Source: decrypt.co
Author: Decrypt / Robert Stevens
APA ots news: After a successful start: family doctor app "drd" also in May thanks to …
APA ots news: After a successful start: General practitioner app "drd" also free in May thanks to Generali and Drei. – PICTURE
Vienna (APA-ots) –
* Strong support for Austria's first full-fledged,
telemedical service "drd".
* Interim balance: short waiting times, immediate transfers,
especially popular with older patients.
* Drei and Generali continue to cover diagnostic costs in May.
Austria's first telemedical family doctor service "drd"
(doctors recommended by doctors) has been coming since the beginning of April
excellent for patients and participating doctors. After the
For the first five weeks, the drd app ranks with a few thousand downloads
already number 2 in the medical apps in the Google Play Store and number 4
in the Apple App Store. In order to reduce the risk of infection in waiting rooms also in the
May be kept as low as possible, the drd partners Generali
and three the cost of 49 euros per consultation or alternatively 10
Take over euros / month in the subscription model for another month. In order to
is available to all people in Austria until the end of May 2020
free of charge. An internet or cell phone contract at Drei is
not necessary for this, nor an insurance policy with
Generali.
First balance after the first month of telemedicine in Austria.
"Worldwide, the demand for telemedicine is in the corona crisis
increased by up to 670%. Since we are in Austria with "drd"
Pioneering work, there are still no comparative values. Thanks drd
50% to 70% of all general medical consultations are completely without
physical contact possible, "said Dr. Clemens Billek, founder and CEO
from drd. "An initial consultation via the app becomes a matter of course
become our everyday life, "Billek predicts." The focus of the app
is about privacy, trust and ease of use. the goal is
that the 90-year-old grandmother can use our app and
want."
Short waiting times, immediate transfers and recipes.
The new telemedical service was launched in the first five weeks
used since the start in the country and in the city equally and positively
accepted. "Our experience from the first month shows that around
90% of all incoming calls could be handled. Needed
Recipes are sent directly to the app or, if desired
Submitted pharmacy of choice. The waiting time before talking to the
In 95% of the cases, the doctor was under five minutes, "comments Billek.
Zwtl .: General practitioner contact by mobile phone, tablet or computer.
The experienced general practitioners at drd are from Monday to Friday
available from 9 a.m. to 5 p.m. for video communication. App users
recalled as soon as this time for a new patient treatment
Has. Lengthy telephone waiting loops fall for the users of the app
completely gone with it. General practitioners provide medical information
and immediately create a recipe, transfer or if necessary
also a sick report, if this is medically justifiable. doctor
and patient can view documents such as reports, referrals and
Exchange private recipes safely. One suits the patient
encrypted digital health records are available with which they
Your confidential medical documents always on your cell phone
Have reach.
"The digital doctor-patient consultation has been going on since
Corona crisis experienced an enormous response. The need of
Population without medical risk quickly and easily medical
Clarifying questions is great and confirms our initiatives at
Digital Health division ", explains Dr. Martin Sturzlbaum, Chief
Generali Insurance Life / Sick Insurance Officer.
"With drd we contribute to the fact that people in Austria
new telemedical service available at the right time
stands. The great encouragement for us is the incentive in the area
To expand e-health in Austria, "said Rudolf
Schrefl, chief commercial officer of three.
The app is available in the Apple and Google app stores or via
Website [www.drd.at] (http://www.drd.at/) also on the computer
Available.
Photos.
Photo 1: drd consultation with Mag. Dr. Iris Weinberger. Copyright:
drd
Photo 2: drd consultation with Dr. Alexandra Lang-Adolph. Copyright:
drd
Twice: over three.
Hutchison Drei Austria GmbH is a 100% subsidiary
by CK Hutchison Holdings Limited (Hong Kong) and member of 3Group
Europe. Drei achieved sales of 867 million in the business year 2019
Euros and has around 3.9 million customers. As a leader
The company offers telecommunications providers in Austria
Mobile telephony, internet, landline, television and business solutions
from a single source. In addition to the largest shop network of all Austrian
Telecom operator and a comprehensive customer service for private and
Business customers have three with a population coverage of 98
Percent also via the most powerful LTE network in the country. In June
In 2019 Drei launched the first real, connected 5G network
Austria in Linz.
Second: About Generali.
Generali Versicherung is the third largest
Insurance company in Austria and part of the Generali Group.
Generali is one of the largest global insurance groups and
Asset manager. It was founded in 1831 and is in 50 countries
with premium income totaling more than 69.7 billion in 2019
represented. With around 72,000 employees, the 61 million customers
the group has a leading position in Europe and one
growing presence in Asia and Latin America. The goal of the Generali
is to be a lifetime partner for their customers, thanks to a
unsurpassed sales network innovative and individual solutions
offers. It is in Austria, Central and Eastern Europe and Russia
Generali Group about Austria, CEE & Russia Regional Office
(Prague) active in thirteen countries and one of the three largest
Insurers in the region.
Meanwhile: about drd.
drd GmbH is a healthcare start-up that was founded in 2017.
drd – doctors recommended by doctors enabled with the drd service
Center largely digitizes doctor visits. The drd GmbH
is committed to the highest ethical standards. 10% of
Net income from drd will go to charitable projects with medical
Donated background.
You can find pictures of this broadcast in the AOM / original picture service
as well as in the OTS picture archive at http://bild.ots.at
Inquiry note:
Three
Tom Tesch
Press officer
Hutchison Drei Austria GmbH
Tel .: +43 0 660 66033701
Email: [email protected]
Web: www.drei.at/Presse
Generali
Angelika Knap
Press officer
Generali Versicherung AG
Tel .: +43 1 53401 12443
Email: [email protected]
Web: www.generali.at
drd
Dr. Clemens Billek
drd GmbH
Tel .: +43 664 500 88 93
Email: [email protected]
Web: www.drd.at
Digital press kit: http://www.ots.at/pressemappe/317/aom
*** OTS ORIGINAL TEXT PRESS RELEASE UNDER EXCLUSIVE
CONTENT RESPONSIBILITY OF THE OUTSURER – WWW.OTS.AT ***
OTS0102 2020-05-07 / 11:32
Source: www.finanzen.net
Market Wrap: Bitcoin Dips as Stock Markets Close Lower on the Week
May 15, 2020 at 20:57 UTC
Bitcoin's steady price gains over the past few days ended Friday. With the halving in the rearview mirror, cryptocurrency traders could consider the impact of a continued global economic slowdown after new data showed retail sales dropped to record lows and unemployment numbers continue to worsen.
The world's first cryptocurrency is trading below its 10-day and 50-day moving averages, a bearish technical indicator. At press time, BTC was trading down 3.4% over 24 hours at $9,340 00:00 UTC Friday (4 p.m. ET). Bitcoin had experienced steady gains since May 13, yet stumbled in early trading at 02:00 UTC Friday, quickly dropping 5%. Since then, bitcoin clawed back some gains but continues to trend downward.
"Outside events are much more likely to impact bitcoin's price, like a possible crash of the economy" because of COVID-19, said Alessandro Andreotti, an Italian over-the-counter cryptocurrency trader.
Uncertainty still exists in equities amid the coronavirus pandemic, and stock markets have performed poorly this week on the murky economic outlook. Data confirmed that: a drop in retail sales by 16.4% in April, the worst since 1992, and U.S. unemployment claims up over 36 million in the same period.
The S&P 500 U.S. stock index closed down 2.2% for the week, its worst performance since late March. In Europe, the FTSE 100 index of largest publicly traded companies ended trading down for the week 2%. For Asia, the Nikkei 225 of Japan's largest companies ended the week down overall for the first time since April.
However, not all traditional assets are performing poorly. "Gold and silver are looking strong," said Rupert Douglas, head of institutional sales at crypto asset manager Koine. Gold is up 2.8% for the week.
What cryptocurrency will become the main one in a year?
"I think bitcoin will be strong, too," Douglas added. While losing some steam Friday, there is confidence among stakeholders bitcoin can turn things around and its price rise steadily.
One trader points to less leverage in the derivatives market as a sign of that. "The number of open leveraged positions are down between 25%-50% across major exchanges since March," said Nicholas Pelecanos, head of trading at crypto fund NEM Ventures.
On Seychelles-based derivatives exchange BitMEX, open interest hit as high as $1.1 billion back on February 9. Since March 12's bitcoin price crash caused $700 million in automatic liquidations on BitMEX, daily open interest has dropped significantly. On Friday it was at $596 million.
To be sure, it appears derivatives traders have less of an appetite for leverage positions specifically on BitMEX, where directional bets can be levered up to 100 times collateral.
"This gives us a good indication that if a sell-off begins to materialize, it will be of smaller magnitude than what we saw in March," Pelecanos added.
The $10,000 level is a key price range to pique the interest of traders wanting to hit the buy button, according to Katie Stockton, an analyst at Fairfield Strategies. "A breakout above $10,000 level would likely give way to improved short-term momentum," Stockton noted.
Other markets
Losers in 24-hour trading include bitcoin sv (BSV) in the red 4%, iota (IOTA) lower by 3.7% and zcash (ZEC) slipping 3.5%. Ethereum classic (ETC) was the lone winner, up 3.5%. All price changes were as of 20:00 UTC (4:00 p.m. ET) Friday.
Oil was trading rose Friday by 5.8%, ending the week up 20% because crude supply adjustments have been positive news. "As major oil-producing countries have inherited the promise to reduce production, the International Energy Agency predicts that the tight supply of crude oil in the second half of this year will support oil prices," said Nemo Qin, senior analyst for multi-asset brokerage eToro.
U.S. Treasury bonds were mixed Friday. Yields, which move in the opposite direction as price, were up most on the 10-year, in the green 3%.
Source: www.coindesk.com
Author: Daniel Cawrey
Visa likely to launch digital currency with Ethereum blockchain
Visa continues to unleash its love for crypto by filing a patent to create a stablecoin on Ethereum blockchain.
The stablecoin will be pegged to the US dollar but other central bank currencies could also be supported.
Visa has reportedly filed a patent application that will see it develop a digital currency possibly using the Ethereum blockchain. The American company that has presence across the world filed the patent with the United States and Trademark office.
As per the record of the filing, the application was made on February 14. However, it had been filed in November 2018. The application seeks a patent for a digital currency that would execute on a blockchain. Interestingly, the digital currency would be under the control of a central entity computer.
The application mentioned Ethereum as the blockchain that could be used to run the digital currency. In detail, the project will have two records: The first record would show "the digital currency for an amount associated with the denomination has been created for a public key associated with a digital wallet". The second record refers to the "removal of the physical currency from circulation in a fiat currency system." In order to ensure that the stablecoin value is stabilized:
"….every time a dollar worth of digital fiat currency is generated, the central entity ensures that a corresponding physical dollar bill is removed from circulation, in order to regulate the value of the digital fiat currency."
Although the application mentions the US dollar as the currency that will be used in the project, another article by Forbes says that the same mechanism could be applied to other sovereign currencies such as the euro and the pound.
Also read: Ethereum Price Analysis: ETH/USD flat out at $200 after rejection from 100 SMA
Source: www.fxstreet.com
JPMorgan's Gemini, Coinbase play is a crypto industry 'roadmap,' analyst says
JPMorgan Chase's decision to extend banking services to two bitcoin exchanges could pave the way for other cryptocurrency firms to secure their own banking partners, a Capco analyst told Banking Dive.
The nation's largest bank approved accounts for Coinbase and Gemini last month, The Wall Street Journal reported this week, and transaction processing is just beginning, sources told the publication.
"What we are seeing right now with Gemini and Coinbase is a roadmap on how to partner and succeed with the mainstream financial services industry," Robert Norris, a managing principal at consultancy firm Capco, told Banking Dive.
It's a surprising development for JPMorgan, whose CEO has been known to disparage bitcoin in the past.
During the Delivering Alpha conference in 2017, the bank's chief executive, Jamie Dimon, called bitcoin "a fraud" and said he would fire "in a second" anyone at JPMorgan found to be trading in bitcoin.
"It's not a real thing, eventually it will be closed," Dimon said.
The bank, however, has invested in blockchain technology, upon which bitcoin is built. JPMorgan last year created its own U.S.dollar-backed token, JPM Coin, to speed up payments. The bank plans to use its blockchain unit Quorum to issue JPM Coin to settle interbank transfers.
Whether or not Dimon has changed his stance on bitcoin, the decision to bank two bitcoin exchanges is a solid play for JPMorgan Chase, which is often seen as an innovator and industry leader among its peers, Norris said.
"JPMorgan is looking at this as a growing market," said Norris, who added that about 25 million people in the U.S. own some form of cryptocurrency. "This does not mean that JPMorgan is going all out on crypto. This is a commercial decision. And I think this recognizes that they are fast becoming established businesses, and the regulatory risk has been vastly reduced over a period of time."
Although concerns over fraud and money laundering have made banks hesitant to link up with crypto firms, the gains Gemini and Coinbase have made on the regulatory front could signal those risks are diminishing.
"We've seen both firms adopt a proactive regulatory approach, and we're starting to see the benefits of that come to the surface right now," Norris said.
Gemini obtained a trust charter from New York's Department of Financial Services (NYDFS) in 2015, and Coinbase is registered as a money services business with the Financial Crimes Enforcement Network (FinCEN).
Both exchanges have gone through the rigors to operate under NYDFS's BitLicense framework and are licensed money transmitters in multiple states.
A JPMorgan spokesperson declined a Banking Dive request to comment on the Journal's report, but said the bank is supportive of cryptocurrencies as long as they are properly controlled and regulated.
With JPMorgan now reportedly serving the space, other banks could see this as the right time to follow suit, Norris said.
"It's a major signal of credibility to the [crypto] industry," he said. "Other banks are going to be looking at this very carefully."
JPMorgan's partnerships with Gemini and Coinbase position the bank as a strategic partner in the cryptocurrency space and could lead to further opportunities as a banking provider from an initial price offering or business growth perspective, Norris said.
Opportunities aside, there is still reputational risk that comes with taking on clients in the cryptocurrency space, he said.
"The [know-your-customer] and [anti-money laundering] procedures that JPMorgan would have gone through to accept these clients, they would have looked at those very rigorously, and they are making sure they have the ongoing monitoring procedures in place to successfully support their regulatory obligations to the regulators, as well," Norris said.
JPMorgan likely will face questions from regulators because of the nature of the new clients, Norris said. "I'm sure it will be a topic of discussion," he said.
Source: www.bankingdive.com
Author: Author
Reddit Launching a Cryptocurrency to Reward Users for Engagement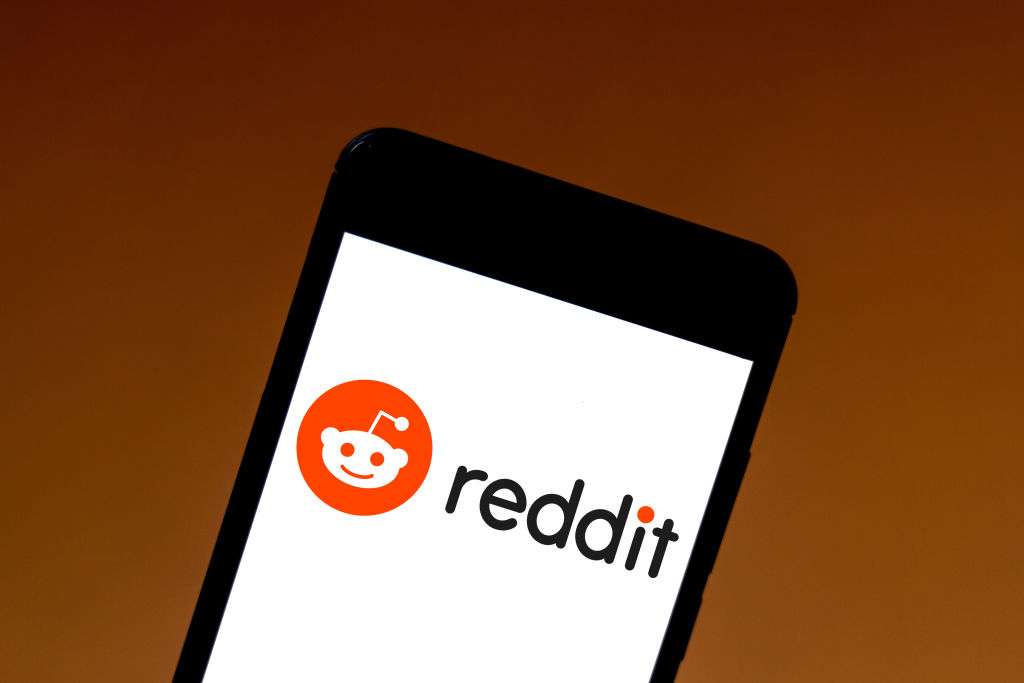 Photographer: Rafael Henrique/SOPA Images/LightRocket via Getty Images
Photographer: Rafael Henrique/SOPA Images/LightRocket via Getty Images
Reddit Inc., the often controversial website and discussion platform that is a favorite of many cryptocurrency enthusiasts, is launching its own digital token.
Through the summer, users of two Reddit subgroups familiar with digital coins, including the 1 million-member r/CryptoCurrency, will be able to earn tokens for things like posting a comment. The currency can be used to buy exclusive badges, to use animated emojis and to reply to Reddit comments using gifs.
Reddit's effort is different from in-game cash or rewards for video gamers that are now available, in that the site is creating an actual cryptocurrency running on the Ethereum network.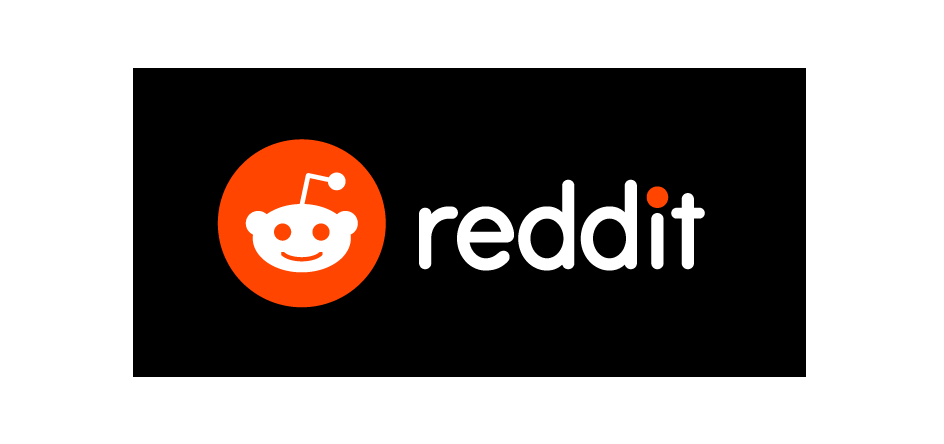 In jumping into crypto, Reddit, which has more than 430 million monthly active users, is seeking to pull ahead of Facebook Inc. and Telegram Messenger LLP. Following clashes with regulators and courts, Telegram scrapped plans to issue a token for use on its network. Facebook, which created a coalition of organizations to develop a token for use on the social network, is pressing ahead, but its Libra coins may not see the light of day for months.
One "possibility is the plan is to introduce the currency and get people used to it, and then gradually build it into a valuable general exchange currency," said Aaron Brown, a crypto investor who writes for Bloomberg Prophets. The tokens — dubbed Community Points — could be used for purchases of goods, content and subscriptions on the site — and beyond. They could also be traded.
Much still needs to be done for that to happen, though. Crypto exchanges would have to list the token, named differently by each Reddit subgroup. Users can set up a digital wallet for the points using an iPhone or Android Reddit mobile app.
Reddit, which is majority owned by Advanced Publications Inc., says the cryptocurrency is just a test. The other subreddit running the test is FortNiteBR, for people playing Fortnite: Battle Royale. The online gamers are already familiar with the token-like concept called V-Bucks, which they can purchase or earn within the game.
"We continuously run experiments to explore features that engage our users and communities," a spokesperson for San Francisco-based Reddit said in a statement. "With Community Points, we're working exclusively with two communities to test this feature and gather feedback from our users." Fortnite maker Epic is not associated with the Reddit effort.
Analysts who follow crypto do have some worries about the effort. Awards of Community Points will be correlated to "karma" that Reddit users earn from others for, say, posting a smart comment. Reddit will have to be vigilant to make sure the system is not gamed, said Will Price, a data scientist at researcher Flipside Crypto. Reddit is also giving itself 20% of the tokens being distributed, and users may not think it's a fair trade, he said.
"That being said, if all goes well, this could be the first step towards a more engaged and invested Reddit community, raising the bar for quality content creation and curation," Price said.
— With assistance by Vildana Hajric
Source: www.bloomberg.com
Author: By
Olga Kharif
Previous
Next