Australian Police Nab Woman for Illegally Exchanging $3M in Bitcoin
The Australian police have arrested and charged a 52-year old woman for illegally exchanging cash for digital currencies, involving millions of dollars.
Reported by the 9News Australia, the detectives of the New South Wales State Police arrested the woman from a shopping center in Sydney on Thursday and seized AUD60,000 (around $38,736) in cash and 3.8 Bitcoin.
The Most Diverse Audience to Date at FMLS 2020 – Where Finance Meets Innovation
According to the police, the woman is a part of a crime syndicate profiteering from the unlawful exchange of digital currencies.
The police department initiated the investigation against such online money laundering activities using cryptocurrencies that were initiated in November 2018, with the establishment of a new investigation squad by the police department.
"It will be alleged as part of this investigation that the cryptocurrency wallet used by the individuals involved has transacted since 2017 over 326 Bitcoin," Detective Superintendent Matthew Craft, Cybercrime Squad Commander, said in an official statement.
HYCM's Giles Coghlan Unveils What 2020 Holds For MarketsGo to article >>
"That equates to over $5 million (US$3.2 million) in today's money. This is a significant quantity of Bitcoin for somebody who is not a registered digital currency exchange."
The woman has been charged with three counts of intentionally dealing with proceeds of crime and also for the violation of the country's laws regarding the exchange of crypto and fiat.
The police seized another AUD18,000 (around $11,567) in Bitcoins after conducting search operations at a home in Sydney.
"This particular investigation is believed to be an Australian first where unregistered cryptocurrency exchanges who operate have been identified and in this case prosecution commence," he added.
The Australian police department is also looking to make more arrests for such crimes.
Earlier this year, the European authorities nabbed ten Israeli citizens in connection to a $6.6 million fraudulent cryptocurrency scheme.
Source: www.financemagnates.com
Author: Arnab Shome
Crypto and the FATF Travel Rule: FinCEN Suggests Challenges in Governance, Not Technology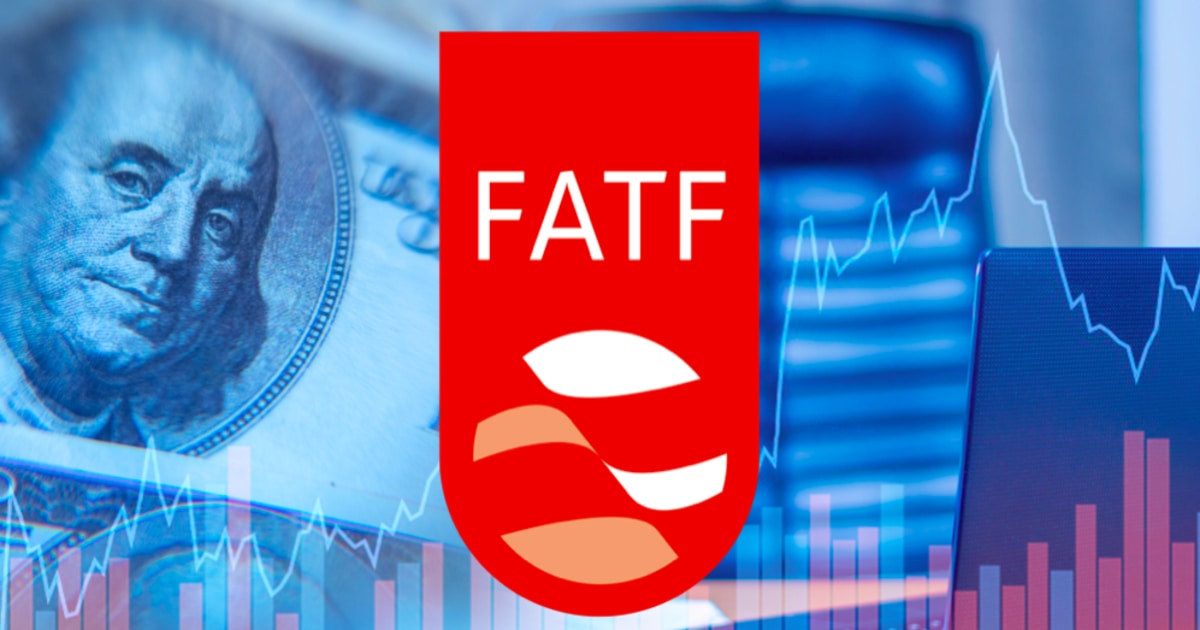 The Financial Action Task Force (FATF) Travel Rule has been in the center of attention lately, which concerns crypto transactions above a certain amount must be accompanied by identifying information.
The rule is an update to the existing FATF Recommendation 16, regarding cross-border and domestic wire transfers, and is intended to address the anti-money laundering (AML) and counter-terrorist financing (CFT) challenges as crypto adoption increases. The FATF Travel Rule could mean implications for virtual asset service providers (VASPs), including cryptocurrency exchanges, wallet providers, and custodians.
Financial institutions in the FATF member states are recommended to implement the new regulations by June 2020, a year after it was adopted by the FATF in June 2019.
The FATF has started observing digital assets in 2014, and defining certain terms has always been a challenge for the task force. As Amy Davine Kim, the Chief Policy Officer at the Chamber of Digital Commerce explained at Consensus: Distributed explained, there are still ongoing concerns regarding cybersecurity and privacy concerns over the travel rule.
Since the COVID-19 pandemic emerged, the Financial Crimes Enforcement Network (FinCEN) has published advisories on March 16 and April 3, to warn financial institutions to stay alert for malicious fraudulent transactions, and AML operations during the COVID-19 pandemic. This was due to the increase in these types of cases, as bad actors have leveraged the pandemic for theft and money laundering activities.
The FinCEN has taken a technology-neutral approach so far, as the network has seen the most challenges relating to governance and processes, rather than technology.
Kenneth Blanco, Director of the FinCEN stated, "the FinCEN also plans to publish multiple advisories highlighting common typologies used in pervasive fraud, theft, and money laundering activities related to the pandemic to better help the financial sector to better protect, and report this activity."
Blanco also added that the FinCEN has observed that cybercriminals predominantly launder their proceeds and purchase the tools to conduct malicious activities via virtual currency. He said, "During this time of crisis where our people are more at risk or more vulnerable than ever, we, all of us, have a duty and responsibility to use our abilities, tools, and talents to protect others and ensure the stability of this ecosystem that we are creating and it depends on trust."
Blanco concluded,
"We encourage the virtual currency sector to continue collaborative efforts to develop and implement these solutions and to keep FinCEN apprised their progress, including to participate in FinCEN's innovation hours program."
Coinbase recently revealed that the company has become a banking client of JP Morgan's, impacting the future outlook of cryptocurrency exchanges and banking relationships.
Regarding the news, Jeff Horowitz, the Chief Compliance Officer at Coinbase said the company is focusing on analytics and transaction monitoring systems as banks will want to see these features in the crypto ecosystem. While he is pleased to see JP Morgan and other banks getting into the space, he said he hopes to see solutions for lower barriers to entry, as well as the solutions to comply with the travel rule do not come from a money-making perspective.
He further suggested that a "regulated" VASP has not been defined globally, and the industry must work to decide a framework regionally, then work on going global.
Adam White, Chief Operating Officer at Bakkt said, "We're going to see a bifurcation in the crypto space, we're going to see white crypto, and we're going to see grey crypto, and the different forms of crypto will most likely trade for different prices. Offshore unregulated exchanges that aren't complying with the travel rule, their assets will be traded at different prices."
Source: blockchain.news
Author: Sarah Tran
Coronavirus pandemic |Business booms for crypto-exchanges as economy takes a beating
Crypto exchanges are back in business, as more investors find refuge in virtual currencies with share markets and traditional assets taking a beating over worries about the health of the economy battered by the coronavirus outbreak.
Not only are the old exchanges, which were lying low after the Reserve Bank of India in April 2018 virtually banned trading in cryptocurrency, seeing a huge rise in the business, new ones are also coming up to cash in on the increased interest. The RBI ban was struck down by the Supreme Court on March 4, 2020.
"The pandemic has caused many people to hedge their investments by buying into crypto. Since it is online, there is much lesser risk of the pandemic affecting this," said Nischal Shetty, co-founder of crypto exchange WazirX. "Further people have time now and they are finding newer ways of investing and learning about this as an alternate asset class."
The crypto rush
Payment gateway companies are also looking for integration with these exchanges, hoping to drive volumes as people will be buying cryptocurrency with the Indian rupee.
Exchanges are looking for payment gateways to offer settlements via net banking, wallets, cards and other digital payment modes. This will make exchange between crypto and government denominated currencies smooth and allow new users to join in.
Bitcoin is the most well-known cryptocurrency, while trading happens in coins such as Etherium, Zilica and others.
While few of the larger banks are still treading with caution, some have opened up to do business with these exchanges, industry insiders told Moneycontrol.
A banker even said that after the Supreme Court decision, it would be illegal not to work with these platforms.
"Few banks are waiting to hear from the central bank. If they are open to us working with these platforms we are ready to do business with them. Till date the RBI has not said anything," a banker with a private sector lender said on condition of anonymity.
What future awaits cryptocurrencies?
ALSO READ: Cryptocurrency exchanges write to RBI to seek clarity on status, GST
WazirX, acquired by global crypto-exchange platform Binance in 2019, said its volumes shot up 400 percent after the Supreme Court order and by another 200 percent in April. There has been a three-time jump in new users.
Bengaluru-based Unocoin claimed a ten-fold increase in the volume of trading since the top court order. The numbers doubled between April and May, coinciding with the lockdown and the tanking of the share market.
"Around 1,000 new users are signing up on our platform every day, they are trading in multiple cryptocurrencies like bitcoins, Ether, Ripple, etc," Unocoin founder Sathvik Vishwanath said.
Even CoinDCX, which started in 2018 and is backed by Polychain Capital and Bain Capital Ventures, claims a daily trading volume of a billion dollars.
As per industry estimates, more than 5,000 new users are signing up for trading daily and volumes have gone beyond a few crores.
Bitcoin is trading at above $9,600 against the dollar. It had crashed to $4,000 in March because of the outbreak but recovered quickly.
In the heydays of the bitcoin rally through 2017-18, daily trading volumes of exchanges in India were close to a few hundred crores.
Three main reasons are driving the rally currently, WazirX's Shetty said. First was the Supreme Court order, second, the "halving incident" and third, the fall of the other asset classes.
While gold has remained steady, real estate and equities have fallen drastically, causing many people to try their luck in this new asset class.
"Halving" is an event that happens roughly every four years when the supply of bitcoins, also the most volatile of the currencies, is halved, which sends prices soaring. The latest happened on April 11 this year.
Another Bengaluru-based exchange, driven by few individual crypto enthusiasts, is set to go live. Bitpolo wants to make the most of crypto-rush and open up trading in the Indian rupee, allow instant deposit and withdrawal of funds in rupees.
Follow our LIVE blog for the latest updates on the COVID-19 pandemic
The flip side
While interest is going up and banks are also opening up to these entities, many questions remain.
The RBI has not said anything clearly to banks regarding crypto exchanges following the Supreme Court order.
Even the government, which has its hands full in dealing with the viral outbreak, has not moved much on crypto regulations.
"At a time when their other lines of business are falling and their assets are under stress, banks are looking for opportunities since they see us an emerging business, even JP Morgan is understood to be onboarding exchanges in the United States," said Shetty of WazirX.
But the purists question the viability of a system, which is technically outside the purview of the government as well as the central bank.
No matter how much banks say that KYC is being done and they will ensure that nothing illegal happens, how can they control what consumers are doing with bitcoins, said a lawyer who tracks this space. He did not want to be quoted since he works with few platforms and banks.
Bitcoins are infamous for being used to buy contraband, arms and even pay ransoms.
After the Supreme Court judgment, crypto-currency platforms can operate since there was no law prohibiting the same, said Dipti Lavya Swain, a fintech lawyer and partner, HSA Advocates.
"Last year, the government had shown inclination to ban operation of cryptocurrencies through a draft bill but there may be a shift after this year's Supreme Court judgment. The government may instead look at regulating it but there are several nuances which will need to be examined," Swain said.
The draft bill says the government will not allow private individuals to mine, hold, sell, trade, or issue cryptos. If allowed, it will take away economic control from the central bank and the ministry.
But at the same time, there is global scrutiny of what the government is doing, since the digital currency is seen as the future and some countries are already working towards that.
The government's next move will be keenly watched, until then exchanges will continue to enjoy their second coming and crypto traders some good business.
Moneycontrol Ready Reckoner
Now that payment deadlines have been relaxed due to COVID-19, the Moneycontrol Ready Reckoner will help keep your date with insurance premiums, tax-saving investments and EMIs, among others.
Moneycontrol Virtual Summit presents 'The Future of Indian Industry', powered by Salesforce
Register Now! and watch industry stalwarts forecast how India Inc will shape up in post COVID-19 world
Date: May 19
Source: www.moneycontrol.com
Previous
Next