Ethereum 2.0 Phase 0 is 'On track' With 0 Deadlines
A recent mistake by Vitalik Buterin, co-founder of Ethereum (ETH), confirmed that Phase 0 of Ethereum's next version, Ethereum 2.0 (ETH 2.0) will not launch this July, but it might happen in Q3.
OK I definitely should have heard July in the question, it was my mistake.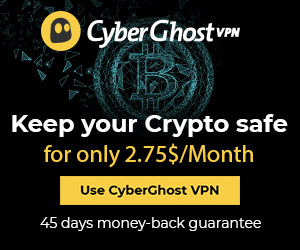 His clarification follows the comments by software engineering Marco Levarato who argued that Buterin's made wrong predictions before, and that July is not a possible deadline, as not even an official multiclient testnet has been launched yet, which itself would need to run at least two months smoothly – similar to what Buterin himself said earlier. ETH 2.0 testnet coordinator Afri Schoedon agreed with Levarto, adding "the final spec is not implemented in any client and we didn't launch a coordinated testnet yet."
Among the commenters, some were suggesting that Buterin must've seen the talks of Serenity coming in May, asking why he made no corrections.
Much of what was coming out about the launch from Ethereum's side was pointing to this year, and the second part of this year specifically. In October 2019, Buterin said Phase 0 was months away. In December, Ethereum researcher Justin Drake suggested the fifth anniversary of Ethereum in July 2020 as the launch date, though many disagreed with this suggestion. In January this year, Andrew Keys, a managing partner at investment firm Darma Capital and one of the first employees at Ethereum application developer ConsenSys, said that the roadmap to Serenity is "in full effect," and that "2020 will see Ethereum move stridently beyond Phase 0 of Ethereum 2.0, onto Phase 1 and the launch of shard chains."
In an AMA (ask me anything) session in February, the ETH 2.0 team agreed that Phase 0 is coming in 2020, providing a list of accomplishments. They did say at the time that the launch is being pushed back as changes had to be made to Phase 0 specs to accommodate Phase 1's new direction, but also that there are many unknowns still waiting. And just recently, coders from Prysm and Lighthouse released the Schlesi, a multi-client testnet for ETH 2.0, which many saw as a major step towards Phase 0, though the official testnet is yet to come.
In Phase 0, the "Beacon Chain" should be implemented. It stores and manages the registry of validators, and will implement the Proof of Stake (PoS) consensus mechanism for Ethereum 2.0. The original Ethereum Proof of Work chain will continue to run alongside the new Ethereum PoS chain, ensuring there is no break in data continuity, according to major Ethereum-focused blockchain company ConsenSys.
At pixel time (10:24 UTC), ETH trades at USD 191 and is unchanged in a day. The price is down by 8% in a week, trimming its monthly gains to 25%. ETH dropped by 8% in a year.
Source: cryptonews.com
Author: By Sead Fadilpašić
APA – N A C H R I C H T E N Ü B E R B L I C K | 07.05.20
Dornauer brings U-committee to Ischgl into play
Only eight percent feel very threatened by Corona
Kurz's second coronavirus video conference with counterparts
Over 600 corona deaths in Brazil within 24 hours
United Nations triples need for Corona aid
Banksy portrays nurse as a superhero
Return of the German Bundesliga on May 15th
(Conclusion) tpo
Source: www.finanzen.at
Stellar Lumens aims to be the basis for the digital dollar
The CEO of the Stellar Development Foundation, Denelle Dixon, has criticized the lack of innovation in the traditional financial system and suggested the Stellar Lumens blockchain as a basis for the digital dollar.
While governments and institutions are seeking new ways to issue money, caused by the COVID-19 pandemic crisis, Dixon emphasized that the Stellar network was designed to launch digital money such as a CBDC.
Denelle Dixon, the CEO of Stellar Development Foundation (SDF) spoke at the Consensus Distributed event about the current financial crisis. Dixon criticized that there is little innovation in the financial system and that it is vulnerable due the lack of innovation:
The existing financial infrastructure is outdated, operating on models that have been unchanged for decades. In the context of this pandemic, just look at how many people have waited weeks for paper stimulus checks.
As reported by CNF, in several countries such as the United States and Canada, the governments have decided to send a direct subsidy to its citizens. However, the measure was delayed while the most appropriate way to implement it was being discussed. In this regard, Dixon proposed that the Stellar Lumens network as the most appropriate platform for issuing a digital dollar and any digital coin issued by a central bank:
CBDCs was exactly the type of digital money Stellar was designed for, connecting today's real-world financial infrastructure with the digital blockchain world.
The outcome of the crisis and the potential changes that the COVID-19 pandemic could bring to the world might also be an opportunity for the blockchain sector. However, there is a possibility of increased regulation against projects like Stellar Lumens, as has happened with Facebook's Libra. In this regard, Dixon said:
The network layer is very much like the internet, it shouldn't be regulated. Stellar itself is the layer that everyone can build on top of, so I don't see regulation with respect to that.
What future awaits cryptocurrencies?
On the other hand, Stellar co-founder Jed McCaleb said that although the Stellar Network was designed to be the basis for a CBDC, this possibility is still a long way off. Nevertheless, McCaleb revealed that the SDF has maintained contact with governments to explore this possibility:
We've talked to a few governments around the world about CBDCs. I still think it's pretty early for that and especially early for them to issue these things on a public chain, most (governments) when they get into the nuts and bolts of it they want to control it. So, I still think the whole CBDC story is far away.
However, Stellar Lumens is not the only platform that has been proposed to issue a CBDC, like the digital dollar. The blockchain Hyperledger consortium and its eThaler project are another viable option as reported by CNF. The eThaler project is designed to allow a central bank to issue a digital currency on the Ethereum blockchain. However, as Stellar's co-founder stated, the issuance of a CBDC on a public network remains a very distant possibility.
Source: www.crypto-news-flash.com
Author: Reynaldo
More Than $220M in Bitcoin Withdrawn from Crypto Exchanges Since the Halving
In mid-April, news.Bitcoin.com reported on a great number of BTC withdrawn from cryptocurrency trading platforms and after the third BTC halving, the trend has picked up once again. Data from Glassnode's Bitcoin Exchange Net-Flow statistics show that close to 24,000 BTC has been withdrawn since May 11. Additionally, statistics from Bituniverse's exchange reserve data indicate the same, but withdrawals are only affecting certain exchanges.
Just recently, the BTC blockchain experienced its reward halving and a number of observers are monitoring the network's health. The price has slowly risen higher, and the overall hashrate lost a touch of hashpower, but nothing drastic like some skeptics predicted. It should also be noted that the tether (USDT) market briefly eclipsed XRP's on May 12, and the overall supply of stablecoins has crossed a $10 billion valuation. USDT markets show that the market valuation of the stablecoin tether is $5.74 billion, or more than half the valuation of all the stablecoins in existence. After the bitcoin (BTC) halving on May 11, a number of users moved close to 24,000 BTC ($222 million) from centralized trading platforms, according to Glassnode's Bitcoin Exchange Net-Flow statistics.
In mid-April news.Bitcoin.com leveraged Glassnode's data, statistics from Chain.info, and Bituniverse BTC reserve counts as well. That data shows that most of the movement came from specific exchanges and not the top dog. For instance, Coinbase still has the most reserves in BTC, and reserves have remained roughly the same. Huobi saw about 20K BTC leave since April 12. Bitfinex and Bitmex have seen some decent amounts of bitcoin withdrawn since then as well. Bitfinex had around 205K BTC in reserves in mid-April and today there's only 134K today. Bitmex had around 228K BTC and on March 13, 2020 reserve data now shows 214K BTC. Bitstamp had 66K BTC on April 12, 2020, but today it has a touch more, holding 71K BTC according to Bituniverse data.
Of course, this has caused a number of larger exchanges, by order of reserve count, to move positions. Bitmex and Bitfinex have dropped down a number of notches since January 1, 2020. The top five cryptocurrency trading platforms today, after the third BTC halving, include Coinbase, Huobi, Binance, Okex, and Bitfinex. Glassnode's statistics show $200 million leaving some of the top cryptocurrency exchanges after May 11, but a lot more BTC has been withdrawn since mid-April. On Wednesday, Glassnode also tweeted that the Bitcoin Exchange Net-Flow subsided a hair, prior to the halving and following the event as well. Glassnode wrote:
In the hours before and after Bitcoin's halving, exchange net flow decreased significantly. So far, the event has had no impact on 2020's trend of investors withdrawing BTC from exchanges.
The millions moved off of exchanges since mid-April have been far larger than the Proof-of-Keys day initiated by Trace Mayer, which really didn't amount to much of anything. Additionally, just like within the mining industry, exchanges are seeing a massive power shift, and those who were once mega-exchanges are being replaced by newcomers. Coinbase, however, has maintained its #1 spot for a long time and still holds 1 million BTC in reserves, according to Bituniverse and Chain.info data.
What do you think about all the BTC withdrawn from exchanges? Let us know in the comments below.
Bitcoin, bitcoin halving, BitFinex, BitMex, BitStamp, Bituniverse, BTC, BTC Reserves, Chain.info, Coinbase, Cryptocurrency, data, Exchanges, glassnode, Kraken, reserves, Tether, USDT
Disclaimer: This article is for informational purposes only. It is not a direct offer or solicitation of an offer to buy or sell, or a recommendation or endorsement of any products, services, or companies. Bitcoin.com does not provide investment, tax, legal, or accounting advice. Neither the company nor the author is responsible, directly or indirectly, for any damage or loss caused or alleged to be caused by or in connection with the use of or reliance on any content, goods or services mentioned in this article.
Read disclaimer
Source: news.bitcoin.com
Author: Exchanges by Jamie Redman
Previous
Next