Bitcoin Rises After Eagerly Awaited 'Halving'
Bitcoin rose Wednesday after undergoing an eagerly awaited adjustment that occurs every few years to limit the amount of the virtual currency on the market, building on a recent coronavirus-driven rally.
So-called "halving" takes place every four years and is when the reward received by "miners", whose computer processors enable the running of the world's most popular virtual currency, is reduced.
Bitcoin is up about 25 percent this year, with investors viewing it as a hedge against inflation expected to be triggered by central banks easing monetary policy to cushion economies from the virus outbreak.
"The Bitcoin 'halving' in effect makes generating new Bitcoins twice as difficult," Jeffrey Halley, senior market analyst from OANDA, told AFP.
"That will be supportive of prices."
Wednesday's rise also tracked a broader shift from stocks into other assets, after a top US scientist warned that ending lockdowns too quickly could trigger uncontrollable new coronavirus outbreak.
"Halving" is also expected to hit the profitability of mining bitcoin as more work will be needed to achieve the same reward — but analysts say this could be offset if the unit's value rises.
Bitcoin, which is notoriously volatile and reached almost $20,000 in 2017 before slumping heavily, has no legal exchange rate, no central bank backing it and is traded on specialist platforms.
It was created in 2008 by a person or group writing under the pseudonym Satoshi Nakamoto as a peer-to-peer decentralised electronic cash system.
It started as the preserve of computer nerds and financial experts but has gained a following among a broader group seeking alternatives to traditional investments, while it has been used to pay for items from a pint in a London pub to a manicure.
This week's "halving", which basically involves the halving of the reward from bitcoin mining, was the third time it had occurred. It took place for the first time in November 2012, and the second in July 2016.
The reward was originally set at 50 bitcoins but it was subsequently reduced to 12.5 and is now thought to have been reduced to around just 6.25. The amount has been trimmed over time in order to implement an overall global limit of 21 million bitcoins.
Given its turbulent history, analysts remain sceptical about Bitcoin's future prospects.
"I think the gains are limited over the long term — as we've seen in the past, this is a quasi-asset that tends to go on a random walk," said Stephen Innes, chief global market strategist from AxiCorp.
sr/je
Source: www.barrons.com
Author: AFP – Agence France Presse
The Crypto Daily – Movers and Shakers -13/05/20
Bitcoin rallied by 3.00% on Tuesday. Reversing a 1.90% loss from Monday, Bitcoin ended the day at $8,811.4.
A bullish morning saw Bitcoin rally from an early intraday low $8,526.4 to a late afternoon intraday high $8,968.0.
Falling short of the first major resistance level at $9,064.73, Bitcoin fell back to sub-$8,800 levels before finding late support.
Steering well clear of the first major support level at $8,122.73, Bitcoin wrapped up the day at $8,800 levels.
The near-term bearish trend, formed at late June 2019's swing hi $13,764.0, remained firmly intact, reaffirmed by the March swing lo $4,000.
For the bulls, Bitcoin would need to break out from $10,000 levels to form a near-term bullish trend.
Across the rest of the majors, it was a mixed day on Tuesday.
Bitcoin Cash ABC and Bitcoin Cash SV slid by 1.40% and by 1.17% respectively to buck the trend.
It was a bullish day for the rest of the majors, however.
Stellar's Lumen surged by 12.16% to lead the way, with Cardano's ADA (+5.52%) a distant 2nd.
Binance Coin (+4.77%), Monero's XMR (+3.42%), Tezos (+3.47%), and Tron's TRX (+3.23%) also found strong support.
EOS (+1.60%), Ethereum (+2.24%), Litecoin (+1.83%), and Ripple's XRP (+2.47%) trailed the front runners.
Through the start of the week, the crypto total market cap rose to a Monday high $245.2bn before sliding to a low $229.41bn. The market recovery on Tuesday led to a move back through to $244bn levels before easing back. At the time of writing, the total market cap stood at $242.50bn.
Bitcoin's dominance visited sub-67% levels before rising to a Monday high 67.78%. At the time of writing, Bitcoin's dominance stood at 67.2%.
24-hour trading volumes rose to an early Monday high $206.86bn before easing back to sub-$140bn levels. At the time of writing, 24-hr volumes stood at $136.45bn.
At the time of writing, Bitcoin was up by 0.71% to $8,874.4. A bullish start to the day saw Bitcoin rise from an early morning low $8,799.5 to a high $8,898.6.
Bitcoin left the major support and resistance levels untested early on.
Elsewhere, it was a mixed bag for the majors.
Monero's XMR and Bitcoin Cash SV led the way early on, with gains of 0.55% and 0.52% respectively. EOS also found early support (+0.26%).
It was a bearish start for the rest, however, with Bitcoin Cash ABC down by 0.80% to lead the way down.
Bitcoin would need to break back through to $8,900 levels to bring the first major resistance level at $9,010.80 into play.
Support from the broader market would be needed, however, for Bitcoin to break out from Tuesday's high $8,968.0.
Barring a broad-based crypto rally, the first major resistance level would likely pin Bitcoin back on the day.
In the event of rebound, the second major resistance level at $9,210.20 would likely limit any upside on the day.
Failure to break back through to $8,900 levels would likely see Bitcoin fall back into the red.
A fall through to sub-$8,770 levels would bring the first major support level at $8,569.20 into play.
In the event of another extended sell-off, Bitcoin should steer clear of sub-$8,000 levels. The second major support level at $8,327.0 should limit any downside.
Source: www.fxempire.com
Author: Bob Mason18 hours ago (May 13, 2020 12:30 AM GMT)
Bitcoin Exceeds $8,900
Bitcoin has started the day with a positive dynamic. At press time, the largest cryptocurrency by market cap is trading at $8,897.02 (+2.17%), according to CoinMarketCap.

Chart of the USD/BTC trading pair from EXANTE
For its part, Ethereum has grown to $190.32 (+0.86%), while XRP has jumped by 0.9% and is now trading at $0.197.
FxPro's team of analysts say:
"Bitcoin has grown by 2% over the past 24 hours to $8,900. Even though bulls are trying to push the crypto up to $9,000, the current growth coincides with a drop in trading volumes, which have decreased by 28% over the last day.
The greed and fear index has risen by several points, remaining in the 'fear' area, while the RSI index remains in neutral territory. Technical indices do not show any clear signals that could suggest new growth.
This could be considered as a reaction from investors to the BTC halving. Market participants are following the actions of miners. In this sense there is no need to worry, as the crypto's hashrate does not seem to have experienced any significant change. Miners have probably been preparing for the halving and have managed to build up some support that will allow them to keep mining for a long period of time."
According to CoinMarketCap's ranking, 8 currencies on the top 10 are in green.
As for the market cap of all currencies listed in CoinMarketCap, it stays at $243,319,079,519.
What future awaits cryptocurrencies?
Subscribe to our Telegram channel to stay up to date on the latest crypto and blockchain news.
Source: ihodl.com
Author: José Rodríguez
"Buy Bitcoin," Another Billionaire VC Tells Investors Looking to Escape Massive Deflation
Bitcoin is a hedge in a deflationary cycle, said billionaire venture capitalist Chamath Palihapitiya in a Tuesday morning interview with CNBC.
The Virgin Galactic chairman and Social Capital CEO commended the cryptocurrency for its lack of correlation with traditional markets.
He further cited Paul Tudor Jones, a billionaire hedge fund manager, for taking a similar safe-haven call regarding Bitcoin.
'Buy Bitcoin' is emerging as the mantra against the ongoing global financial crisis.
The latest to join the cryptocurrency bandwagon is Chamath Palihapitiya, a billionaire venture capitalist with a history of investments in startups that Google and Microsoft would later acquire. The Social Capital CEO was appearing on a CNBC daily to speak about the vast disconnect between a suffering economy and a cheering stock and bond market.
"We have completely divorced the economy from the stock and the bond markets," Social Capital CEO Chamath Palihapitiya says. "The Fed has been the principal agent of that obfuscation." https://t.co/5jHjdz1V1L pic.twitter.com/Mq9uztM0V1
— CNBC (@CNBC) May 12, 2020
Before mentioning Bitcoin, Palihapitiya criticized the U.S. Federal Reserve for launching a stimulus package that helped to inflate assets instead of helping taxpayers and consumers. He added that the central bank's move neither solved income disparity nor unemployment. What it did was allowing a few entities to play the financial markets to make more money.
The conversation shifted to the deflationary aspects of the Fed's stimulus. While Palihapitiya praised the Fed's efforts to protect the U.S. economy amidst the coronavirus pandemic, he warned that the central bank's decision to purchase corporate debt ETFs and balloon its balance sheets further could quicken "a really bad deflationary supercycle."
When the question about where investors should put their capital as the economy shrinks popped, Palihapitiya recommended Bitcoin.
The veteran praised the cryptocurrency for its lack of correlation with other traditional assets. He suggested that the feature alone could help investors obtain insurance against a deflating economy, citing Paul Tudor Jones, the founder & CEO of a $22 billion hedge fund, for taking a similar approach.
"Now all of a sudden even he is looking at bitcoin and the reason is [that] we are in this massive deflationary cycle," said Palihapitiya. "I still struggle to find anything that is as uncorrelated to anything and to everything else than bitcoin."
Tudor Jones, on Monday, had told CNBC that he is holding about 1-2 percent of his net portfolio in the Bitcoin futures. The billionaire investor, like Palihapitiya, commended the cryptocurrency for behaving as an insurance against the Fed's massive money printing.
There can be only 21 million Bitcoin ever in existence, according to a pre-programmed supply cap inscribed in its source code. Meanwhile, the rate at which the new bitcoin units are mined reduces by half after every four years. The third of such events in the cryptocurrency's 11-year history took place on May 11.
That theoretically makes Bitcoin a better asset than national currencies under the risks of infinite supply. Investors involved in the cryptocurrency sector cited Bitcoin's massive price booms after the previous two supply rate cut, or "halving," noting the same could happen after the third event.
"In this time where governments are printing large amounts of money, the rate of new bitcoins will keep going down," Muneeb Ali, co-founder of Blockstack, told CNN. "But the demand for bitcoins has increased."
The narrative has turned even one of the leading Bitcoin skeptics into a believer. Banking giant JP Morgan, whose chief Jamie Dimon called the cryptocurrency a "fraud" back in 2017, on Tuesday accepted two major U.S. crypto firms as its clients.
That has paved a new way for Bitcoin to seek clients on Wall Street.
Photo by Austin Distel on Unsplash
Source: bitcoinist.com
Bitcoin Returns Above USD 9,000, Altcoins Drop Against BTC
It took a few days for bitcoin (BTC) price to return above the USD 9,000 level after crashing on the eve of the third mining reward halving.
At pixel time (13:30 UTC), BTC trades at c. USD 9,094 and is up by 4% in a day, almost erasing all its weekly losses. The price is up by 35% in a month and 10% in year.
For around 15 minutes, BTC was above USD 9,000 on May 11, or the halving day, too, but since then it struggled to get back above this level.
BTC price chart:
Meanwhile, all major altcoins are up against USD by 1%-2%, while dropping by up to 3% against BTC.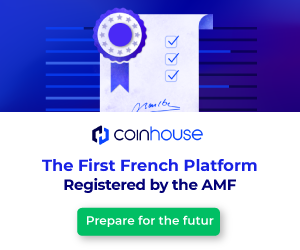 The total market capitalization is up by 3.5%, to almost USD 252 billion, while bitcoin dominance, or the percentage of the total market capitalization, reached 66.4%.
As reported, crypto market researcher Glassnode said yesterday that, along with Bitcoin's strong fundamentals, the fact that Bitcoin hashrate is largely unaffected by the halving suggests "a stable, if not bullish, environment for BTC over the coming months."
Meanwhile, Antoni Trenchev, Co-founder at Nexobank, sees the most popular cryptocurrency reaching USD 50,000 by the end of the year.
@TheCryptoDog everyone on twitter: 10k everyone in the world: 20k
Source: cryptonews.com
Author: By Linas Kmieliauskas
Previous
Next