Why Bitcoin Whales are Mass-Dumping Before Crypto's Big Halving
With less than 10 hours until the Bitcoin halving, price of BTC dropped by nearly 20%.
Selling pressure seems to come from whales, as open interest surged on BitMEX before the big fall.
Whales are seemingly taking advantage of retail investors around the halving narrative.
In less than 10 hours, the highly anticipated Bitcoin halving will be activated. But, whales seem to be taking the opportunity to dump on the market.
Since Friday, bitcoin price dropped by more than 14% from $10,020 to $8,550. At its lowest point on May 10, it reached $8,100, marking a 20% decline ahead of the halving.
The Bitcoin blockchain network is primarily divided into three groups: developers, users, and miners.
Miners verify blocks that contain payment data using electricity and mining equipment such as high-power computing chips. When a miner verifies a block and the block then enters the Bitcoin blockchain, the miner is compensated with BTC.
When the block reward halving occurs, which happens every four years, it decreases the compensation miners receive by half.
Prior to the 2020 halving, Bitcoin miners earned around 1,800 BTC every day. Post-halving, miners are expected to generate around 900 BTC per day.
Bitcoin is a deflationary currency because of its fixed supply of 21 million BTC. As such, any occurrence that affects the supply of BTC will inevitably have a significant impact on its long-term price trend.
In theory, the halving is likely to have a positive effect on the price of Bitcoin over the next four years. Less BTC will be mined by miners, which means less BTC will be sold to the market.
But, as seen in the 2016 halving, the Bitcoin price tends to drop right before and after a halving occurs.
A post-halving drop happens as whales move to take advantage of rising retail demand.
In April, data shows that spot volume of Bitcoin rose noticeably on platforms like Coinbase and Binance. Hence, heading into the halving, the demand for Bitcoin from retail investors is higher than in previous months.
For whales, this means liquidity. Whales that hold millions of dollars worth of Bitcoin cannot sell BTC when they do not see much buying demand in the market.
Whales typically wait for BTC price to rise to a local high point, and then initiate a sell-off. It is for this reason that the Bitcoin price sees a large shift in trend and a predictable cycle.
In the past three months, the Bitcoin price increased from $3,600 to $10,065, by nearly three-fold.
Most of the buying demand came from spot exchanges that saw record high volume in late April.
Whales that accumulated in the $3,000 to $4,000 range have the incentive to sell at $10,000 where there is high liquidity and retail demand.
The high price also coincided with a positive narrative in halving, similar to October 2019 when Chinese President Xi Jinping encouraged the development of blockchain technology.
At the time, the Bitcoin price abruptly rose from $7,700 to $10,500 within a 48-hour span. Given that Bitcoin trading remains prohibited in China, it is difficult to state that a fear of missing out (FOMO) hit the Chinese market and retail investors bought in.
This article was edited by Samburaj Das.
Source: www.ccn.com
Author: Published:
May 11, 2020 11:01 AM UTC
The five best trading companies in 2020
Arab users are looking for a place where they can trade their financial assets efficiently, honestly and away from complicated ways, including the options they are looking for and, above all, security and reliability.
We hope to use Bitcoin News to nominate the five best brokers in 2020 and start with the following:
Among the companies in the list of the best trading companies in 2020 is TGMFX, which supports trading in various digital assets that can be used to trade foreign exchange, oil, gold, stocks and bitcoin.
The TGMFX platform supports Arabic languages, making it an excellent choice for Arab investors. It also has many advantages, the most important of which is portfolio management and advice. Many outstanding analysts can complete these tasks and start and register demo accounts via this link.
Alternatively, you can start right away by opening a real account via the link.
The TGMFX platform offers many other options. The most notable are:
You can also trade on the TGMFX platform and have many modern features to invest in:
You can use the link to find out how to access the platform and start trading.
The Binance platform is one of the leading platforms in cryptocurrency trading, as the platform offers a very high liquidity of 1,400,000 requests per second, making it the most powerful world-class matching engine in digital currencies.
The Binance platform also has good customer management, data management and good functions for application processing, which makes the system more powerful.
The Kraken platform is one of the best websites for beginners trading cryptocurrencies.
The "Kraken Guide" introduces you to digital currencies until you become an expert.
The focus of this platform is on highlighting how people understand the changes in meaning and simplifying the transaction process so that everyone can understand.
Kraken is therefore a useful platform for experts and beginners.
The platform offers simplicity and portfolio management, with an emphasis on ensuring that the digital platform offers its customers maximum security to prevent fraudulent activity.
To ensure seamless and seamless communication with customers, they are available around the clock via a global support system.
The Queen Piece platform is one of the best companies in cryptocurrency trading as it has become a household name in the cryptocurrency market.
The QueenPace platform has a simple, modern user interface and many different functions such as wallets, APIs and companies that can be used to connect developers with third-party applications.
The platform is simple and easy to understand and is intended to make it easier for beginners to understand the Bitcoin concept.
Poloniex is a fast platform for exchanging cryptocurrencies, the number of subscribers has almost doubled, and the monthly data traffic is also enormous.
Bitcoin's maximum transaction volume makes it very popular with traders and investors.
You can do almost any transaction in any cryptocurrency, and transaction fees are very low.
You can trade various digital assets from Bitcoin, Ethereum and other cryptocurrencies.
According to its official website, the Polonas platform aims to become part of the upcoming financial revolution. The platform uses algorithmic methods to conduct transactions and combines them with the technology under investigation to gain a competitive advantage.
These are the top five names in the retail world and can be accessed and tested for performance using the links listed on each platform.
Also read:
Best reliable and authorized online trading company
The top 5 cryptocurrency trading platforms
Information source: Compiled from 0x information from TRADINGPEEK. The copyright lies with the author and may not be reproduced without permission
Source: de.0xzx.com
What the third bitcoin halving means for crypto investors
On Monday evening, the bitcoin Halving will arrive for the third time in bitcoin's history. It last happened in July 2016, and before that in November 2012.
Bitcoin "miners" receive a small reward in bitcoin every time their machines verify "blocks" (bundles of bitcoin transaction data) to the bitcoin blockchain. This is the only way new bitcoins are created. Every four years, that reward is cut in half in order to slow the creation of new bitcoin; that event is called the Halving. (Some cryptocurrency geeks prefer to call it the Halvening.)
When bitcoin first began trading in January 2009 with the first block of transactions verified on the blockchain (the "genesis block"), the reward for miners was 50 BTC. That was reduced to 25 BTC in 2012, then 12.5 BTC in 2016. After this third Halving, miners will receive a reward of 6.25 BTC per block, roughly $55,000 at the current bitcoin price.
Because the result of the Halving is that mining bitcoin becomes half as profitable, bitcoin transaction fees have spiked over the past two months. And since the Halving slows the supply of new bitcoin being created, the event should juice the demand for bitcoin—in theory.
A lady wearing a protective mask walks her dog in front of a Bitcoin exchange shop in Krakow, Poland, on April 18, 2020. (Photo by Artur Widak/NurPhoto via Getty Images)
If you've bought bitcoin as an investment, your first question about the Halving is what it will do to the price. Historically, the answer has been: not much immediately, then a big spike in the months that follow.
After the 2012 Halving, the bitcoin price saw a slow increase in the weeks that followed, cheered on by the early believers, and then went on a massive ride. One year later, it had soared from $2 to $1,031, a 51,000% increase. At the time of the 2016 Halving, bitcoin was at $650, and one year later, it was around $2,518, a 287% jump.
But history may not be any indication this time.
"I think people would be remiss to assume there will be any kind of immediate price reaction because of the Halving," says Michael Sonnenshein, managing director of Grayscale Investments, a crypto investment firm owned by Digital Currency Group. "The factors surrounding bitcoin today are very different from the past two Halvings, based on the maturity and evolution of the ecosystem in the last four years. Institutional investment, regulatory clarity, futures contracts—there's so much that has developed and solidified around the ecosystem between these events."
What future awaits cryptocurrencies?
Sonnenshein, who has worked in crypto for seven years, says nothing would surprise him, price-wise, in the wake of the third Halving.
Bitcoin has fared well during coronavirus quarantine. In the first two weeks of March, when coronavirus headlines sent stocks reeling, bitcoin crashed along with everything else. But since March 16, bitcoin has risen 84% while the S&P 500 is up just 24%. Bitcoin is now up 22% in 2020.
Bitcoin price and S&P 500 from March 16 through May 8, 2020.
The bitcoin Halving also carries a more abstract significance: it is an educational moment to the uninitiated on how bitcoin works, and perhaps an occasion for new investors to jump in.
Sonnenshein sees the event as a reminder of bitcoin's scarcity, and thus its appeal as an investment. (Last year, Grayscale launched a national TV ad campaign that encouraged young investors to drop gold for bitcoin.) "It highlights one of the most important aspects around bitcoin, which is the fact that its supply is not only scarce, it's tightening," he says. "And it's happening at a time when government central banks are expanding their balance sheets in an aggressive fashion."
Quantitative tightening is not quite the perfect analogy for the Halving. As finance blogger Frances Coppola tweeted over the weekend, "QT actually reduces the quantity of dollars in circulation. The halvening merely reduces the rate at which bitcoin supply is increasing."
Sonnenshein has an additional analogy he likes: "We're taking the faucet, which releases new bitcoin from the faucet every day, and reducing the water pressure of the faucet by half."
The next few weeks and months will tell whether this third Halving will make bitcoin more or less appealing to investors.
—
Daniel Roberts is an editor-at-large at Yahoo Finance and closely covers bitcoin and blockchain. Follow him on Twitter at @readDanwrite.
Bitcoin tumbles along with stocks from coronavirus, questioning 'safe haven' theory
Fed Chair Jay Powell grilled on China's cryptocurrency plans, US response
Facebook-led Libra Association has lost 8 'founding members'
IRS adds specific crypto question to 2019 tax form
Cryptocurrency CEO who paid $4.6M for lunch with Buffett: 'It might be unrealistic'
Exclusive: SEC quietly widens its crackdown on ICOs
Follow Yahoo Finance on Twitter, Facebook, Instagram, Flipboard, LinkedIn, YouTube, and reddit.
Source: finance.yahoo.com
Author: Daniel RobertsEditor-at-Large
Bitcoin Went Through its Third Halving, Next Target – 'Halvation'
Bitcoin (BTC) just went through its third halving of the mining reward, which is jokingly referred to as 'Halvation' (halving + salvation) that should send the price of the most popular cryptocurrency to the Moon or even further.
Today, on block 630,000, mined by AntPool, Bitcoin's rate of new supply was cut in half from BTC 12.5 per mined blockchain block to BTC 6.25, with which the world's oldest cryptocurrency stepped into a new era that will last for four years until the next halving. And this is happening in the time of the COVID-19 pandemic, economic crisis, and the world's central banks' money supply experiments.
With #Bitcoin slated to expand supply 1.8% over the next year, $BTC now has lower inflation than 99% of the assets out there.
BTC trades at USD 8,564 and is up by 1% in the past hour (19:33 UTC) and is almost unchanged in a day. The price is down by 3% in a week, trimming its monthly gains to 25%. BTC is now up by 21% in a year.
Today, the last Bitcoin block with the BTC 12.5 reward was mined by the F2Pool miners. The same mining pool was responsible for block 420,000 when the second Bitcoin halving occurred on July 9 of 2016.
The final Bitcoin block with a subsidy of 12.5 BTC was mined by @f2pool_official and contained the following messag… https://t.co/gRuCcwXNuo
We looked into Bitcoin's past and discussed the major rises in its network metrics over the last four years, yet what awaits ahead is very much up for debate. Indeed, the debates have been on for months, starting with major questions such as if the halving has already been priced in. These go hand in hand with many halving narratives debated daily.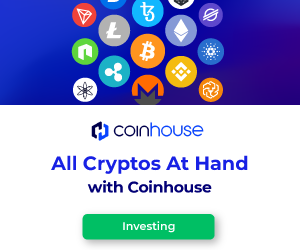 Ryan Selkis, CEO of crypto researcher Messari argued that this third halving "officially drops" the monetary expansion rate of BTC below the US Federal Reserve System's 2% inflation target for the first time, which "marks bitcoin's evolution from beta to production as bona fide digital gold" and the market underestimates this narrative. Still, both Selkis and research analyst Ryan Watkins see the halving as a marketing event made more relevant by BTC's advancements into the mainstream subconsciousness.
People have been hard at work trying to figure out what'll happen now. Digital asset management firm CoinShares found the most probable scenario to be that the halving will result in positive supply-side impact over the mid- to longer-term. Christopher Bendiksen, Head of Research at the company, said that the combination of a 50% reduction in available new supply with a reduction in the miners' sale of their ongoing production to cover costs might drastically reduce the selling pressure caused by miners. This then combined with macroeconomic events and inflows into passive bitcoin investment products "could cause a perfect storm for the bitcoin price over the mid- to long-term." The company also found that absolutely nothing happening immediately post halving is a likely scenario.
Meanwhile, using the stock-to-flow (S2F) model, its anonymous author PlanB estimated that BTC will reach USD 100,000 by the end of 2021, and USD 288,000 by 2024.
I closed my eyes a moment before the halving and when I opened them again I was on a yacht rich beyond my wildest d… https://t.co/3OX6c25f2c
CoinShares' Bendiksen, however, is "not convinced that the supply reduction in itself is enough to materially impact the bitcoin price." Messari research analyst Jack Purdy also disagrees with halving bulls' predictions made via S2F, while the CEO of Singaporean hedge fund Three Arrows Capital, Su Zhu, warned that these predictions could be wide of the mark and claimed that investors pinning their hopes on mining reward halving and stock-to-flow movements could end up in "over-leveraged positions."
Furthermore, CryptoCompare, a provider of the crypto market data, argues that S2F and two previous halvings are not enough to conclude that there's a strong rally coming. The team believes that there'll be less of the price increase in the year after the halving as the market is very much different from what it was back in 2016, miners don't have the same impact on the price as back then, BTC options market doesn't predict a price rise, and there are external impacts as well, such as coronavirus-prompted crisis, as well as BTC now apparently tracking equities closely.
Zooming into this market difference, Meltem Demirors, chief strategy officer at CoinShares, stated that there is a "much bigger market for BTC" today compared to the 2016 halving. Back then, there "was no directionality in the crypto market," and investors could "only really go fundamentally long" with their BTC investments. "There are [now] bigger firms involved in bitcoin," Demirors says. "So I think that directionality in a much deeper market for bitcoin is going to change the way people trade around the time of the halving."
Although previous BTC halvings have all led to a rise in price both before and after the event occurred, this time may play out differently due to the emergence of a whole new derivatives market for bitcoin, one of the largest derivatives exchanges in the world, CME Group, said today.
To think about all those hours spent arguing over the Bitcoin halving, just for the coronavirus to come and blow up every prediction.
Few doubt that this third Bitcoin halving will change the mining industry, and that only the most efficient and economically viable will survive. Qingfei Li, F2Pool's Head of Customer Service, said that some 40% or more of Bitcoin mining machines will be switched off in the first two weeks after the halving. Alysa Xu, the chief strategy officer at OKEx, wasn't of the same opinion though, stating that their mining capacity and hashrate will stay "nearly unaffected" even if the BTC price reaches a lower level.
Meanwhile, countries such as the US and Russia will gain a more prominent role in the Bitcoin mining ecosystem, as CEO of a Russia-based mining colocation provider BitRiver, Igor Runets, believes. Nonetheless, Alysa Xu and the head of Binance Pool, Lisa He, both argue that the completed infrastructure, cheaper electricity, available workforce, and government support greatly benefit China, and that its current c. 65% concentration will likely not drastically decrease.
That said, network hashrate should experience "a reasonable decline" post-halving as older ASIC mining rigs (such as Bitmain's S9s) are phased out of the Bitcoin network, finds Johnson Xu, the Chief Analyst at TokenInsight, a token data and rating agency. The percentage of mining revenue from fees will at least temporarily double post-halving, while short term average fees are likely to spike post-halving if hashrate sees a decline and network activity maintains its pre-halving status.
Some argued that Bitcoin's halving puts its security at risk, saying that, by reducing the quantity of new BTC given to those who mine it, there will be less financial incentive to maintain the Bitcoin network's high hashrate, making 51% attacks more feasible in theory.
Bitcoin has officially halved its security budget!
Others, however, believe that the increasing value of transaction fees will ensure Bitcoin's security. Even with declining block rewards, Bitcoin's rising value and adoption would mean that the rewards accruing from transaction fees will incentivize mining, they say. Also, Bitcoin educator Andreas Antonopoulos stressed that "Bitcoin could run today with one-tenth of the mining power and be very very secure without any problems."
Since July of 2016, Bitcoin hashrate increased by almost 8,000%.
Bitcoin hashrate chart:
__
All this said, crypto market analysis firm Coin Metrics says that the data we poses is simply not enough to know with any certainty how the world's most popular crypto will act post-halving. This year, with not only BTC's, but also the halvings of Bitcoin Cash (BCH), Bitcoin SV (BSV), and Zcash (ZEC), as well as Litecoin (LTC) 2019 halving, should give us plenty of info to work with, they conclude.
Source: cryptonews.com
Author: By Sead Fadilpašić
Market Wrap: Where Does Bitcoin Go After the Halving?
Bitcoin's long-anticipated halving event took place Monday afternoon New York time. Now what?
At the time it took place (19:23 UTC or 3:30 p.m. ET), bitcoin was trading below its 10-day and 50-day moving averages, bearish technical indicators after a huge 10% drop in price on May 10 at 00:00 UTC. This was triggered by an outage striking San Francisco-based exchange Coinbase. At press time, bitcoin (BTC) was trading down less than a percent over 24 hours at $8,677.
The bitcoin halving, which reduced the new supply of bitcoin generated by cryptocurrency miners from 12.5 to 6.25 BTC per block (a reduction from roughly 1,800 BTC down to 900 BTC per day), arrived amid economic unpredictability due to the coronavirus pandemic. "The international scenario is quite different than in 2016, and bitcoin has never been tested during a global economic crisis. So we can expect anything to happen," said Sebastian Serrano, CEO of Argentina-based cryptocurrency exchange Ripio.
Traders are anticipating unpredictability in bitcoin's price for the short term, and therefore volatility is expected, says Katie Stockton, managing partner of Fairfield Strategies. "We don't have a big sample size of past halvings, but they generally have a positive impact on sentiment after a short-term period of volatility."
"I think the anticipation of the halving has contributed to the outperformance by bitcoin over the past few weeks, and that a breakout greater than $10,055 is likely to unfold after a few weeks of choppiness triggered by today's gap," Stockton added.
Mati Greenspan, founder of Quantum Economics, wrote in his daily note that the halving may not mean much immediately, but agrees this event will be a meaningful one over a long time horizon. "It is likely to have an impact in the price over the long term, as the reduced daily issuance makes the asset more scarce," Greenspan wrote.
Despite higher volumes on Coinbase prior to bitcoin's halving, it doesn't mean volume will continue to rise in the short term, said Christopher Thomas, head of digital assets at Swissquote Bank. "I think we're now in the zone where no significant retail money will come in this week and I think we'll trade between $8,000-$9,000 for the next week or so, with a reasonable possibility of a drop to $7,300."
At press time, mining hashpower has yet to see a significant drop. Vishal Shah, an options trader and founder of derivatives exchange Alpha5, is taking a wait-and-see approach. "Until we see a stabilization in mining activity, for which I'd like to see the proof in the pudding, I'm in no hurry to be buying bitcoin."
Besides looking at how miners prepared for the event, Shah is also keeping an eye on what the miners will do next, including keeping track of how much mining power will now need to be shut off, and how much selling will happen over the next month. Thus, miner incentives are important. "My view has been that reduced rewards are likely to impact miner incentives more than the pedestrian speculator," he added.
Other markets
Cryptocurrency gainers include cardano (ADA) in the green 1.6% and monero (XMR) climbing 1%. Losers include nem (XEM) in the red 2.9% dash (DASH) down 2.3% and decred (DCR) in the red X%. All price changes were as of 20:00 UTC (4:00 p.m. EDT) Friday.
In the commodities markets, gold is trading flat, down less than a percent and closed the New York trading session at $1,698. Oil is negative by 2% as crude continues its volatile run in the midst of lower demand.
In the United States, the S&P 500 index of large-cap stocks was flat, up less than a percent. U.S. Treasury bonds all climbed Monday, Yields, which move in the opposite direction as price, were up most on the two-year, in the green 9.7%.
In Europe the FTSE Eurotop 100 index of publicly traded companies ended trading flat, down less than a percent as airline and energy stocks dropped. The Nikkei 225 index of Japan's largest publicly traded companies closed up 1.1% as the airlines sector saw a boost amid lockdowns easing around Asia.
Source: www.coindesk.com
Author: Zack Voell
Blockchain Archives
Bitcoin Halving Theories: Whale Says Price Rise Is a 'Nonsensical Narrative,' Weiss Ratings Expects 'Massive Crypto Superboom'
9 Countries Show Huge Growth in Cryptocurrency Interest: Coinmarketcap
ECB in Full-On Emergency Mode as 'Unprecedented Decline' Hits Eurozone
Player Hits $250,000 (29 BTC) Slots Jackpot Staying at Home
Bitcoin Email Scams 2020: Threatening Blackmail Tactics Used to Demand BTC
US Real Estate Market Shudders: Experts Predict 40% Lower Sales, March Contracts Dip by 21%
Lebanese Currency Collapse: Failed Policies Led to Economic Meltdown
Iran Licenses $7.3 Million Bitcoin Mining Enterprise, Move Aimed at Easing U.S. Sanctions
Bitcoin to Peak at $115,000 by August Next Year, Says Pantera Capital CEO
Bitcoin.com Wallet Users Can Now Purchase More Than $10K Worth of Cryptocurrency
90 Million More People Can Now Spend Crypto With TenX
The Greatest Wealth Transfer: Economists Predict the Emergence of New Bitcoin Millionaires, BTC Capturing 3% of Gold Market
Indian Crypto Boom: Exchanges See 10X Trading Volumes During Lockdown
Bitcoin Pulls Away From Stock Market as Price Staying Above $8,000 Signals Strength – Bloomberg Analyst
Square's Cash App Reports BTC Quarterly Revenue Exceeds Fiat's, Soaring 367% to $306 Million
Bitcoin Price Touches $10K Amid 2020's Macroeconomic Storm and Covid-19 Fears
Decentralized Finance Startup Focused on Bitcoin Cash Raises $1 Million for Expansion
Iran to Cut 4 Zeros From Its Currency Amid Chronic Inflation and US Sanctions
Dollar Vigilante Founder Talks Covid-19 and Economic Crisis: 'The Modern Financial System Is at the End of It's Rope'
65% of Global Bitcoin Hashrate Concentrated in China
New Cryptocurrency Exchanges Launch in India as Businesses Seek Answers From RBI
Popular Hedge Fund Manager Paul Tudor Jones: 'Bitcoin Reminds Me of Gold Back in 1976'
Coinshares Acquires Gabi Trading: New Unit Traded $3 Billion Worth of Crypto in 2019
Chinese Court Rules Bitcoin Is Asset Protected by Law
Award-Winning Filmmaker Torsten Hoffmann Launches Bitcoin Documentary Cryptopia
Bitcoin Suisse Sells 20% Stake to Raise $47 Million: Crypto Valley Broker Aims To Expand Into Banking
Quantitative Hardening: Dissecting the Third Bitcoin Halving, 3 Key Data Points to Watch
Bitcoin Mining Markets Heat Up: Ebang's $41M Deficit, Bitmain's Alleged 2020 Revenue
Source: news.bitcoin.com
Previous
Next