Binance Invests Undisclosed Sum in Indonesian Crypto Exchange
Binance has invested an undisclosed amount in Tokocrypto, a regulated cryptocurrency exchange in Indonesia.
Announced on Tuesday, the proceeds will be utilized in accelerating the growth of the local crypto exchange's business by extending its products and services. It is also planning for technological expansion and nationwide expansion.
The Most Diverse Audience to Date at FMLS 2020 – Where Finance Meets Innovation
"This investment in Tokocrypto serves to validate Indonesia's promising blockchain ecosystem, showcasing the confidence from a leading global player. The investment from Binance will help establish Tokocrypto's leading services in the Indonesian market and accelerate our vision in bringing an open financial ecosystem through blockchain technology," Pang Xue Kai, co-founder and CEO of Tokocrypto, said.
Established in 2018, the Indonesian exchange received regulatory approval last November, becoming the first regulated digital currency exchange in the county. Apart from Binance, it is already backed by QCP Capital, a Singaporean digital asset trading and investment firm.
CCI Traders Launches New Educational Webinars SeriesGo to article >>
"With fast technology adoption, strong economic growth, and the world's fourth-largest population, Indonesia will become one of the leading centers of the blockchain ecosystem in Southeast Asia," Changpeng Zhao, founder and CEO of Binance, added.
"Our investment in Tokocrypto will allow us to explore exciting new opportunities together for the Indonesian market with a regulated local partner to further enable the freedom of money."
This came when Binance is trying to expand its footprint in new markets either by business expansion, acquisition, or even investments on local platforms. Also, the exchange giant is focusing on the South Asian markets where demand for cryptocurrencies are rising.
Recently, Binance also added Indonesian fiat on its peer-to-peer crypto trading platform.
Source: www.financemagnates.com
Author: Arnab Shome
Liquid.com Bolsters Security for Cryptocurrency Exchange with Sumo Logic
REDWOOD CITY, Calif., May 11, 2020 (GLOBE NEWSWIRE) — Sumo Logic, the leader in continuous intelligence, today announced that global cryptocurrency platform, Liquid.com (Liquid), has chosen Sumo Logic Cloud SIEM to provide real-time security intelligence and insights to bolster application security and compliance for its leading platform which processes more than one billion transactions a day. By leveraging Sumo Logic Cloud SIEM, Liquid is able to maintain full visibility of its global cryptocurrency exchange and detect any potential threats, while supporting a globally distributed team and multi-cloud technology stack.
Founded in 2014, Liquid provides trading, exchange and next-generation financial services powered by blockchain technology. With a mission to elevate cryptocurrency as a mainstream form of payment, the platform offers 180 different cryptocurrencies and powers 1.3 billion transactions daily through its platform. As a thoroughly modern organization, Liquid doesn't operate any on-premise hardware or software. All of its technology is developed and deployed in the cloud through Amazon Web Services (AWS), Google Cloud Platform (GCP) and Heroku.
"Our platform receives more than a billion visitors each week from our website and mobile app," said Michael Mullins, chief information security officer, Liquid. "While the vast majority of our traffic is legitimate, a significant percentage comes from cyber groups who are looking for opportunities to breach our platform. We needed to add real-time security intelligence to monitor and analyze our log data as part of our already robust security program to protect our operations and extensive application portfolio and that's where Sumo Logic comes in."
After an extensive evaluation, Liquid selected Sumo Logic's Cloud SIEM solution because of its extensive integration capabilities, easy setup, competitive pricing and outstanding support. Today, various teams across Liquid leverage the continuous intelligence delivered by Sumo Logic to ensure transaction legitimacy and security. With Sumo Logic, Liquid is able to automate its data analytics and log monitoring processes to quickly identify, investigate and remediate fraudulent transactions and potential API vulnerabilities before it can be exploited. With the time and resources saved because of Sumo Logic, Liquid's security team is now able to be more proactive in identifying potential threats.
"As we continue to operate in a very challenging environment, Sumo Logic provides us with critical information we need to defend our systems, data and customers," said Mullins. "Cloud SIEM has become an essential part of our business and technology architecture that has enabled us to give our customers confidence as a highly secure regulated exchange."
Built on Sumo Logic's Continuous Intelligence Platform™, the Cloud SIEM and Cloud SIEM Enterprise solutions address the challenges facing today's modern security operations center (SOC). Its cloud-native, multi-tenant, elastic scale approach helps break silos which hinder modern security workflows by enabling security, IT and DevOps teams to collaborate with common analytics and workflow.
"The financial services industry is a highly regulated environment and cryptocurrency exchanges are responsible for a substantial amount of sensitive data that needs to be secured," said Greg Martin, VP and general manager, security business unit, Sumo Logic. "Our work with Liquid illustrates the value of continuous intelligence for scaling modern businesses with ever-expanding digital surfaces, to provide a holistic view of the threat landscape allowing them to quickly mitigate risk so they can continue to accelerate their processes and conduct business effectively."
Additional Resources
About Sumo Logic
Sumo Logic is a leader in continuous intelligence, a new category of software, which enables organizations of all sizes address the data challenges and opportunities presented by digital transformation, modern applications, and cloud computing. The Sumo Logic Continuous Intelligence Platform™ automates the collection, ingestion, and analysis of application, infrastructure, security, and IoT data to derive actionable insights within seconds. More than 2,000 customers around the world rely on Sumo Logic to build, run, and secure their modern applications and cloud infrastructures. Only Sumo Logic delivers its platform as a true, multi-tenant SaaS architecture, across multiple use-cases, enabling businesses to thrive in the Intelligence Economy.
Founded in 2010, Sumo Logic is a privately held company based in Redwood City, California, and is backed by Accel Partners, Battery Ventures, DFJ Growth, Franklin Templeton, Greylock Partners, IVP, Sapphire Ventures, Sequoia Capital, Sutter Hill Ventures, and Tiger Global Management. For more information, visit www.sumologic.com.
Sumo Logic is a trademark or registered trademark of Sumo Logic in the United States and in foreign countries. All other company and product names may be trademarks or registered trademarks of their respective owners.
Any information regarding offerings, updates, functionality, or other modifications, including release dates, is subject to change without notice. The development, release, and timing of any offering, update, functionality, or modification described herein remains at the sole discretion of Sumo Logic, and should not be relied upon in making a purchase decision, nor as a representation, warranty, or commitment to deliver specific offerings, updates, functionalities, or modifications in the future.
Media Contacts
Melissa Liton
Sumo Logic
[email protected]
(650) 814-3882
Harper Schmidt
PAN Communications for Sumo Logic
[email protected]
(415) 544-7220
Redwood City, California, UNITED STATES
http://www.sumologic.com
Formats disponibles :
Source: www.globenewswire.com
Author: Sumo Logic
Regulation Archives
Bitcoin Halving Theories: Whale Says Price Rise Is a 'Nonsensical Narrative,' Weiss Ratings Expects 'Massive Crypto Superboom'
9 Countries Show Huge Growth in Cryptocurrency Interest: Coinmarketcap
ECB in Full-On Emergency Mode as 'Unprecedented Decline' Hits Eurozone
What cryptocurrency will become the main one in a year?
Player Hits $250,000 (29 BTC) Slots Jackpot Staying at Home
Bitcoin Email Scams 2020: Threatening Blackmail Tactics Used to Demand BTC
US Real Estate Market Shudders: Experts Predict 40% Lower Sales, March Contracts Dip by 21%
Lebanese Currency Collapse: Failed Policies Led to Economic Meltdown
Iran Licenses $7.3 Million Bitcoin Mining Enterprise, Move Aimed at Easing U.S. Sanctions
Bitcoin to Peak at $115,000 by August Next Year, Says Pantera Capital CEO
Bitcoin.com Wallet Users Can Now Purchase More Than $10K Worth of Cryptocurrency
90 Million More People Can Now Spend Crypto With TenX
The Greatest Wealth Transfer: Economists Predict the Emergence of New Bitcoin Millionaires, BTC Capturing 3% of Gold Market
Indian Crypto Boom: Exchanges See 10X Trading Volumes During Lockdown
Bitcoin Pulls Away From Stock Market as Price Staying Above $8,000 Signals Strength – Bloomberg Analyst
Square's Cash App Reports BTC Quarterly Revenue Exceeds Fiat's, Soaring 367% to $306 Million
Bitcoin Price Touches $10K Amid 2020's Macroeconomic Storm and Covid-19 Fears
Decentralized Finance Startup Focused on Bitcoin Cash Raises $1 Million for Expansion
Iran to Cut 4 Zeros From Its Currency Amid Chronic Inflation and US Sanctions
Dollar Vigilante Founder Talks Covid-19 and Economic Crisis: 'The Modern Financial System Is at the End of It's Rope'
65% of Global Bitcoin Hashrate Concentrated in China
New Cryptocurrency Exchanges Launch in India as Businesses Seek Answers From RBI
Popular Hedge Fund Manager Paul Tudor Jones: 'Bitcoin Reminds Me of Gold Back in 1976'
Coinshares Acquires Gabi Trading: New Unit Traded $3 Billion Worth of Crypto in 2019
Chinese Court Rules Bitcoin Is Asset Protected by Law
Award-Winning Filmmaker Torsten Hoffmann Launches Bitcoin Documentary Cryptopia
Bitcoin Suisse Sells 20% Stake to Raise $47 Million: Crypto Valley Broker Aims To Expand Into Banking
Quantitative Hardening: Dissecting the Third Bitcoin Halving, 3 Key Data Points to Watch
Bitcoin Mining Markets Heat Up: Ebang's $41M Deficit, Bitmain's Alleged 2020 Revenue
Source: news.bitcoin.com
JPMorgan Provides Banking Services to Crypto Exchanges Coinbase and Gemini
JPMorgan Chase, the United States' largest bank, has reportedly taken on U.S. cryptocurrency exchanges Coinbase and Gemini as customers.
A report from the Wall Street Journal on May 12 cited unnamed sources apparently familiar with the matter, who highlighted that the move is the first time the banking giant has served clients from the crypto industry.
Both exchange accounts were reportedly accepted in April, with transactions now starting to be processed, sources told the WSJ.
JPMorgan Chase is not processing Bitcoin (BTC) or other cryptocurrency transactions on behalf of the exchanges but is providing cash-management services and handling dollar transactions for their U.S.-based clients. The bank will reportedly process all wire transfers and dollar deposits and withdrawals via the Automated Clearing House network.
The sources have claimed that both exchanges were asked to undergo a rigorous vetting process, pointing to major banks' long-standing reluctance to forge relationships with crypto-related businesses.
Coinbase and Gemini have both established themselves as thoroughly-regulated entities; the latter, owned by the Winklevoss twins, has previously drawn criticisms from diehard libertarian cryptocurrency advocates for its controversial 2019 "crypto needs rules" ad campaign.
This April, Gemini obtained a new security qualification, a Service Organization Control (SOC) 1 Type 1 certification, after passing a review by Big Four accounting firm Deloitte.
Coinbase Custody had, for its part, previously sealed both an SOC 1 Type 2 and a SOC 2 Type 2 evaluation by major accounting firm Grant Thornton.
Coinbase is registered as a money services business with the Financial Crimes Enforcement Network and Gemini obtained a trust charter from New York's Department of Financial Services back in 2015.
Both exchanges have also satisfied the requirements to operate under NYDFS' exacting BitLicense framework and are licensed money transmitters in multiple states.
For those who have followed JPMorgan chairman and CEO Jamie Dimon's stance toward the crypto space in recent years, news of the bank's pathbreaking support for both exchanges may be somewhat surprising.
Among his spicier statements, Dimon has said that Bitcoin is "worse than tulip bulbs," predicting that speculation on the coin "won't end well."
The bank has been positive about blockchain's potential, however, and announced plans to issue its own settlement-focused digital currency, JPM Coin, in mid-February 2019.
Recently, the bank has reportedly been considering a merger of its in-house blockchain unit Quorum — which underlies its Interbank Information Network — with the well-known Ethereum-focused firm ConsenSys.
Source: cointelegraph.com
Author: Marie Huillet
Cryptocurrency Exchange Website BuyBitcoins Rolls Out New Marketplace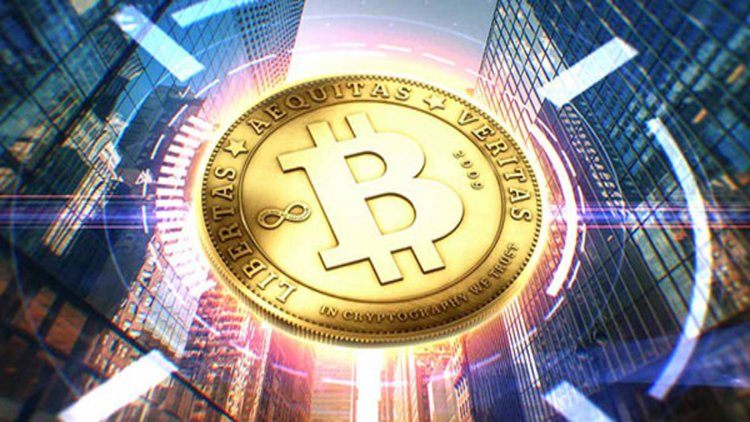 Created by a group of businessmen to offer a global financial market for peer-to-peer cryptocurrency exchange, BuyBitcoins aims to make the buying and selling process more accessible for everyone.
The step-by-step process is designed to help all users from absolute beginners to experienced old hands conduct secure transactions quickly.
BuyBitcoins is based in LA, California (USA), and wants to make cryptocurrency as accessible as possible to the widest possible audience, including users who are much less tech-savvy.
To do this the operation has gathered a group of specialists in finance, economics, marketing and technology.
What they all share is a passion for blockchain technology. Together they have developed an effective platform to support companies that truly believe in Bitcoin and all the other cryptocurrencies.
To ensure that client funds are kept as secure as possible, the site has been developed based on the highest security standards. This not only guarantees transparency but also the transactionality of all users.
Each user will gain a reputation as he or she generates more transactions. This will lead to credibility by allowing them to constantly interact with the system and available crypto assets.
Users are provided with user-friendly wallets. This enables the easy management of their accounts. They can transfer and generate payments to other users in the same system anywhere in the world.
To democratize the use of crypto assets, anyone can access and offer their cryptocurrencies. They can also create a place for easy exchange.
Chat and customer service 24/7: We focus on our users having the best online support. We focus on generating the greatest support in real-time through our chat and physical offices.
BuyBitcoins is already recognized as being among the top platforms in the world in terms of cryptocurrency transactions.
It makes the exchange of cryptocurrencies, including Bitcoin, Bitcoin Cash, Ethereum and Ripple, possible between small, medium-sized companies, large corporations and individuals.
What BuyBitcoins offers, safely, simply and in an agile manner, is a direct exchange through electronic payments. The BuyBitcoins wallet has tools that make it possible to triangulate operations with double guarantee deposits. This gives a much greater level of security for those people who like to send money remittances in any currency.
Operating directly with other people through BuyBitcoins makes transactions faster and more agile. This enhances user experiences during the buying or selling of cryptocurrencies.
There is a 24-hour seven days a week chat service, so if users cannot find answers to any of their questions, the BuyBitcoins support team is only a click away and can provide direct assistance.
Support agents from our team of specialists can also offer in-depth information on all supported cryptocurrency projects. This makes it possible for users to learn a lot more about their favorite coins.
Check out the platform and try it for yourself.
https://www.buybitcoins.site/
Source: ihodl.com
Author: José Rodríguez
Previous
Next