Ripple Reveals Details on its New Trading Platform Through Job Openings
More information is out about a new trading platform that Ripple, an American blockchain company focusing on payments technologies, has in the works – and it's coming through employment adds.
Ripple is seeking a staff engineer for their "trading platform team that provides market access to Ripple products." As to what this platform is, the add describes it as "the next generation of payment platform" which would allow instant cross-border payments settlements for banks, to create the Internet of Value. This new trading platform will be connected to Ripple's payments solution On-Demand Liquidity (ODL), which is itself powered by the XRP token.
Among the things they'd be in charge of, it will be the duty of this engineer to work on building the distributed trading platform, which Ripple says will provide real-time access to crypto markets. This particular job posting is for 'Staff Software Engineer, Liquidity' who will be based in Reykjavík, Iceland.
Another posting for 'Engineering Manager, On Demand Liquidity' in San Francisco, USA, states that this employee will be in charge of leading the team responsible for the ODL customer experience, as well as "integration into our next generation trading platform and be a critical part of defining the future trajectory of On Demand Liquidity and RippleNet." This person will be working on the roadmap and priorities for the ODL engineering team.
There's also a job opening for 'Engineering Manager, Platform' in San Francisco, who will lead the team and "be a critical part of defining the future trajectory of the RippleNet APIs."
A number of things remain unclear, including how long the job openings have been up, is the rest of the team already gathered, how exactly the platform will operate, how it will be connected to the ODL, or when it's supposed to be launched.
We contacted Ripple and will update this article should they reply.
Besides these, Ripple is also searching for Senior Software Engineers to work on RippleNet, global Vice President of Business Development, Account Manager for Brazil, Incident Manager in the UK, etc.
Meanwhile, Ripple's been dealing with certain ongoing issues as it faced yet another lawsuit, after being accused of misleading investors and selling unregistered securities. Also, in March this year, XRP investors accused Ripple CEO Brad Garlinghouse of touting the product, as well as suggesting that he was holding his XRP for the long-term while unloading XRP 67 million and liquidating the coins within days of getting them. Ripple has repeatedly denied accusations. The company also recently filed a lawsuit against YouTube accusing the platform for not preventing scams using the Ripple/XRP brand, but profiting off them instead.
XRP, ranked 3rd by market capitalization, currently (9:52 UTC) trades at USD 0.216. It remained unchanged in the past 24 hours and dropped 2.5% in a week, trimming monthly gains to 9%.
Source: cryptonews.com
Author: By Sead Fadilpašić
Neo US Dollar Exchange Rate NEO USD | Exchange rate current rate
10.8201
23:46:00
0.9968
10.15%
display
6 months
1 year
3 years
5 years
ten years
300011,1065,,
ThreeYears
line_
small_compareabsolute_four_
snapshot_line_small_compareabsolute_four_threeyears
Source: www.finanzen.ch
Ethereum on track to offer staking in Q3 2020
The proof-of-stake aspect of the much anticipated Ethereum 2.0 network upgrade could be live as early as July 2020, according to Ben Edgington of Teku—an Eth 2.0 client operator—who spoke at the Ethereal Virtual Summit today.
"Beacon is the beginning of the road. It's a proof-of-stake chain that sustains itself. It could arrive in weeks to months… But I am 80-90 percent confident it will go live by Q3," Edgington said, speaking in a group panel moderated by Evan Van Ness, of Week in Ethereum News.
Beacon is the main milestone in Phase 0 of the Ethereum 2.0 roadmap. Beacon will be the master chain of Ethereum 2.0, and will operate with a proof-of-stake consensus mechanism. That means users can help secure the network by staking their coins (locking their coins up) on Ethereum 2.0, and in return receive regular payouts relative to the amount staked.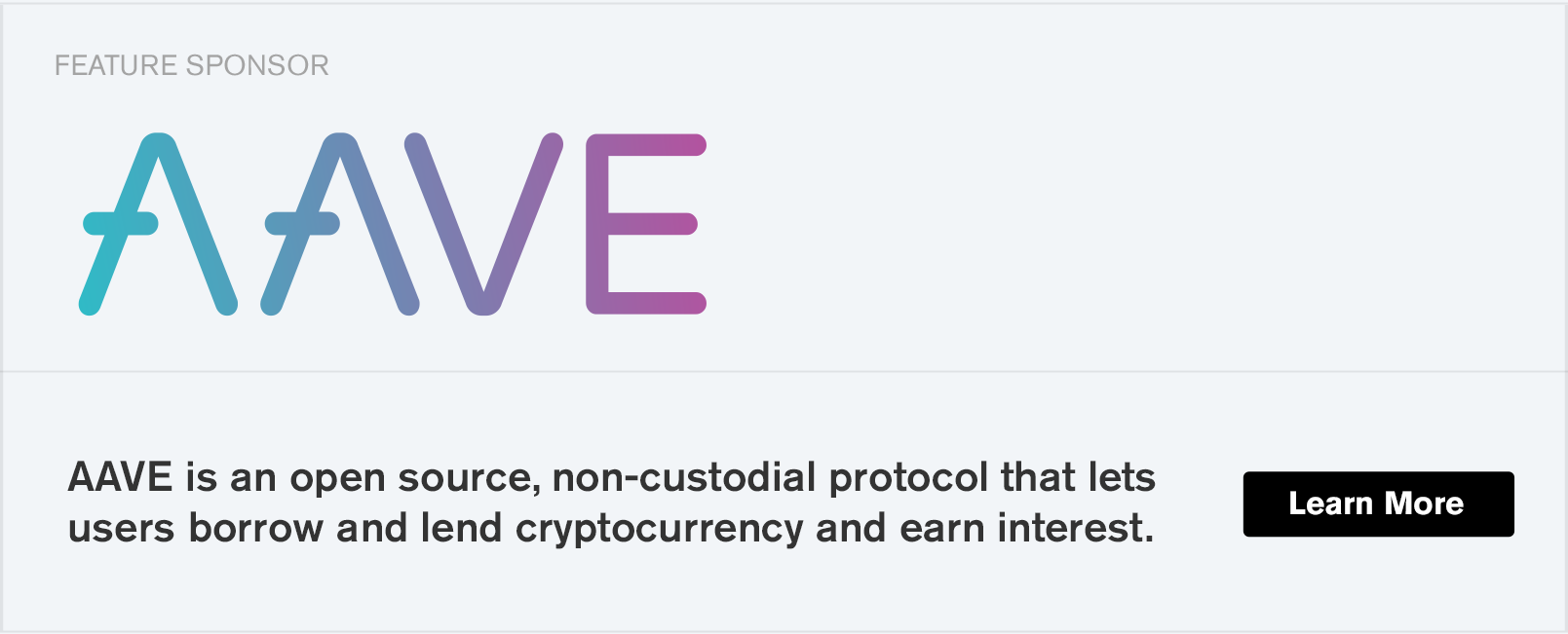 As explained by Will Villanueva, also speaking at Ethereal, the next milestone in Ethereum 2.0's roadmap is Phase 1. This involves implementing sharding, and creating 64 shards with a data capacity of 500 kb each. For some context, blocks on the current single Ethereum chain are around 25 kb. This allows a lot more transactions to be processed on the network.
Phase 1.5 will see Eth 1.0 merged with Eth 2.0—and the current Ethereum blockchain will become one of the shards in the newly formed 64-shard Ethereum 2.0.
Phase 2.0 is where the various applications and networks on the Eth 2.0 chain begin to communicate. According to Villaneuva, these applications could be wildly different in nature, and could include the likes of Libra, UTXO blockchains (like Bitcoin), and will also contain the old chain, Eth 1.0.
And as Edgington reminded viewers in his Ethereal talk, this is where the real difficulty with Eth 2.0 begins. Edgington said, "Interoperability is much harder than single client testnets. These multi-client testnets unearth all sorts of exciting little inconsistencies that break things."
What cryptocurrency will become the main one in a year?
The sooner Eth 2.0 can start breaking things, the sooner it can progress.
Have a news tip or inside information on a crypto, blockchain, or Web3 project? Email us at: [email protected]
Source: decrypt.co
Author: Decrypt / Greg Thomson
Crypto market grows by $13 billion as bitcoin breaks the $10,000 threshold for the first time since February | Currency News | Financial and Business News | Markets Insider
Reuters
The cryptocurrency market added $13 billion in value over the past day as bitcoin jumped more than 6% Thursday evening.
Bitcoin has rallied more than 100% from its March 16 low and has eclipsed $10,000 for the first time since February.
The three major reasons for the move include anticipation of the next bitcoin halving, institutional investors adding exposure, and the perception that bitcoin would protect against a surge in inflation.
Visit Business Insider's homepage for more stories.
The entire cryptocurrency market is worth a combined $267 billion as of Friday morning, data from CoinMarketCap shows.Â
Bitcoin's Thursday jump only adds to its recent gains. The cryptocurrency has rallied 102% from its March 16 low of $4,944 to $10,025 Thursday night, representing the first time bitcoin has eclipsed $10,000 since mid-February.
There are three major reasons being attributed to the move higher in crypto markets.
1. Anticipation of the upcoming bitcon halving.
Currently, miners are rewarded with 12.5 new bitcoin per block mined.
On May 12, that 12.5 new bitcoin reward will be halved to 6.25 new bitcoin, limiting the future supply of bitcoin coming onto the market.Â
Basic supply-demand principles suggest a reduction in supply results in an increase in price.
Coindesk.com
In 2012, new bitcoin rewards to miners were halved from 50 to 25, and in 2016, they were halved again from 25 to 12.5.
Halvings in bitcoin occur every four years.
2. Evidence that institutional investors are starting to load up on bitcoin.
That talking point seems to finally be coming to fruition.
On Thursday, Bloomberg reported that billionaire hedge fund manager Paul Tudor Jones would start buying bitcoin.
Jones told clients that one of his funds could have a low-single-digit percentage allocation to bitcoin futures.
Jones' reasoning for the allocation to bitcoin? To protect against inflation.
3. Growing belief that bitcoin will act as a hedge against inflation.
There is a growing belief that bitcoin will serve as an effective hedge against a potential rise in inflation.
Whereas governments can print an unlimited amount of money for various fiscal and monetary policies, similar to physical gold, the supply of bitcoin is fixed.
The supply of bitcoin is fixed at 21 million coins. It is estimated that of the 21 million total coins, 18 million have been mined already.
As outlined in the chart below, technically, bitcoin is pushing up against a key resistance level. The resistance for the digital gold currency has been $10,000 since 2018. If bitcoin can decisively trade above the psychological $10,000 level, bulls should be back in control of bitcoin.
Freestockcharts.com
Â
Source: markets.businessinsider.com
Author: finanzen.net GmbH
98% of XRP transactions are empty, says report
A research paper has found that the majority of transactions on three major blockchain platforms are valueless. In many cases, they are largely used for spam or for airdropping worthless tokens.
The paper's abstract states: "Our analysis reveals that only a small fraction of the transactions are used for value transfer purposes. In particular, 95% of the transactions on EOS were triggered by the airdrop of a currently valueless token; on Tezos, 82% of throughput was used for maintaining consensus; and only 2% of transactions on the XRP ledger lead to value transfers."
The authors of the paper—Imperial College London PhD student Daniel Perez, University College London researcher Jiahua Xu and Brave chief scientist Benjamin Livshits—tracked different transaction types on the above blockchains, noting their purpose and value. The authors conclude that while the above chains process a lot of throughput, the majority of it may be essentially useless.
"With EOS and XRP, the majority of the transactions exhibit characteristics resembling DoS attacks," reads the paper. DoS, or denial-of-service attacks, are cyberattacks where large numbers of computers are used to put strain on a website, or other service, to take it offline.
Regarding XRP, the paper states, "the throughput on the XRP ledger during our observation period appeared to be fraught with zero-value transactions," adding, "We learned that both transaction volume and token value on the XRP ledger are highly manipulable."
As Decrypt has reported, XRP transactions are also used to trick exchanges. XRP is unique in that it can show transactions that have been paid in part, unlike other blockchains where you either have a transaction or you don't. This means there are two different "amount received" parameters and if the exchange uses the wrong one, they might credit a trader's account with far more XRP than they sent to the exchange.
Tezos (XTZ) transactions are closely analyzed in the paper, which concludes that the blockchain's voting process is the source of most of its transaction volume. The paper states:
"For Tezos, since transactions per block are largely outnumbered by mandatory endorsements, most of the throughput, 82%, is occupied for maintaining consensus."
Tezos is a proof-of-stake blockchain platform, where people who hold the Tezos coin can help keep the network running and vote on how it should be changed over time. So, while transactions may have no value, they might still be performing a useful function.
It's worth noting that the paper was contributed to by Benjamin Livshits—chief scientist at Brave Software. The Brave Browser's native cryptocurrency, Basic Attention Token (BAT), is built on Ethereum—which rivals other cryptocurrencies, particularly EOS.
The authors conclude that the above blockchains have the capacity and capability to handle high levels of throughput. But, they say, their current usage doesn't live up to their potential.
"The bottom line is: the three blockchains studied in this paper demonstrate capacity to carry out high throughput; however, the massive potential of those blockchains has thus far not been fully realized for their intended purposes," ends the paper.
What's the point of being able to run millions of transactions per second, if the demand simply isn't there?
Have a news tip or inside information on a crypto, blockchain, or Web3 project? Email us at: [email protected]
Source: decrypt.co
Author: Decrypt / Greg Thomson
Bitcoin surges as cryptocurrency jumps $13 BILLION in huge rally
The price of bitcoin had dropped to $3,750 (£2220) on March 13 — known as Black Thursday — but has since rallied by more than 160 percent.
Similarly, stock markets which saw sharp drops in March have since recovered.
Bitcoin is not issued by a central authority like other curries are but is instead underpinned by a technology known as a blockchain.
So-called miners with specialised computers compete with each other to solve complex math problems to validate bitcoin transactions. Whoever "wins" the race gets a newly minted bitcoin. This activity happens in blocks, a group of transactions joined in one.
Every four years the value of bitcoin per block mined is halved, to keep on top of inflation.
So on May 12, the reward per miner will be cut from 12.5 bitcoin per block mined to 6.25.
This reduces the supply of bitcoin coming into the market, which in turn increases the price.
Proceeding previous halving events there has been a price increase in bitcoin.
Matthew Dibb, co-founder of Stack, a bitcoin index fund provider, told CNBC: "For the past few weeks, we have seen additional players enter the bitcoin market as prices have trended upward in anticipation of the halving event as bulls saw this as an opportunity to buy bitcoin ahead of a price pop and what many expect will be significant price appreciation."
Bitcoin had previously been compared to gold as a safe haven asset during turbulent times however, recently bitcoin has fallen and risen when stock markets have.
The cryptocurrency has increasingly been known for huge price swings. In 2017, it saw a surge that sent its price from under $1,000 (£807) to more than $19,700 (£15,906).
Yet the risk of a substantial drop remains.
DON'T MISS:
02 and Virgin Media to merge creating a media and telecoms giant worth £31BILLION
Martin Lewis breaks down new ISA rules: 'Now this is a bit complicated
Financial crisis warning: Britain facing worst recession for 300 years – markets on alert
Vijay Ayyar, head of business development at cryptocurrency exchange Luno said: "We have gone from 3K to 10K in 2 months, too fast, too soon. There will be a pullback, and that will determine what kind of crash it is.
"We could pull back to 8K, hold, and them move higher to 15K. Or we could go right back down to 3K as well. At this point though, one has to be bullish, unless, we see a violent move down.
"I think the current run up though is part of a larger move up, so don't think we'll see 3K again anytime soon. But if we do run up to 15-20K, then likelihood of a big move down and larger correction is higher."
Source: www.express.co.uk
Author: Megan Baynes
Previous
Next