YouTube Introduces New Fact-Checking System – Will It Stop Bitcoin, Ethereum and XRP Scammers?
The world's largest video-sharing platform is introducing a new system to help viewers in the US determine whether certain videos contain misleading information.
In a blog post published on Tuesday, YouTube says it will launch its fact-checking information panels in the US following a roll-out in Brazil and India. While the fact-checking feature is primarily a response to Covid-19 misinformation and a number of conspiracy theories that have gone viral, YouTube has also been accused of ignoring Bitcoin, Ethereum and XRP scams on the platform, which have fleeced investors and continue to raise concern among regulators, policymakers and industry insiders who are trying to protect consumers and expand the industry.
YouTube's new fact-checking feature will use "information panels" to verify news articles in a fast-moving cycle by connecting people with over a dozen authoritative sources. The feature will tap over a dozen US publishers including FactCheck.org, PolitiFact, The Dispatch and The Washington Post Fact Checker.
"We're now using these panels to help address an additional challenge: Misinformation that comes up quickly as part of a fast-moving news cycle, where unfounded claims and uncertainty about facts are common. (For example, a false report that COVID-19 is a bio-weapon.) Our fact check information panels provide fresh context in these situations by highlighting relevant, third-party fact-checked articles above search results for relevant queries, so that our viewers can make their own informed decision about claims made in the news."
Global payments company Ripple and CEO Brad Garlinghouse recently filed a lawsuit against YouTube alleging that deliberate inaction makes it easy for fraudsters to steal cryptocurrency.
While YouTube's statement about its new fact-checking feature makes no mention of targeting scammers who are using the platform to try to steal money from its viewers, the company says the new system will take some time to fully ramp up.
"We are committed to our responsibility to protect the YouTube community, and expanding our fact check information panels is one of the many steps we are taking to raise up authoritative sources, provide relevant and authoritative context to our users, and continue to reduce the spread of harmful misinformation on YouTube."
Source: dailyhodl.com
New Ethereum 2.0 Calculator: Stake ETH 1 and Earn 279% in 10 Years
The newly launched ETH 2 Calculator claims that you can earn 279% in ten years by staking one ether (ETH) on the Ethereum 2.0 network. And then, a number of "ifs" appears in this equation.
ETH price tracking platform EthereumPrice.org has launched a new calculator meant to allow a possible look into the future, to show to users how much they could potentially earn by staking on Ethereum 2.0 network, the first phase of which is expected to come this year.
As a reminder, staking refers to "locking up" a network's digital asset in order to improve the efficacy of a blockchain network. This locking away of funds is what gives the action its name, as participants must first put up a "stake." In exchange for staking funds and helping to secure the network, participants are often allowed to receive a share of the block rewards. (Learn more: How Does Staking Economy Work?)
The new calculator enables primary options, the amount staked in ETH and a fiat currency to display the stake in, as well as advanced options: expected uptime of Ethereum validator, an average of all validator uptimes, the ETH price, and total ETH staked as a percentage of circulating supply. The greater a validator's uptime, the greater their total reward, and the higher the total ETH staked as a percentage of circulating supply, the lower the yield, explains the website.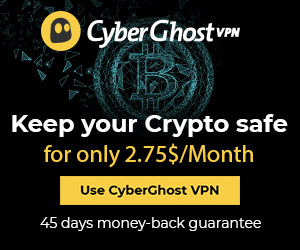 Also, during the Phase 0, each staking node (validator) can only stake ETH 32 (USD 6,286), while third parties are estimated to offer services to those willing to stake smaller amounts.
Leaving all advance options at default, and staking ETH 1, at the current ETH price of USD 196.65, the calculator says that the value of the original stake would be worth USD 225 after a single year and USD 746 after 10 years. This is 279% more than the original price. The annual interest earned on the stake would be 14.26%.
If we play with the total ETH staked and raise it from 1% to 2%, we find that the annual interest earned on the stake will be 10.08%. The original stake would be worth USD 215 in a year and USD 514 in a decade. Raising this to 10%, we get 4.51% annual interest earned, USD 206 in a year and just USD 306 in a decade.
Also, the calculator's accuracy is questionable given the space's volatility. Its creators state that it assumes a constant price of ETH, and if one thing is certain in the Cryptoverse is that a price is never constant.
Learn more: Multi-Client Testnet for Ethereum 2.0 is Live, Bringing Phase 0 Closer
Source: cryptonews.com
Author: By Sead Fadilpašić
Bitcoin Set for $288K by 2020 via Updated Stock-to-Flow Model
An improved Stock-to-Flow model for Bitcoin is predicting a very bullish future for the king coin within a few years. BTC is expected to reach $288K by 2024.
Over the years, several analysts have come up with different ways of predicting the Bitcoin price trajectory. Most of these models have been quite bullish, and keep investors interested in the market, hoping that the price will spike. The Bitcoin Stock-to-Flow (S2F) model created by popular analyst PlanB, is the most popular. In a new publication, PlanB has made a new prediction for Bitcoin at $288,000, using an improved version of the stock-to-flow model.
The new Bitcoin prediction is based on what he describes the Stock-to-Flow Cross Asset (S2FX) Model. This is an update on the earlier Stock-to-Flow model released last year. According to PlanB, the new model works with Bitcoin in phase transitions. Explaining this, PlanB describes phase transitions with other things like water and the U.S. Dollar.
Water has transitioned into different phases, including solid, liquid, gas, and ionized. Even though they're all water, they can exist with different properties per phase. The U.S. dollar has also had its transition phases, from a gold coin to gold-backed paper, and now to paper, not backed by anything.
In the article, PlanB refers to a 2018 study by Nic Carter and Hasu, which shows that Bitcoin has also gone through different phases. The first was the proof of concept phase where Bitcoin was, immediately the whitepaper was released. The next phase was the payment phase when 1BTC was equal to $1. The next was the E-Gold phase, which happened when Bitcoin and Gold were almost at par in price, after the first halving. The fourth phase was the financial asset phase which happened after the second halving. At this point, legal issues surrounding Bitcoin began to clear out, all over the world. At this point, Bitcoin started pulling daily transactions worth $1 billion.
For this model, PlanB adds silver and gold, updating it to a "real cross-asset model." With this new model, using regression analysis, PlanB puts Bitcoin at $288,000 by 2024. He also says that Bitcoin's market value, considering May's halving and the next one, will hit $5.5 trillion.
Originally published in March last year, the Stock-to-Flow model works with two important parts of Bitcoin's market nature. The stock describes the current size of Bitcoin's reserves or stockpiles. The flow is Bitcoin's annual production supply. At the time, PlanB used the Stock-to-Flow model to predict that the upcoming halving would be bullish for Bitcoin. According to him, Bitcoin will hit $55,000, with a total market cap of $1 trillion.
Bayern LB, one of Germany's biggest banks, considered the Stock-to-Flow model and made a larger prediction for Bitcoin, after May's halving. The bank believes that Bitcoin will hit $20,000 before the end of 2020. Even though both Bitcoin and gold cannot simply be produced on a whim, Bitcoin has a finite supply. This quality has considerably surged Bitcoin's Stock-to-Flow ratio, over time.
At the moment of writing, Bitcoin is trading at $7,787 which means that the asset has added around 1% in 24 hours.
What future awaits cryptocurrencies?
Bitcoin News, Blockchain, Cryptocurrency news, News
Source: www.coinspeaker.com
Author: Wanguba Muriuki
Top 3 Coins Price Prediction: Bitcoin, Ethereum and Ripple face significant upside potential with lack of strong resistance levels – Confluence Detector
Open: $7,758.34
Current Price: $7,806.50
BTC/USD has healthy support at $7,775, which has the one-day Fibonacci 38.2% and 61.8% retracement levels, 15-min and one-hour Bollinger Band middle curves, one-hour and 4-hour SMA 5, one-hour and 4-hour SMA 10, 15-min and one-hour SMA 50 and 15-min SMA 200.
Open: $196.65
Current Price: $198.55
ETH/USD has a stack of support levels from $195.50-$197, which has the one-hour Bollinger Band lower curve, 4-hour Bollinger Band middle curve, one-day Fibonacci 38.2% and 61.8% retracement levels, 4-hour Previous Low, Previous Week high, 4-hour and one-day SMA 5, 4-hour SMA 10, one-hour SMA 50, 15-min and one-hour SMA 100 and 15-min SMA 200.
Open: $0.2145
Current Price: $0.2156
XRP/USD has two healthy support levels on the downside at $0.214 and $0.1925. The former has the 15-min Bollinger Band lower curve, one-day Fibonacci 23.6% and one-week Fibonacci 161.8% retracement levels.
Source: www.fxstreet.com
Parity Developer confirms Ethereum 2.0 "Schlesi" multiclient testnet is live
Afri Schoeden, one of the lead developers at Parity Technologies, confirmed via Twitter on April 27 the important "Schlesi" multiclient testnet for Ethereum is now running.
The update marks a move closer to Ethereum's much-awaited 2.0 protocol, implemented to move the cryptocurrency away from a Proof-of-Work to Proof-of-Stake consensus design.
Called "Schlesi v0.1," the decentralized framework helps various 2.0 client developers to communicate with each other on the same protocol. For now, developer teams from Lighthouse and Prysm are testing the multiclient service, with about eight issues — mainly those of establishing a connection — known at the time of writing.
Clients such as Cortex, Nimbus, Teku, and a few others will be added to the testnet shortly, soon after its deemed stable by developers.
Schoden tweeted:
This is the Schlesi v0.11 ETH2 multi-client testnet genesis event. Recording:https://t.co/TKiAusorqF
— Afr (@a4fri) April 27, 2020
As per the official GitHub post, the developers called Schlesi an important means towards a "brand new blockchain," one that presents a "unique" approach to networking.
The document added Schlesi operates incentive-free for all developers, and any interested individuals can participate by creating validator deposits at this address on the Goerli testnet.
Compared to previous developmental efforts for multiclient tools, the GitHub post mentioned Schelsi encompasses "all aspects" of a complex interoperable network, including "minor roles" which were earlier not placed enough emphasis on.
Schlesi is built specifically to be "end-user centric," as explained in the post:
"Each user of the beacon chain should be able to manually complete any task, i.e., setting up a validator or synchronizing a beacon chain node."
The post further indicated automatic scripts to set up a staking node will be introduced in the future. But for now, the focus is on developing and stabilizing various setup components, such as nodes, clients, and other tools.
The multiclient testnet has been in development for over a year, with Ethereum's so-named "Serenity" update to launch soon after the Schlesi multiclient runs smoothly without issues for a few months.
Ethereum's move to staking would help build a full decentralized consensus system, unlike its current protocol that attracts flax for being dominated by Chinese miners. Generally speaking, the move will be relatively environmentally-friendly, a concern touted by many as a major drawback for PoW cryptocurrencies such as Bitcoin, Litecoin, and Ethereum.
Get our daily newsletter containing the top blockchain stories and crypto analysis straight to your inbox.
Post-mining his first bitcoins in 2012, there was no looking back for Shaurya Malwa. After graduating in business from the University of Wolverhampton, Shaurya ventured straight into the world of cryptocurrency and blockchain. Using a hard-hitting approach to article writing and crypto-trading, he finds his true self in the world of decentralized ideologies. When not writing, Shaurya builds his culinary skills and trades the big three cryptocurrencies.
Commitment to Transparency: The author of this article is invested and/or has an interest in one or more assets discussed in this post. CryptoSlate does not endorse any project or asset that may be mentioned or linked to in this article. Please take that into consideration when evaluating the content within this article.
Disclaimer: Our writers' opinions are solely their own and do not reflect the opinion of CryptoSlate. None of the information you read on CryptoSlate should be taken as investment advice, nor does CryptoSlate endorse any project that may be mentioned or linked to in this article. Buying and trading cryptocurrencies should be considered a high-risk activity. Please do your own due diligence before taking any action related to content within this article. Finally, CryptoSlate takes no responsibility should you lose money trading cryptocurrencies.
Source: cryptoslate.com
Author: AuthorShaurya Malwa Twitter LinkedIn
Previous
Next