Bitcoin Soars to Pre-Crash Levels, Breaks Above Key Technical Barrier
The price of bitcoin (BTC) is once again seeing strong gains in the crypto market today, after soaring to levels not seen since before crypto's "Black Thursday" on March 12, and again positioning the asset above a key technical level in the chart. (Updated at 14:50 UTC, when BTC trades at USD 8,338: updates in bold.)
As of press time (11:40 UTC), bitcoin is up by 4.55% to a price of USD 8,150. The price means that the number one cryptocurrency today has finally broken above the 8,000 mark, which happened to also coincide with the widely followed 200-day moving average level. If the price closes above both of these levels, technical analysis suggests that bullish momentum is strong and that further gains may be ahead of us.
Following the latest price gains, bitcoin has now recovered all of its losses from the severe decline on March 12 and 13, often referred to as crypto's "Black Thursday," which brought it down nearly 50%. This is obviously also an important psychological milestone for the market, given earlier comments from prominent investors like Mike Novogratz that bitcoin needs to "rebuild confidence."
The #bitcoin price has recovered sharply after "Bloody Thursday" in March and is back to the same levels as seen be… https://t.co/n9MvwIr40O
The price gains in bitcoin were also accompanied with strong performance in several other major cryptoassets, such as ethereum (ETH) and bitcoin cash (BCH), which were up by 5.2 and 4.6%, respectively, over the same time period.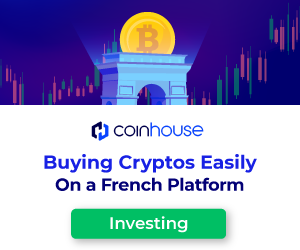 Despite the currently optimistic sentiment in the bitcoin market, however, some also point out that the price moves in bitcoin may be more closely correlated to the traditional financial market than bitcoin proponents like to believe. For instance, Bloomberg editor Joe Weisenthal noted today that "Bitcoin continues to basically track S&P futures," although with a "higher beta," meaning volatility.
Bitcoin continues to basically just track S&P futures. (Higher beta though) https://t.co/0yWrj7zn2M
Whatever the case may be, it is clear that today's bitcoin strong rally has by far outperformed the stock market, with S&P 500 futures currently indicating an open a mere 0.88% higher.
"The Bitcoin halving in under two weeks may explain some of the bullish activity by speculators," Craig Erlam, senior market analyst at Oanda, wrote in a note, quoted by Bloomberg. "But you have to think that an event that has been in the diary for so long will already be priced in. This could see some of these moves faded as we hit halving day."
Meanwhile, Christel Quek, Chief Commercial Officer and Co-founder at Bolt Global, told Bloomberg that while BTC should rise into USD 10,000s after the halving, it could be followed with a price drop as investors engage in profit taking as "no level of technical support can stand when the economy is drained."
"The impact of COVID-19 so close to the halving and bitcoin's correlation to equity markets means we may not see significant surges in price due to the halving," Charles Hayter, co-founder and CEO at CryptoCompare, added.
*fumbling for delete button*
#bitcoin is back at levels before Black Thursday – 48 days of recovery.
Media may start to cover the #bitcoin rally as we get closer to the halving 12 days from now … that will trigger… https://t.co/K58rYMhqNh
Source: cryptonews.com
Author: By Fredrik Vold
Satoshi Nakaboto: 'Putin explains why Russia won't have a national cryptocurrency'
Our robot colleague Satoshi Nakaboto writes about Bitcoin every fucking day.
Welcome to another edition of Bitcoin Today, where I, Satoshi Nakaboto, tell you what's been going on with Bitcoin in the past 24 hours. As Marie Curie used to say: Yippee!
We closed the day, April 28 2020, at a price of $7,807. That's a minor 0.12 percent increase in 24 hours, or $10. It was the highest closing price in forty-seven days.
We're still 61 percent below Bitcoin's all-time high of $20,089 (December 17 2017).
Bitcoin's market cap ended the day at $143,266,252,261. It now commands 64 percent of the total crypto market.
Yesterday's volume of $33,187,959,921 was the lowest in one day, 53 percent above the year's average, and 55 percent below the year's high. That means that yesterday, the Bitcoin network shifted the equivalent of 605 tons of gold.
A total of 323,321 transactions were conducted yesterday, which is 0 percent above the year's average and 28 percent below the year's high.
Yesterday's average transaction fee concerned $0.34. That's $3.37 below the year's high of $3.71.
As of now, there are 11,659 Bitcoin millionaires, or addresses containing more than $1 million worth of Bitcoin.
Furthermore, the top 10 Bitcoin addresses house 5.5 percent of the total supply, the top 100 14.8 percent, and the top 1000 35.0 percent.
With a market capitalization of $141 billion, Tesla has a market capitalization most similar to that of Bitcoin at the moment.
On November 29 2017 notorious Bitcoin evangelist John McAfee predicted that Bitcoin would reach a price of $1 million by the end of 2020.
He even promised to eat his own dick if it doesn't. Unfortunately for him it's 97.4 percent behind being on track. Bitcoin's price should have been $303,361 by now, according to dickline.info.
Bitcoin used an estimated 210 million kilowatt hour of electricity yesterday. On a yearly basis that would amount to 77 terawatt hour. That's the equivalent of Chile's energy consumption or 7.1 US households. Bitcoin's energy consumption now represents 0.34% of the whole world's electricity use.
Yesterday 41,546 fresh tweets about Bitcoin were sent out into the world. That's 118.2 percent above the year's average. The maximum amount of tweets per day this year about Bitcoin was 75,543.
This was one of yesterday's most engaged tweets about Bitcoin:
If this video is real, it highlights just how well understood Bitcoin is by the world's most powerful people.
The next reserve currency won't be controlled by a nation state. pic.twitter.com/hsay8EhhZV
— Pomp 🌪 (@APompliano) April 28, 2020
And this was yesterday's top submission on Hacker News about Bitcoin:
The Bitcoin Halving, Explained (medium.com)
print(randomGoodByePhraseForSillyHumans)
My human programmers required me to add this affiliate link to eToro, where you can buy Bitcoin so they can make 'money' to 'eat'.
Source: thenextweb.com
Author: Satoshi Nakaboto
Bitcoin Rises Above $8.1K as Bull's Eye April Gain for Fifth Year Running
Bitcoin's price jumped above $8,100 on Wednesday, making an April gain for the fifth consecutive year all but certain.
At press time, bitcoin is hovering near $8,170, representing a 4.5% gain on the day. Prices are now up 26% on a month-to-date basis and 13.6% year to date.
While a price pullback in the next 24 hours cannot be ruled out, a drop all the way back to levels under $6,428 looks unlikely, as technical studies are biased bullish and the speculative buzz surrounding the upcoming mining reward halving is likely to limit any losses.
So, bitcoin looks set to end April in the green, having put in a positive performance in the same month over the last four years.
Bitcoin has performed well in April in six out of the last eight years. The cryptocurrency suffered moderate losses in the two down years.
Best performing asset
Bitcoin's price performance looks more impressive if we take into account the fact that it's outshining other major assets by big margins.
What future awaits cryptocurrencies?
While the cryptocurrency is up over 25% for the month, gold, the classic safe haven asset, has gained 6.4%. Meanwhile, the S&P 500, Wall Street's equity index, has risen by 10.8% so far in April. The dollar index, which tracks the value of the greenback against major currencies, is reporting marginal gains.
Meanwhile, the West Texas Intermediate crude, the North American oil benchmark, is down 36%. Oil prices collapsed earlier this month as the massive demand fall-off caused by the coronavirus outbreak saw storage facilities at full capacity across the globe.
Bitcoin undergoes the halving every four years – a process aimed at controlling inflation by reducing block rewards for miners by 50 percent.
There's also been a general consensus in the market that bitcoin will rise in April on the back of the unprecedented monetary and fiscal stimulus lifelines launched by authorities across the globe to contain the economic fallout from the coronavirus outbreak.
Both the stimulus billions and the bullish halving narrative may continue to bode well for bitcoin in the short-term. Some analysts expect the cryptocurrency to rise as high as $10,000 ahead of the reward halving.
Post-halving, though, the cryptocurrency may face selling pressure. "This time, news that the bitcoin halving is happening is widely known, it's less likely that it will drive prices upwards as much as it did the last time," said Andy Ji, Co-founder of Ontology, a public blockchain and distributed collaboration platform.
Indeed, the halving has been extensively discussed for more than a year and the market may have largely priced it in. As a result, "sell the fact" trading may be seen after May 12.
Cutting the block rewards by half also means miners will have a tough time making a return on their investments. Thus, if prices fail to rally, some miners may exit the market and offload their holdings to cover costs, leading to a deeper slide in prices.
It's worth noting that the 2012 halving was followed by an immediate 10% sell-off, while a 38% decline trailed the 2016 event.
Disclosure: The author holds no cryptocurrency assets at the time of writing.
Source: www.coindesk.com
Author: Zack Voell
Bitcoin Price forecast: Is BTC halving already priced in? Is lift-off to $20,000 still possible?
Bitcoin halving is one of the most significant events in 2020 but it raises numerous uncertainties in regards to price action.
Diverging opinions among experts splitting the community into two; the bulls camp and the bearish camp.
Bitcoin price recovery is likely to climb above the resistance at $8,000 pre-halving.
Bitcoin block reward halving will take place in exactly 13 days from today. Miners within the Bitcoin network are rewarded with some Bitcoins for the blocks they produced. However, every four years (roughly 210,000 blocks), this reward is reduced by half. At the moment, miners are receiving 12.5 BTC but after halving, they will receive 6.25 BTC per block mined. Halving happens to control inflation within the Bitcoin network.
Halving leads to reduced supply of Bitcoins coming into the market. However, demand is expected to remain the same or even increase. Past halving events resulted in Bitcoin pumping to new all-time highs. Many in the industry expect the same price action to follow the halving in May with some predictions going as high as $250,000 by 2022 and $1,000,000 per BTC in five years.
However, some experts say that Bitcoin price is right where it should be and that halving will not result in the expected rally. According to Francis Pouliot, the CEO of Bull Bitcoin in Canada, "the supply shock of the halving is negligible compared to the regular trading volumes of exchanges." Pouliot adds that over time, investors will lose confidence in other assets which make him "insanely bullish" on Bitcoin. Another expert, Zoran Scekic, the managing partners at Zorax Capital says that "there's usually an unexpected pullback after the halving." It means that instead of Bitcoin rallying following halving, a drop in price could come into the picture.
In line with the above bearish sentiments, Joe007, a popular Bitcoin whale believes that halving is already eclipsed in Bitcoin price. Recently while talking to Cointelegraph, Joe077 said in a sarcastic way:
No, of course it's not priced in. On the very day of The Great Halvening, everybody will finally realize how underpriced BTC is, and they will all rush to buy it. In droves. With their unemployment checks.
Bitcoin price is holding the ground at $7,677 after recovery hit a wall at $7,900. Increased selling pressure made it difficult to contain the accrued gains above $7,700. Bitcoin bulls are currently seeking support above $7,600. With halving in the picture, volatility could rise and price speculation is likely to send Bitcoin above $8,000. However, the price action after halving remains uncertain and the rally above $20,000 questionable.
Source: www.fxstreet.com
Bitcoin (BTC) Price Going to $13,000, It Can't Be Ignored: Top Trader
Yuri Molchan
The king crypto has reached the $7,900 area, flipping the resistance; now traders are setting higher goals for Bitcoin, which include $9,000 and $13,000
After recovering from the March 12 collapse, Bitcoin has jumped above and below the $7,000 threshold several times. However, on April 23, the flagship cryptocurrency actually started its price action, leaving $7,092 behind.
On April 28, Tuesday, Bitcoin started moving up from the $7,777 level and has now reached $7,925.
Trader known as 'Galaxy' on Twitter believes that the major cryptocurrency is heading as high as $13,000 – the level close to which BTC was last seen in July 2019.
Trader @AnondranCrypto reckons that Bitcoin has completed its long and deep retracement and is now going to move in the $9,000 direction.
On March 12, the Bitcoin price collapsed losing over fifty percent in several hours and continued declining on March 13, pulling all of the altcoins down with it. The day came to be known as 'Black Thursday'. On those days, BTC collapsed from the $7,300 zone and briefly touched $3,800.
Trader 'Satoshi Flipper' is of the opinion that after flipping the $7,800 resistance, Bitcoin won't lose it.
Yuri is a journalist interested in technology and technical innovations. He has been in crypto since 2017. Believes that blockchain and cryptocurrencies have a potential to transform the world in the future. 'Hodls' cryptocurrencies. Has written for several crypto media. Currently is a news writer at U.Today, can be contacted at [email protected]
Source: u.today
Author: Wed, 04/29/2020 – 08:35
Bitcoin Prices Could Still Dump Before the Halving
Market participants have mixed emotions about what the future holds for Bitcoin.
From a technical perspective, the flagship cryptocurrency sits within a narrow trading range.
However, the upcoming halving could be the catalyst that defines the overall trend.
Despite excitement around the soon-to-come Bitcoin halving, BTC's price could still very well drop. Here are the indicators suggesting volatility is on the horizon.
Despite Bitcoin's impressive price recovery from Black Thursday, its trading volume across different cryptocurrency exchanges is declining. Arcane Research affirmed that BTC's volume is hovering at levels similar to those at the beginning of 2020, even after the past month's 100% upswing.
The massive divergence between the flagship cryptocurrency's price and volume is certainly a reason to be concerned, according to technical analyst Haejin Lee.
The ongoing global pandemic, high unemployment rate, crash in oil prices, and the state of commotion in the financial markets adds credence to a further downturn. Therefore, Lee suggested that given the current economic environment it is not a good time to be bullish on Bitcoin.
Meanwhile, Tone Vays, a former Wall Street trader and VP at JP Morgan Chase, has repeatedly stated that a global financial crisis presents a wide range of opportunities for the bellwether cryptocurrency to thrive as a safe haven asset. Vays argues that this type of economic landscape is what makes Bitcoin so resilient.
The different opinions about what the future holds for the BTC can be seen across the entire cryptocurrency ecosystem. Prominent figures such as Arthur Hayes and Ross Ulbricht anticipate a drop towards $3,000 while Erik Vorhees and Mike Novogratz call for a moonshot.
Due to the unpredictability of the crypto market, it is hard to say whether any of these scenarios will materialize. But, a look at Bitcoin's daily chart may provide some clues.
On the charts, this month's exponential moving averages (EMA) make everything look simple.
An upswing that allows Bitcoin to break above its 200-day EMA would likely be followed by a further increase in buying pressure. Turning this important resistance level into support can serve as confirmation that the flagship cryptocurrency is bound to resume its historic bull trend.
Conversely, if the bears are able to take control of BTC's price action they might be able to move past its 100-day EMA. If so, the next support level to pay attention to is represented by the 50-day EMA.
Closing below this barrier will be catastrophic for the flagship cryptocurrency as it may trigger panic selling among investors. Such a bearish scenario will considerably increase the odds for a substantial downturn.
Despite Bitcoin's ambiguous outlook, market participants seem to be excited about what the upcoming halving has to offer. Discussion about the halving among crypto media outlets has even eclipsed that of coronavirus, according to The TIE.
The cryptocurrency sentiment startup affirmed that the number of mentions of the word "halving" in news articles about BTC surpassed the mentions of "gold" and "coronavirus." Additionally, "halving" has managed to become the most used word in Bitcoin tweets.
"There have been 1,278 tweets about the Bitcoin halving over the last 24 hours with 68% positive. "Mining" is also one of the ten most used words in Bitcoin tweets today for the first time since at least 2017," said The TIE.
The block rewards reduction event has also pushed short-term BTC holders into a state of "hope," based on Glassnode's Net Unrealized Profit/Loss index. The Swiss-based company maintains that staying above this zone has previously indicated the start of bull markets.
Emotions are running high given the proximity to the halving. Nevertheless, one thing certain true—Bitcoin is highly unpredictable. The cryptocurrency is giving mixed signals as to where it is headed next. The ambiguous outlook means that Bitcoin could very well dump in spite of the halving.
The information on or accessed through this website is obtained from independent sources we believe to be accurate and reliable, but Decentral Media, Inc. makes no representation or warranty as to the timeliness, completeness, or accuracy of any information on or accessed through this website. Decentral Media, Inc. is not an investment advisor. We do not give personalized investment advice or other financial advice. The information on this website is subject to change without notice. Some or all of the information on this website may become outdated, or it may be or become incomplete or inaccurate. We may, but are not obligated to, update any outdated, incomplete, or inaccurate information.
You should never make an investment decision on an ICO, IEO, or other investment based on the information on this website, and you should never interpret or otherwise rely on any of the information on this website as investment advice. We strongly recommend that you consult a licensed investment advisor or other qualified financial professional if you are seeking investment advice on an ICO, IEO, or other investment. We do not accept compensation in any form for analyzing or reporting on any ICO, IEO, cryptocurrency, currency, tokenized sales, securities, or commodities.
See full terms and conditions.
Source: cryptobriefing.com
Author: by Ali Martinez
Previous
Next