Market Wrap: Ether Up 50% in 2020, Hits $200 on Sunday
This year has been terrible for financial markets but good for cryptocurrencies. And while much has been made about bitcoin's (BTC) gains of 7 percent since the start of 2020, ether (ETH) has been a shining star. Year to date it's up roughly 50 percent.
"They're drivers that we all know – DeFi, Ethereum 2.0 and more decentralized apps," Thomas said.
However, Thomas was more cautious on stablecoins, despite their recent surge on Ethereum. He pointed to long-term forecasts of near zero interest rates, especially regulated bank deposit-backed stablecoins running on the network such as USDC, PAX and BUSD.
"With very low interest rates and bid-offer spread tightening, stablecoins will move out of fashion as they'll become far less profitable," he said.
Ether ICO treasuries almost empty
"Projects that still have their treasuries stocked up with crypto that's not their native token should be converting all of it to cash, Sukernik said. "They're not in the business of managing crypto portfolios."
Even so, it's clear most projects, especially the largest ones that raised ether in 2017 such as Bancor, Tezos and Filecoin, don't have any more to sell into the market.
Crypto markets
While bitcoin was in sideways trading Monday climbing less than a percent, ether performed similarly, losing less than a percent as of 20:20 UTC (4:20 p.m. EDT).
Over the weeked, both bitcoin and ether trended upward, above their 10-day and 50-day moving average technical indicators. Although ether slipped a bit in 24-hour trading Monday, Rupert Douglas, head of institutional sales at digital asset management firm Koine remains bullish on both assets. "I think bitcoin and ether are about to rally," he said.
Losers on Monday include neo (NEO) dipping 3 percent, dash (DASH) in the red 3 percent and qtum (QTUM) losing 3 percent. All price changes are as of 20:20 UTC (4:20 p.m. EDT).
Other markets
In commodities, gold traded sideways Monday, down less than a percent, and closed the New York trading session at $1,713. Oil continued its turmoil, down 24 percent as of 20:20 UTC (4:20 p.m. EDT).
The S&P 500 index climbed 1.4 percent. U.S. Treasury bonds were mixed. Yields, which move opposite to price, were up highest on the 10-year on coming in at 9 percent.
U.S. gross domestic product for the first quarter is expected to be released April 29. Toby Wu, an analyst for multi-asset brokerage eToro, expects the numbers to affect U.S. stocks.
"The upcoming US Q1 GDP data will directly reflect the impact that the pandemic has had on the US economy, particularly in March," Wu said. "If low Q1 data is any indication of Q2's performance, we can expect further price reductions in US stocks."
In Europe, FTSE Eurotop 100 index of largest companies in Europe closed in the green 1.7 percent amid easing of lockdown restrictions creating economic optimism.
The Nikkei 225 index in Asia ended its trading day up 2.7 percent, buoyed by the Bank of Japan's announced stimulus in the form of unlimited bond buying and easing rules on purchases of corporate debt.
Source: www.coindesk.com
Author: Christine Kim
Fear for Sustained Bitcoin Correction Sparks as Frantic Gold Sell-off Begins
Bitcoin starts correcting lower a day after hitting the local top near $7,81k
The move downhill occurs alongside a similar price action in Gold markets.
The yellow metal weakened towards $1,700 an ounce as some US states moved towards reopening economies.
Bitcoin showed first signs of withdrawing from its ongoing upsurge as its price slipped 1.50 percent a day after establishing the local top near $7,810.
The bitcoin-to-dollar exchange rate bottomed intraday at $7,677 during early Asian trade Tuesday, hinting it would extend its bearish correction to target technical support levels between $7,300-$7,500. The pair eased after US stocks hit a new seven-week high as states, including Florida, moved towards reopening their economies.
Florida has flattened the curve. Our state continues to ramp up #COVID19 testing, our hospitalizations remain low, and we are on the right path to safely re-opening our economy. pic.twitter.com/hsihPWhHyF
— Ron DeSantis (@GovRonDeSantis) April 27, 2020
The intraday action also showed the first signs of a correlation-break between Bitcoin and US equities. The two have moved almost in sync since March 2020, with bitcoin assuming the role of a risk-on asset amidst the Coronavirus-led economic crisis. The cryptocurrency saw some pressure from robustness in stocks this Tuesday.
As it hinted to break its short-term correlation with US equities, Bitcoin reinstated one with Gold, its top safe-haven rival. The cryptocurrency's intraday correction followed similar moves in the yellow metal market.
The XAU-to-dollar exchange rate fell 1 percent to close below $1,700 an ounce, logging its third consecutive day in the red zone. Before, the pair was trading near its highest in more than seven years. But the signs of easing Coronavirus lockdown took a toll on its price rally.
The global factors could put Gold and Bitcoin in the same basket. As economies begin to reopen, investors could allocate part of their funds to risk-on equities, affecting the growth of commodity assets. While that would not stop the Gold and Bitcoin's uptrend, it could end up slowing the bullish moves due to sudden capital reallocation.
"In this tumultuous year, Bitcoin is gaining accolades as a stabilizing and maturing store of value, more likely to continue appreciating along with gold," noted Mike McGlone, senior commodity strategist at Bloomberg Intelligence. "Bitcoin volatility is lower than the world's most significant commodity, crude oil, and the lowest ever vs. the S&P 500."
Avtar Sandu of broker Phillip Futures Pte. said something similar about Gold. The senior manager for commodities told Bloomberg that while Coronavirus certainly destroys the yellow metal demand, volatility in financial markets could send investors to its safety.
"Precious metals, especially gold, remain a good hedge," he added.
For now, investors could use Bitcoin to withdraw near-term cash profits.
The cryptocurrency is sitting atop 100 percent gains after crashing to $3,800 in, and its upcoming halving next month promises to send its prices further up towards $8,000. Nevertheless, a drop in US equities could lead investors to liquidate their profitable positions in both Bitcoin and Gold markets to cover their losses elsewhere.
While that additionally makes the two assets more correlated, it also means that they both could undergo sustained downside corrections in sync.
Photo by Sean Mungur on Unsplash
Source: bitcoinist.com
Bitcoin And Altcoins Continue To Probe Key Hurdles
In the past few sessions, bitcoin price struggled to surpass the USD 7,850 and USD 8,000 resistance levels. BTC/USD is currently (08:00 UTC) consolidating above USD 7,650 and likely preparing for the next key break. It could either rally above USD 7,850 or start a substantial decline towards USD 7,200.
Similarly, most major altcoins are facing key hurdles on the upside, including ethereum, XRP, litecoin, bitcoin cash, BNB, EOS, TRX, ADA, and XLM. ETH/USD is struggling to clear the USD 198 and USD 200 resistance levels. XRP/USD is also facing a strong selling interest near the USD 0.200 level.
Total market capitalization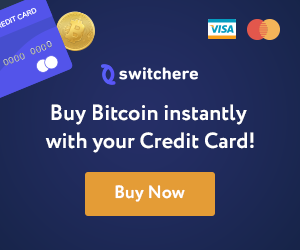 In the past two sessions, a few smaller altcoins gained more than 5%, including LEND, DGTX, XLM, LSK, SNX, MANA, REN, and XTZ. Conversely, a few altcoins declined more than 10% (HIVE, DGB, and STEEM).
Source: cryptonews.com
Author: By Aayush Jindal
Previous
Next