Almost Half of all Ethereum Mined in 2020 Purchased by Grayscale Investments
The Grayscale Ethereum Trust has reportedly purchased 48.4 percent of all the ETH that has been mined so far in 2020, according to a report that was published by Grayscale Investments on March 20, 2020.
The actual calculation itself was carried out by Redditor u/nootropicat, who noticed that Grayscale Investments had 13,255,400 outstanding shares at 0.09427052 ETH per share.
Out of this figure, 5,230,200 shares have been issued. At the aforementioned ETH share value and the ETH supply as of April 24, that figure amounts to 48.4 percent of the ether that has been mined this year.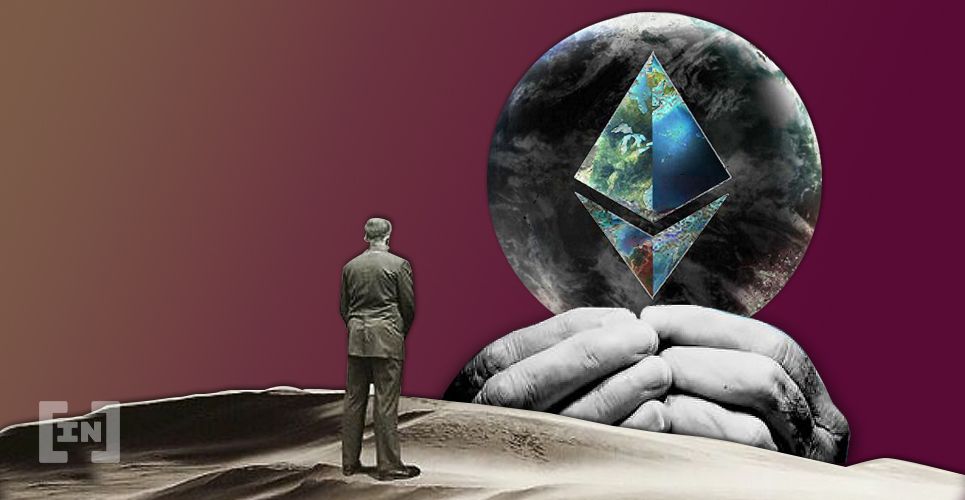 The number is indicative of Grayscale Investments' interest in Ethereum and other cryptocurrencies. 2020 itself has seen Grayscale push its investments up further:
Q1 2020 marks Grayscale's strongest quarter yet, with >$500 million raised … that's 83% of total capital raised for ALL of 2019, in just ONE quarter!
Grayscale Investments' Q1 2020 report offers some interesting insights into institutional investments in 2020. Hedge fund investments currently dominate the market, with overall institutional investment accounting for 88 percent of all investments.
The quarter saw almost a two-fold increase in investments, up from the quarterly high of Q3 2019 of $254.8 million to $503.7 million in Q1 2020. Furthermore, it saw $110 million in Q1 inflow, which is more than all previous inflows of the past two years.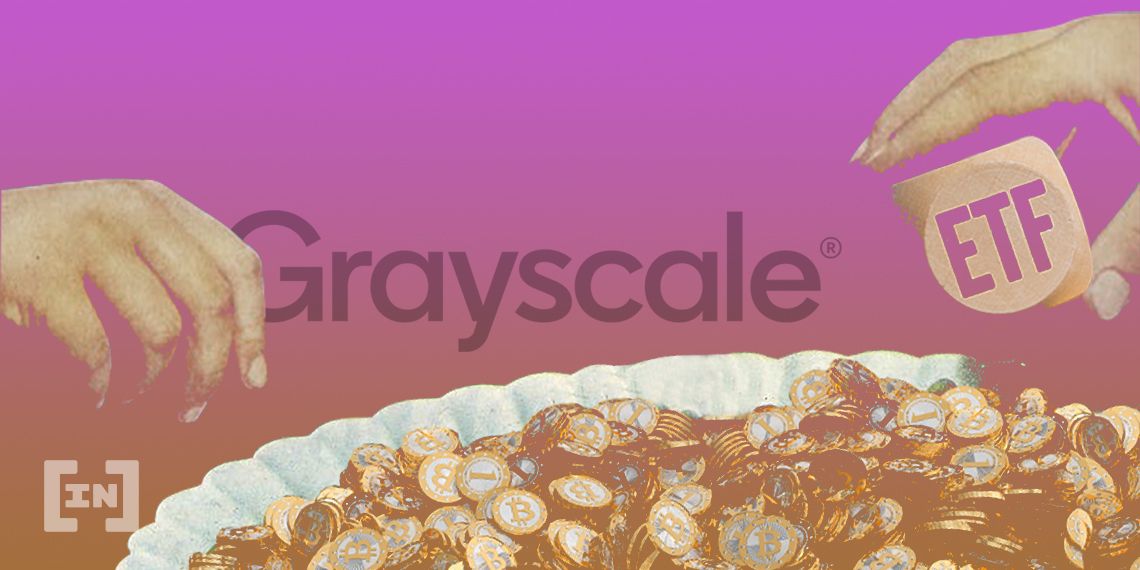 Investors who purchase Ethereum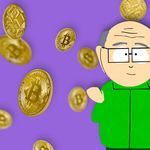 Blockchain is a digital ledger that's used for storing data on several servers across the world in a decentralized, trustless… More through Grayscale Investments' Ethereum Trust (ETHE) purchase the cryptocurrency at a premium of over 500 percent, according to reports that emerged in early April.
As mentioned previously, each share in the trust corresponds to 0.09427052 ETH, which is worth around $18.50 at the time of publishing. However, investors purchase the share for roughly 90$ — almost five times the price. This is a marked increase over the 200% premiums seen in February.
The apparent takeaway from this is that the interest in Ethereum has grown considerably among investors, who are willing to pay a high price to diversify their portfolio. The upside of paying such a high price is that they can use an investment vehicle that has passed regulatory requirements, negating some of the risks associated with more traditional avenues of investing in cryptocurrencies.
Source: beincrypto.com
Author: Illustrations by A. Gnetova and G. Phan
Ethereum (ETH) Price in Strong Uptrend as Wall Street Keeps Grabbing BTC, ETH
Yuri Molchan
While Ethereum is trading at $196, traders are expecting it to keep moving in the uptrend. Some strong fundamentals suggest ETH may rise too
The second biggest cryptocurrency, Ethereum, has been trading in a range between $190 and $199 for a couple of days already. At the time of writing, it is exchanging hands at $196.32.
Traders, however, expect that Ethereum has every chance at a continued rise to break the $200 resistance. Meanwhile, a Redditor writes that a Grayscale has purchased nearly half of all Ethers mined this year.
Any brief pullbacks close to that level, the trader says, would be nothing but dips in a strong uptrend.
'David_Smith' from TradingView believes that Ethereum is forming a Rising Wedge pattern. Should it confirm, ETH will start a correction to as low as $164.55. If ETH breaks from the pattern to the North and stays above the resistance line, the upward movement may continue, he says.
Trader 'kyer' expects Ethereum to reach the top of the rising channel and then make 'a very decent pullback' down to the $182 price level.
A Redditor has shared some data, showing that Grayscale Ethereum Trust has bought 48.4 percent of the ETH mined in 2020.
In the post, he states:
Previously, the prominent crypto educator IvanOnTech reported that a different Grayscale investment fund is already holding 1.7 percent of all of the circulating Bitcoin (360,000 BTC).
He adds, though, that since Grayscale is not the only investment fund out there, Wall Street may be holding up to 5 percent of all Bitcoin in circulation (900,000 BTC).
Yuri is a journalist interested in technology and technical innovations. He has been in crypto since 2017. Believes that blockchain and cryptocurrencies have a potential to transform the world in the future. 'Hodls' cryptocurrencies. Has written for several crypto media. Currently is a news writer at U.Today, can be contacted at [email protected]
Source: u.today
Author: Mon, 04/27/2020 – 13:42
Data Shows Institutional Demand For Ethereum is Surging Rapidly, as ETH 2.0 Approaches
Estimated data shows cryptocurrency asset management firm Grayscale purchased close to half of all mined Ethereum in 2020. What's more, with Ethereum 2.0 drawing closer, many have speculated that institutional investors are looking to reap the benefits of ETH staking.
Grayscale is currently the world's largest cryptocurrency asset manager, with $2.2 billion under management. The firm provides digital currency exposure for institutional investors, and high-net-worth individuals, through traditional investment vehicles that have underlying crypto assets. This works via issuance of publicly quoted shares in Grayscale trusts, which are titled securities and IRA eligible.
The Grayscale Ethereum Trust is their second-largest offering in terms of holdings, with $141.5 million under management.
While trust performance is negative both as trailing 12-month and since inception, it was formed only at the tail end of the last bull run. And so, has yet to benefit from a complete bull cycle.
As such, it's clear that many institutional investors are anticipating big moves from Ethereum going forward.
With that, a recent post on Reddit analyzed data from Grayscale's 2019 Ethereum Trust Annual Report, which, when combined with publically available data, show Grayscale has purchased 48% of all Ethereum mined in 2020 so far.
A breakdown of the data shows Grayscale Ethereum Trust has a total share issuance of 13,255,400, with 5,230,200 shares as of 31st December 2019. The difference being 8,025,200, which equates to new shares issued in 2020. When multiplied by Grayscale's ETH per share price of 0.09427052, it shows they purchased 756,540 Ethereum in 2020.
Publicly available data puts total Ethereum issuance, since the start of 2020, at 1,563,246. As such 756,540 represents 48% of all the mined Ethereum this year.
Institutional investors are betting big on Ethereum. Part of the reason why is undoubtedly the up and coming ETH 2.0 release, which emphasizes the trend towards decentralization.
Recognition of the market direction shows that decentralization is more than a buzzword. Indeed, as evidenced by activity on Grayscale's Ethereum Trust, the flow of money signals approval of this trend.
Colin Schwarz of ChainSafe wrote about the dynamics of the outdated proof-of-work systems. He believes Ethereum's move towards a more energy-efficient proof-of-stake model will go some way to democratizing crypto for all.
"They are also susceptible to market monopolization because they bestow unfair advantages on actors with more resources. Wealthy and powerful individuals and organizations can afford a larger number of much faster and more powerful computers, which gives them a much higher chance of successfully solving each cryptographic puzzle and earning the reward."
Moreover, a successful rollout of ETH 2.0 would put Ethereum at a major technological advantage over Bitcoin. And when combined with Ethereum's network effect, and already significant market cap, could accelerate a flippening between the two.
With that, expectations for ETH 2.0 are high, and while there's no confirmed release date as yet, the institutions are already staking their claim.
Source: www.newsbtc.com
Author: Samuel Wan
Previous
Next