MyEtherWallet Partners with Unstoppable Domains to Become '.crypto' Registrar
Ethereum third-party wallet app MyEtherWallet (MEW) has inked a partnership deal with Unstoppable Domains — a blockchain domain platform — to become a reseller of .crypto domains.
According to a press release issued on Thursday (April 23, 2020), the partnership sees Unstoppable Domains integrating with MEW. As part of the collaboration, MEW can now offer .crypto domains to its over one million monthly active users.
The .crypto domain registry allows for easy connection of cryptocurrency addresses to the .crypto domain and has been hailed by the likes of billionaire VC Tim Draper as being the future of virtual currency payments, replacing wallet addresses.
Copying and pasting crypto wallet text strings apart from being cumbersome and creating room for costly mistakes and is also an attack vector for clipboard attacks. Rogue actors have introduced malware that can corrupt clipboards, replacing the wallet addresses of users with their target addresses.
With .crypto domains, human-readable cryptocurrency addresses can become possible which opens up possibilities for mainstream adoption of virtual currencies. The perceived technical nature of crypto transactions continues to be cited as a major stumbling block for more broad-based utilization of cryptocurrencies in everyday life.
Commenting on the importance of the partnership, MEW COO, Brian Norton remarked:
"MyEtherWallet has long served as a portal to the world of DeFi through DApps like MakerDAO and Aave. As an Unstoppable Domains .crypto registrar, we are also giving users an easy option for engaging with the decentralized web."
For Brad Kam, co-founder of Unstoppable Domains, the partnership with MEW opens up the way for wallets to become more than crypto storage apps. According to Kam, .crypto domains can enable wallets to become channels via which cryptocurrency users can access products and services in the broader blockchain technology space.
The potential roll-out of .crypto domains to one million monthly active MEW users could also be a positive development for the move towards ensuring robust censorship-resistance. Websites hosted on blockchain domains like .crypto cannot be stored or seized by the authorities and requires no pre-approval from organizations like the Internet Corporation for Assigned Names and Numbers (ICANN).
With the crypto and blockchain industry becoming increasingly under scrutiny, decentralization of the internet might be the way for the burgeoning market to blossom without undue interference from centralized authorities.
Earlier in April, BTCManager reported the issuing of the first Ethereum domain name-backed loan issued by Rocket LP DAO.
Like BTCMANAGER? Send us a tip!
Source: btcmanager.com
Author: Osato Avan-Nomayo
News Archives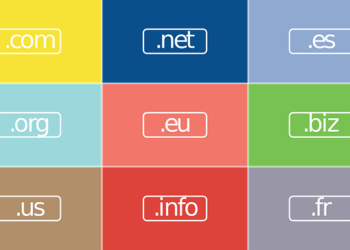 Popular Ethereum wallet app, MyEtherWallet, is giving its users access to .crypto domains, right from within the wallet. The new…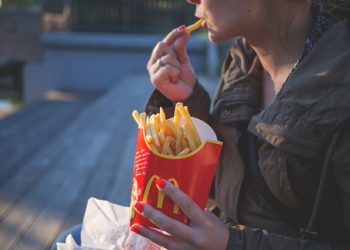 According to a news report from Chinese media outlet InterChain Pulse, China's forthcoming central bank digital currency (CBDC), will be…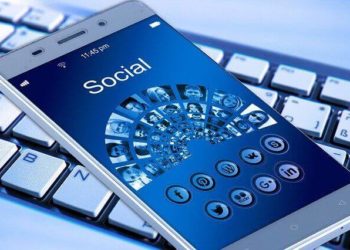 Major cryptocurrency exchange Binance has revealed a new social payments app for the crypto community in Africa. Dubbed 'Bundle', the…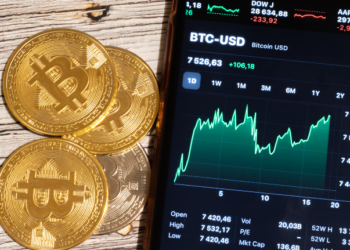 Bitcoin bounced around 5 percent a day, currently exceeding the level of mid-$7,000. The cryptocurrency benchmark is rocketing upside momentum…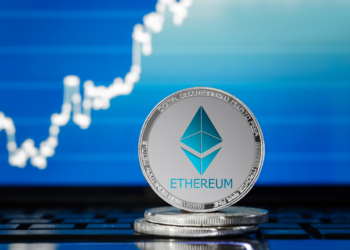 Ethereum is trading steadily amid the larger crypto market after traders battled to surpass the barrier of $185.00. ETH/USD shifts…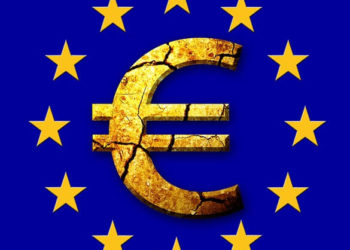 The Dutch Central Bank has revealed its intentions to lead the way in the European Union, with central bank digital…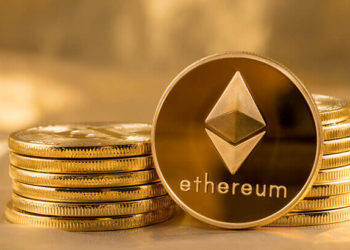 The long-awaited and much-talked-about Ethereum 2.0 will eventually begin soon. Even with all the anticipation, a crypto analyst has added…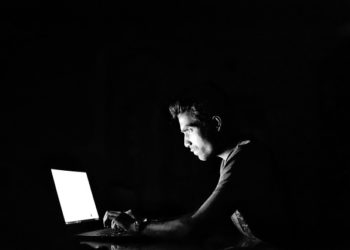 Over the weekend, decentralized finance (DeFi) platform dForce was breached. The hacker got access to the platform and practically drained…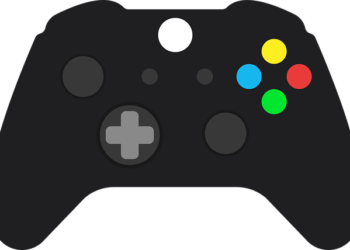 South Korea's Vinetree Corporation, the parent company for the GameTalkTalk gaming app, has revealed a new blockchain network that will…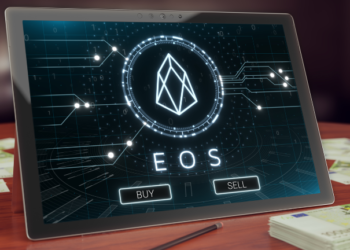 EOS Ecology, a Chinese EOS based app has exploited its users on the promise of high yields on their investments…
Source: kryptomoney.com
Author: by Tolu Ajiboye
Crypto Tidbits: Bitcoin Surges to $7,800, More U.S. Stimulus, Tether Erupts
Another week, another round of Crypto Tidbits. Bitcoin has performed extremely well over the past week, managing to rally as high as $7,800, which is a pre-crash level, just the other day in a move that liquidated $70 million worth of short positions. Altcoins have been posting equally as impressive performances, with some actually managing to outpace BTC over the past few weeks.
Crypto's strength this week comes as the stock market has started to stagnate in the 2,800-2,900 point range, seemingly playing with the idea of a reversal as the economic outlook remains dismal.
This stagnation may indicate that the new $500 million stimulus bill passed by the U.S. Senate and House of Representatives this week may not be enough, with U.S. unemployment continuing to ramp up, passing 25 million in the past five weeks.
Whatever the case, analysts are still bullish on Bitcoin. Trader Josh Rager, for instance, explained that the fact BTC managed to register two consecutive daily closes above $7,400 is a likely sign that "bullish continuation" to the upside will transpire in the coming days.
China's Digital Currency Pilot is Bigger Than We First Thought: According to reports, China's central bank, the People's Bank of China, will be rolling out the national digital currency project it has been working on to Starbucks, McDonald's, Subway, and many other firms. These companies listed will purportedly test the digital currency "in small transactions" in the Xiong'an New Area, a city being built south of Beijing. This news was first reported by Sina.com. This comes after images leaked revealing digital currency wallets (not crypto wallets) for the PBOC's project from two of China's Big Four banks. Analysts say that while the digital currency is unlikely to be interoperable with Bitcoin, it will be a boon for the crypto industry.
Bitcoin Halving Gains Steam Across Social Media: Speaking of China, reports revealed this week that the Chinese term for "Bitcoin halving" has recently gone viral on Weibo, also called China's Twitter. The topic was the sixth-most searched topic on Weibo for a brief period of time, showing real retail interest in the event despite China effectively banning the purchase of Bitcoin through yuan. More globally, crypto data site The TIE revealed that Bitcoin has recently been the second most-used word in Bitcoin tweets other than trading as of the 23rd.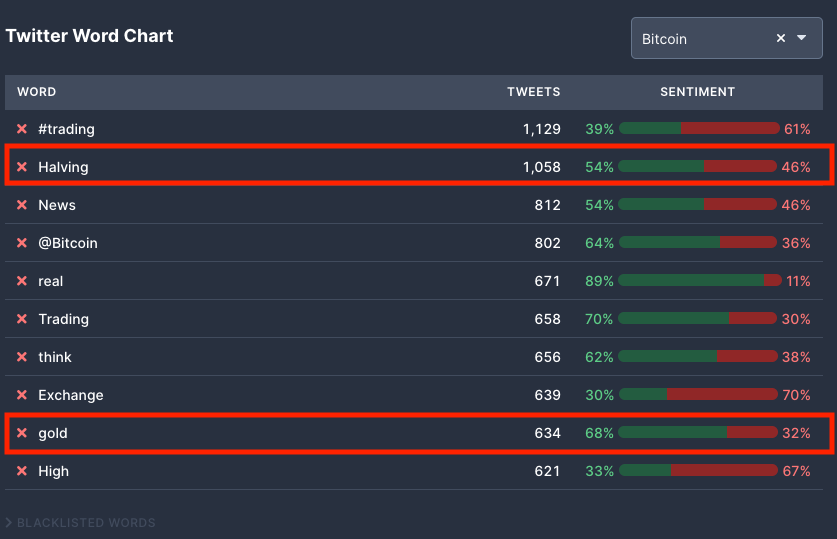 Ethereum 2.0 Draws Ever Closer: Last Saturday, Ethereum 2.0 got its latest testnet named "Topaz." The testnet's launch hasn't gone unnoticed. According to Etherscan data as of April 20th, there are already 18,667 active validators on the network, with nearly 1,000 more vying for a spot. Even Vitalk Buterin, the creator of Ethereum, weighed in, explaining that he thinks that while he doesn't believe the Topaz configuration is "THE Multiclient Testnet™," he sees its launch as "huge progress" and "excellent work" by the team behind it.
Tether Market Cap Erupts Higher:  According to data shared by crypto news aggregator Unfolded, the market capitalization of Tether's USDT, the leading dollar stablecoin, just surpassed $7 billion. This means that USDT now makes up approximately 3.4% of the entire crypto market's market capitalization per CoinMarketCap. Analysts are divided over what this means for the Bitcoin price.
Tether market cap hits $7 billion
$1 billion issued in 25 days = 40m $USDT a day pic.twitter.com/9u67wqrb58
— Unfolded (@cryptounfolded) April 21, 2020
Ethereum DeFi Under Pressure: Ethereum's decentralized finance (DeFi) ecosystem has been under immense pressure over the past week. It began late last week when approximately $300,000 worth of Ether and imBTC, a tokenized version of Bitcoin, was swiped from a Uniswap market (notably not because of a bug in Uniswap's protocol). This hack inspired another attack, which was even bigger than the first. Just around 24 hours later, decentralized lending platform Lendf.me lost $25 million worth of cryptocurrencies, most of which was held in Ethereum and Tether.
Crypto Scams Crop Up Again: Crypto scams are cropping up once again as the industry has garnered steam once again. According to Molly — the ex-head of Bitcoin Magazine's China branch —  an EOS "wallet" named "EOS Ecosystem" has just run away after garnering nearly 20 million coins worth of the altcoin, valued at approximately $50 million. No other cryptocurrencies were involved. Also, there are rumors of a new Ponzi scheme called "AntiMatter Kingdom."
Photo by Domenico Loia on Unsplash
Source: www.newsbtc.com
Author: Nick Chong
Previous
Next