Billionaire Mike Novogratz Believes Bitcoin's Moment Is Right Now
The Galaxy Digital founder hearkens back to the saying that money doesn't grow on trees, pointing out that there will only ever be 21 million bitcoins mined.
Novogratz, whose investment strategies straddle both a macro portfolio and cryptocurrencies, is finding anecdotal evidence that Bitcoin adoption is at hand.
"As we have more and more fiscal stimulus being monetized by the central bank, more and more people I talk to want to find something with scarcity."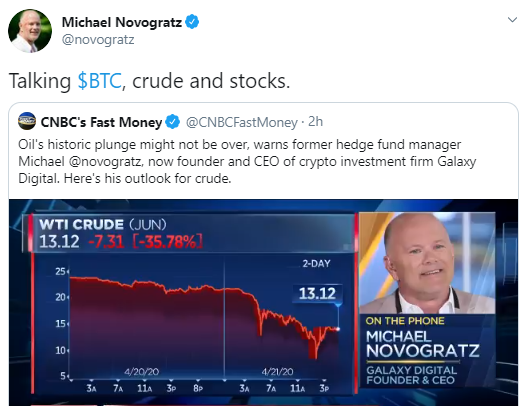 Source: Twitter
Novogratz points to a couple of Bitcoin's best features fueling this demand, including the fact that more than 85% of its finite supply has already been mined and the much-anticipated halving event in May, when "the inflation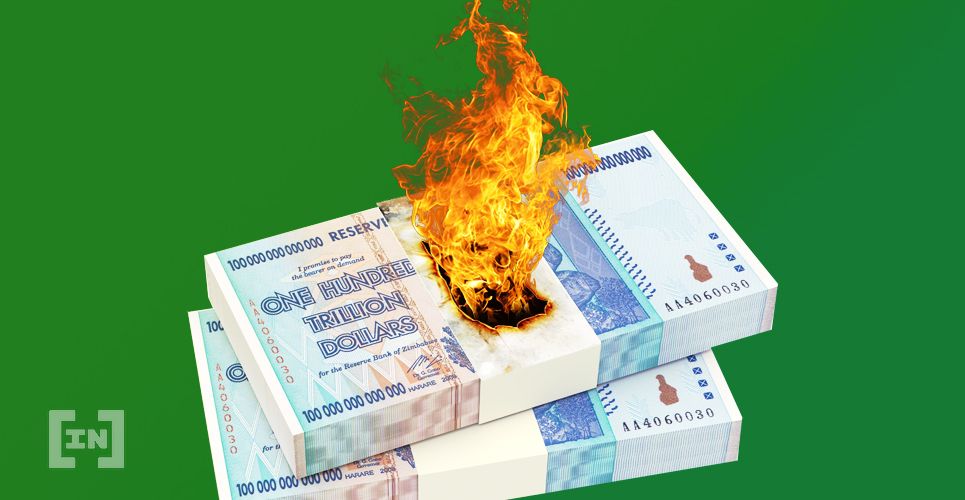 Most people who know anything about the economy have heard the word inflation. It is usually thrown around as a… More rate will be cut in half," he said.
"My sense is you're going to have the macro tailwind plus the adoption tailwind happening in Bitcoin."
The oil collapse this week that saw the price go as low as negative $40 per barrel has weakened its case as a store of value asset and given Bitcoin yet another reason to shine. Apparently Novogratz, former macro hedge fund manager at Fortress Investment Group, has seen this market dynamic play out before.
"When major markets break, and the oil markets broke [Monday] trading to negative $40 and [Tuesday] with the June contract collapsing and hyper-volatility, it sends a message that something's not right…My sense is the stock market is going to trade heavy for a while, and the crude market will trade heavy."
He is long gold, owns a bunch of Bitcoin and has been shorting stocks in recent days. And while he isn't predicting new lows in the S&P 500, he makes it clear that all is not well. Volatility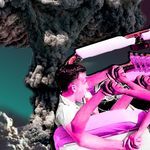 We can describe volatility as how much the value of an asset changes over a given time. A volatility index… More will persist until the economy is normalized again, and that's not going to happen for at least six months, according to Novogratz.
"The economy stinks, and it's going to stink for a while."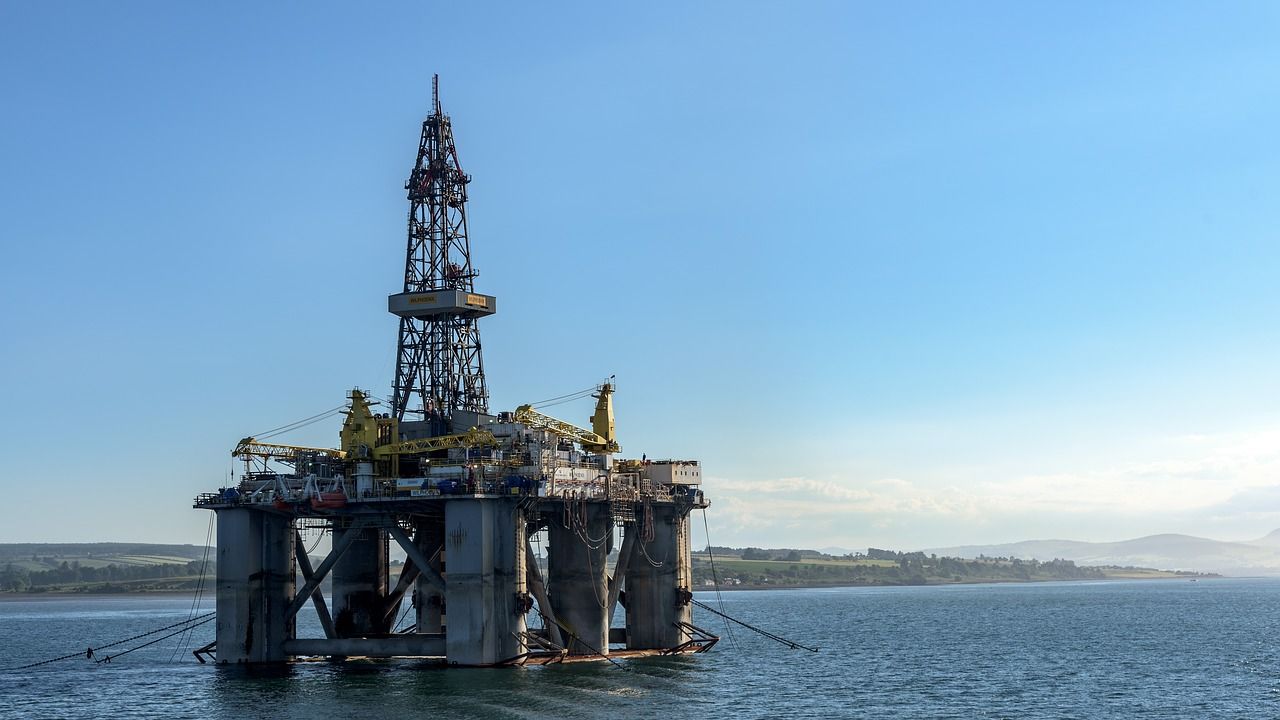 While the Dust Bowl during the Great Depression and World War II era brought severe drought, the oil crisis has delivered a global glut in which there is too much supply for too little storage. And while these two events might seem to be at odds, they have a couple of themes in common: They were both boom-turned-bust scenarios and were man-made disasters.
During the Dust Bowl, farmers in the Great Plains overworked the land, which destroyed the prairie grass that acted as the glue to secure the soil. Other grassland was similarly destroyed, and when the winds blew, the soil became a cloud of dust. In the case of oil, the commodity has been over-produced even after OPEC slashed production by too little while demand has fallen precipitously of late.
The Dust Bowl saw farmers fleeing the U.S. heartland for the West in search of work, while the oil bust has seen companies turning off the pumps and abandoning otherwise booming wells. In both cases, a bunch of people became unemployed and prices have come crashing down. Back then, farmers slaughtered pigs to slash supply and bring prices back into balance. For oil, it remains to be seen how countries will be able to combat the deflationary environment. But one thing is clear — Bitcoin is waiting in the wings.
Source: beincrypto.com
Author: Illustrations by A. Gnetova and G. Phan
Chain link [LINK] Show promises like Bitcoin [BTC] and Ethereum [ETH]: CEO of Gemini Exchange
Tyler Winklevoss is one of the notorious cryptocurrency billionaire Winklevoss twins and one of the co-founders of the Gemini exchange. He praised the decentralized Oracle Chainlink and witnessed the massive growth in 2020-a historic high in March this year. Taylor compared Chainlink to the early Bitcoin and Ethereum communities, claiming that the blockchain "shows real hope and technological advantages".
Chainlink is expected to be like Bitcoin and Ethereum
As mentioned above, Chainlink is a decentralized Oracle that connects blockchain smart contracts with real data to ensure a reliable and efficient flow of information. In the past few months, as the community (called Link Marines) has grown every day, blockchain has received unusual attention on social networking sites.
Tyler believes that Chainlink's current community development is following the path Bitcoin (BTC) and Ethereum (ETH), the two largest cryptocurrencies, took when they were first founded. In connection with the sound technology of the blockchain, the sky is the limit of Link.
I am very grateful for the enthusiasm of $ LINK Marines. Their enthusiasm and dedication reminded me of the early Bitcoin and Ethereum communities. Unlike many other cryptocurrency armies, they are committed to projects with real perspectives and technical value.
-Tyler Winklevoss (@tylerwinklevoss) April 15, 2020
Former NBA basketball player Kris Humphries also praised the token earlier this month and said it was a solution to the current decentralized data problem. He wrote on Twitter:
Short BTC on Duedex
"The world is increasingly dependent on data. The same applies to intelligent contracts. Chainlink is the only solution that can be used to introduce data into intelligent contacts in a decentralized and secure manner. The future is now."
Nevertheless, Republican House candidate 2020, David Gokhstein, said Chainlink appears to be underestimated given the current development and partnership of blockchain.
When it comes to being underestimated, just go to @chainlink.
They have also built partnerships with every legal project or company on the planet. $ LINK
-David Gokhshtein (@davidgokhshtein) April 6, 2020
Learn more about Chainlink's success
Last week, the Gemini cryptocurrency exchange for the Winklevoss twins will add support for LINK (LINK) and Maker Dai (DAI) stablecoins and Orchid Protocol (OXT) pairs.
Announcement of upcoming support: $ LINK @ chainlink $ DAI @ MakerDao $ OXT @OrchidProtocol
httpshttps: //t.co/0RgWlJjRKU
-Taylor Winklevoss (@tylerwinklevoss) April 9, 2020
In the last six months of 2019, Chainlink (LINK) showed great growth potential with Tezos (XTZ), and in 2020 the link market is no small feat. The decentralized oracle-based token hit an all-time high of $ 5.01 in early March and suddenly crashed on March 12, today's "Black Thursday". Since LINK dropped to the $ 1.34 support level on March 12, it has risen, leading the cryptocurrency sector by more than 150% of its profit within a month.
Information source: Information from 0x0 COINGAPE compiled. The copyright lies with the author and may not be reproduced without permission
Click here to read on
Source: de.0xzx.com
Market Wrap: Oil Rebounds As Crypto Makes Gains, Especially Ether
The oil markets rebounded somewhat from the stunning, historic lows that started the week. Prices for a barrel of West Texas Intermediate (WTI) have remained generally above $10 Wednesday, with trading up 9 percent as of 20:30 UTC (4:30 p.m. EDT).
European markets saw gains, with the FTSE Eurotop 100 index closing in the green 1.9 percent, driven by oil-related stocks.
The S&P 500 index also ended the day on the plus side, up 2.2 percent. Meanwhile, U.S. Treasury bonds sold off slightly as traders were willing to take on a little bit more risk in the equities market. Yields on the two-year, the 10-year and the 30-year Treasury bonds all rose (bond yields rise as prices fall). The yield on the 10-year climbed highest, to 6 percent at 20:30 UTC (4:30 p.m. EDT) Wednesday.
Despite Wednesday's uptick, crude is not out of the woods. "Although OPEC production cuts are expected to kick off in May, weak demand and high global inventory mean that oil prices remain under pressure," said Nemo Qin, senior analyst for multi-asset brokerage eToro.
Crypto markets
After starting at midnight UTC around $6,800, bitcoin saw some buying on spot exchanges like Coinbase. That pushed its prices above $7,000, breaking higher than its 10-day and 50-day moving averages, a bullish signal for those who follow technical analysis.
It's just about more buyers but perhaps fewer sellers in the cryptocurrency ahead of the expected May halving event.
"With the bitcoin halving fast approaching, where miners will see the amount of bitcoin mined from each node reduced by 50 percent, it could be that investors are choosing not to sell their holdings as we might expect," said Simon Peters, another analyst at eToro. "Instead, they are staying in bitcoin so as not to miss out on the anticipated gains in the months following the halving."
Ether beats bitcoin
Despite security concerns in the Ethereum-backed decentralized finance (DeFi) ecosystem, the price of ether continues to perform well, trouncing bitcoin since the beginning of the year, according to data from aggregator Coin Metrics. Year to date, bitcoin is flat while ether has seen 30 percent gains.
While ether's prices have done remarkably well, Ethereum's DeFi ecosystem has been hit with smart contract security problems. That includes the bZx "flash loans" hack in February, when a hacker was able to drain $350,000 from the Fulcrum lending platform. In addition, more recently, the dForce protocol saw $25 million in crypto drained from the Lendf.me lending platform which was 99 percent of its total balance, although that attacker soon returned most of the funds.
It's hard to place blame on protocols, says Neeraj Khandelwal, Co-founder of India-based exchange CoinDCX. "The latest news on DeFi's security flaws have to do with the construction of the architecture on top of Ethereum, and not to do with the Ethereum protocol itself. As such, I do not expect the flaws of a limited number of DeFi projects to affect the price of ETH."
"The so-called security flaws are merely structural decisions that DeFi companies are making and not indicative of Ethereum itself," according to Alexander Blum, Co-founder of Two Prime, a crypto asset management firm.
Companies, not protocols, are causing problems with DeFi, and Blum made a comparison to the critical web protocol HTTP – it has been hacked as well, usually due to bad security practices by organizations that cause issues. "Just like how we wouldn't dismiss the entire HTTP protocol due to the hacking of a single website, it will be misplaced to deem Ethereum unsafe and insecure simply based on the flaws of DeFi companies."
Ethereum as a cryptocurrency computing platform isn't the only one suffering from hacks. The Factom protocol, a smaller rival to Ethereum, this week fell victim to a $11 million hack of stablecoin platform PegNet. Insiders have said the Factom PegNet hack looks similar to the Ethereum-based dForce attack, a sign hackers can be protocol agnostic with their tactics.
DeFi's travails most likely doesn't have an affect on ether's price performance. Liquidity on exchanges, and not protocol fundamentals, could be ether's key feature for traders.
"Ether and bitcoin have many similar attributes: easily accessible and tradable on global exchanges everywhere, used heavily for trading pairs, very little friction with cross-border trading, deemed not equities by the SEC," said Coin DCX's Khandelwal. "Their values — and in turn, their prices — aren't necessarily tied to their technical attributes."
Other markets
Gold also bounced higher Wednesday, with buying volume of the yellow metal keeping its price above $1,700.
"Gold prices are expected to be pushed higher due to investors flocking toward safe-haven assets," said Nemo Qin, Senior Analyst eToro. "We can expect to see gold and gold-backed investments to continue to grow in 2020."
In Asia the Nikkei 225 dropped, although only less than a percent, in daily trading as Tokyo's transportation and real estate sectors were hit with big losses on Wednesday.
Source: www.coindesk.com
Author: Vishal Shah
Hillsborough man spent investor money on strippers, vintage cars and crypto currency, feds claim
TAMPA — A Lithia man raised $5.5 million from investors to acquire a Colorado marijuana business, but federal officials say he instead blew $3 million of it on personal debts, cash withdrawals, vintage cars, crypto-currency coins and strippers.
The U.S. Securities and Exchange Commission said 48-year-old Steven Lawrence Brickner raised funds from more than 60 investors for companies with names like FirstCanna Pharmaceuticals, FirstCanna Financial and High Country Healing. The business address for the FirstCanna companies was a mailbox at a UPS Store near Fishhawk Ranch, according to state records.
From 2015 to 2019, Brickner told investors he planned to generate significant profits for them by purchasing a Colorado-licensed marijuana dispensary network, according to a Securities and Exchange Commission lawsuit filed Tuesday in U.S. District Court in Tampa. Their money would become "preferred shares" when his companies became listed for public trading through an initial public offering of stock.
"Brickner allegedly lured retail investors with false promises of an imminent (initial public offering) and significant future profits," Eric I. Bustillo, director of the SEC's Miami regional office, said in an announcement of the lawsuit.
Instead, federal regulators said, Brickner burned through more than half the money supporting a lavish personal lifestyle, spending:
• $1.2 million buying classic and luxury cars, including a 2013 Bentley, 2017 Corvette, 2017 Camaro, 1969 Camaro, two 1968 Camaros, a 1965 Corvette, two 1963 Corvettes, a 1957 Chevy and a 1970 Mach 1 Mustang.
• $580,000 on a loan to himself to pay off his mortgage.
• $286,000 in ATM and cash withdrawals.
• $465,000 to buy thousands of crypto-currency coins.
• $335,000 at "an adult entertainment establishment" in Tampa. Federal officials declined to say Tuesday which club Brickner patronized, saying that the business where he spent the money is not accused of doing anything illegal, nor would they say over what period of time this spending took place.
Brickner's attorney in the case did not respond to a voicemail message and email from the Tampa Bay Times on Tuesday.
Brickner, however, did sign an agreement filed in federal court that he would not make any public statement denying the allegations. He also agreed to a court order requiring him to pay back a to-be-determined amount of ill-gotten gains and interest, plus a civil penalty.
Source: www.tampabay.com
Author: Richard DanielsonEconomic Development, Port, Airport and Movers and Shakers Reporter
Previous
Next