Guide to Oobit: A Multifunctional Gateway to Cryptocurrency Services
It can be easy for seasoned crypto enthusiasts to fall so deep into the rabbit hole of technology, trading, and general jargon that they forget the industry is still relatively young. In its evolving state, the crypto sector also still lacks some of the core functionality that we now take for granted in other areas.
Furthermore, it's become quite fragmented, with users having to navigate multiple exchanges and information sources to make decisions about buying, selling, or spending cryptocurrencies.
Oobit aims to overcome this complexity with a single gateway providing cryptocurrency users of all levels with access to a range of services designed to make life easier.
In this guide, we will provide an overview of Oobit, including:
Problems Oobit Aims to Solve
Features of the Platform
Upcoming Developments
History and Team
Oobit Token (Coming Soon)
These days, if you want to book a flight, the chances are you'll use a comparison aggregator such as Skyscanner or Google Flights. The same kind of service is available for many other products, such as insurance, real estate, or hotels. However, if you want to buy crypto safe in the knowledge that you're getting the best price, then you'll have to check this yourself by looking across different exchange websites.
Which, of course, is wildly inefficient and unlikely to yield any success in the end. Liquid exchanges will have an order book that's always moving, meaning that by the time you've found your "best price," it will have changed anyway. Moreover, the price you see isn't necessarily the price you get, once fees are factored in.
That's far from the only inefficiency in the crypto ecosystem. If you do want to trade using multiple exchanges, then you'll have to go through numerous KYC checks and verification procedures on every single platform you wish to use. The verification process can take days in some cases, meaning you could be missing out on lucrative trading opportunities while you wait.
Oobit offers multiple features designed to solve these problems. It also provides other services that are aimed at making it easier for everyone to navigate through the crypto world.
Oobit Hunter uses an artificial intelligence algorithm to introduce the Skyscanner functionality to the crypto space. It's a search feature that allows the user to browse prices across cryptocurrency exchanges, but also to find prices for P2P transactions, similar to LocalBitcoins. Users can search by location to find sellers in their area, and they can also apply filters to search by criteria such as the seller rating or exchange fees. The algorithm can drill through the various user preferences to recommend the best trading opportunity for the user's circumstances.
Like LocalBitcoins, Oobit will hold funds in escrow until the sale parties conclude their transaction.
The Hunter feature is useful for crypto traders of all levels. For newcomers, it can help them to make an informed decision about which exchange to use. However, even more experienced traders can use the tool if they're seeking to profit from price arbitrage between different exchanges.
Oobit Pass offers a one-time verification so that users don't have to complete KYC checks each time they want to use a new exchange. The idea is that you will go through a full verification using Oobit Pass, and then when you create an account with a participating exchange, you simply provide your Oobit credentials. The exchange will then auto-verify you based on what you've already submitted to Oobit, allowing you to start trading immediately.
Not only does this feature make life easier for crypto users, but it also means that exchanges don't have to wear the costs and data protection considerations of undertaking KYC checks themselves. Ultimately, it could make an exchange more attractive to new users if they know they can start trading without waiting hours or days to get verified.
Oobit uses military-grade encryption to protect user identity data. It also uses advanced face and optical character recognition to make the verification process as speedy as possible.
Oobit Direct is a straightforward and low-cost way of buying Bitcoin with a credit or debit card. Transactions are typically settled quickly, with around 10-30 minutes wait. Payment options include Visa, Mastercard, or Moonpay.
The OobitxMap feature allows users to visualize the physical cryptocurrency ecosystem around their location. Users can search the map for cryptocurrency ATMs, for merchants who accept crypto, or for P2P buyers or sellers.
Oobit has developed its own cryptocurrency wallet, for which it has partnered with Coinbase to offer customers a guarantee of security with Coinbase's industry-leading custody account. Currently the wallet supports BTC, with more cryptocurrencies to be added in the future.
Along with adding support for more cryptocurrencies to its existing suite of services, Oobit also has new features coming soon.
One challenge that continues to plague the crypto space is that users cannot easily liquidate their digital assets into cash without going via an exchange. Oobit Pay will provide users with a pre-paid debit card that they can load with crypto, and spend as cash. It will offer low fees and fast worldwide delivery of the physical card.
The C2C feature will allow users to convert 150 different digital assets directly, with direct deposit to their wallet. Oobit will search for the best possible exchange rate on the market, meaning users are assured they're always getting the best deal.
Oobit started out in 2017 intending to become a user-friendly, community-driven P2P trading environment. However, the vision evolved into identifying sources of liquidity across trading venues globally, enhancing transparency and trust across the cryptocurrency ecosystem. The Oobit platform, with its various features, allows traders to give full freedom and flexibility in how they buy and sell cryptocurrencies.
The chairman of Oobit is Moshe Schlisser, who has been active in the venture capital and private equity spaces for the past decade. He is the co-founder of venture fund Shefa Capital, and prior to that, he served as a managing partner of Iberica Investments, a VC & PE investment holding firm. He currently serves on the board of directors of various publicly traded and private technology-related companies.
Amram Adar is the CEO and co-founder. Before Oobit, Adar managed development and design teams in Wacetech Investments Ltd, and he also has five years of experience in marketing.
Aharon Miller is the CMO and co-founder, bringing seven years of digital marketing experience. Previously, Miller has built and led teams responsible for development, business analytics, internal applications, and data pipelines.
Oobit has partnered with Coinbase, which provides custodial services for all Oobit accounts and wallets. The company is also working on other high-profile partnerships, which will be announced in due course.
Oobit is working on the launch of its Oobit token (OBT.) OBT tokens are incentives given by beneficiaries of the Oobit ecosystem to users who perform crypto-related actions. These may include activities such as submitting an Oobit Pass to exchanges, following up an Oobit Hunter search with a trade, or participating in a transaction via Oobit xMap.
OBT also has staking and consumption utilities that will be used by merchants, businesses, exchanges, and more to access various resources in the Oobit ecosystem.
OBT will be pre-minted to a fixed supply. Furthermore, the circulating supply will gradually reduce over time as the token is awarded to users, thereby encouraging more people to participate in the ecosystem.
Despite the clear progress made in maturing the cryptocurrency space over the years, there are still many barriers to entry for newcomers, and plenty of friction even for experienced users. Interoperability between platforms is a significant area of focus for core developers in 2020.
Oobit is attempting to close a similar gap between exchanges, and so has a great opportunity to fill several unmet needs for cryptocurrency traders. Ultimately, the platform's success will depend on the extent to which it can onboard users, exchanges, and merchants. If it succeeds in this regard, it has every chance of becoming the gateway of choice for anyone looking to buy and sell digital assets.
1,197
Source: blockonomi.com
Author: By Oliver Dale
Changelly offers a new fiat-to-crypto marketplace to enhance trading experience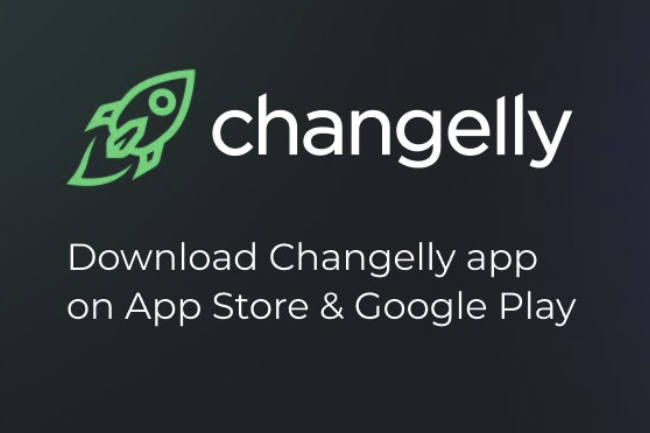 Image by Changelly from Twitter
Tue, 21 Apr 2020, 10:04 am UTC
Instant crypto exchange Changelly just launched a new fiat-to-crypto marketplace.
In a press release shared with Cointelegraph, Changelly announced that it aims to enhance its customers' trading experience by allowing them to acquire crypto in three easy steps with its new offering.
Changelly is an instant cryptocurrency exchange, so no user funds are placed in the service. It has been in operation since 2015 serving as an intermediary between crypto exchanges and users by offering access to 150+ cryptocurrencies.
Its mission is to make the exchange process effortless for all who want to invest in cryptocurrency and it has been attracting over a million visitors monthly due to its high limits, fast transactions and 24/7 live support.
The firm understands that the crypto market has offered a range of outlets to buy and sell crypto. However, the process is far from seamless. The custodial exchanges usually require investors to follow a complex transactional process and charge higher fees which usually turn off customers.
Changelly addressed the problem by offering a friction-free experience with its new fiat-to-crypto marketplace that merges the best crypto offers from reputable fiat providers. It allows users to compare current rates and limits while buying cryptocurrencies. At present its marketplace aggregates the offers from Simplex, MoonPay, Indacoin, Coinify and Wyre. Changelly aims to connect to more providers soon.
"Changelly's mission has always been to provide customers with the easiest and fastest way to buy and swap crypto. Two years ago we became the first to introduce credit and debit cards to purchase crypto and in so doing paved the way for others to launch similar services. With the more fiat options becoming available we felt it best for our customers to have a tool, which provides all the best rates from different fiat partners we work with," said Eric Benz, Changelly CEO.
Meanwhile, crypto marketplace Purse.io is closing down after six years of operation. The firm announced that it has already disabled new signups and will cease its operations on June 26, 2020.
TokenPost | [email protected]
<Copyright © TokenPost. All Rights Reserved. >
Source: tokenpost.com
Coinmarketcap exchanges
Source: www.metamo.be
Cryptocurrency Exchanges: What are KYC, AML and CFT?
As cryptocurrencies have become increasingly popular, more and more moves to regulate them have been introduced. Most of these regulations target cryptocurrency exchanges due to the vital role that they play in the cryptocurrency market.
ALSO READ: 7 Things You Can Do To Win Over Instagram Followers
While there are many types of regulations that are being rolled out, the three that are definitely at the top of the list are KYC, AML, and CFT. Odds are you may have already heard about them – but what are they really all about?
"What is Know Your Customer (KYC)?"
Know Your Customer (KYC) regulations are designed to require that cryptocurrency exchanges verify the identity of their customers. The exact means through which that is accomplished can vary but normally involves gathering identification information such as full name, residential address, birth date, photo identification, bank statements, and so on.
Although it may seem tedious, KYC regulations are actually very important. They can help to prevent numerous crimes such as money laundering, identity theft, bribery, corruption and terrorism. Simply put while they do remove the anonymity of cryptocurrencies, they give it greater legitimacy.
"What is Anti-Money Laundering (AML)?"
Anti-Money Laundering (AML) regulations are really fairly self-explanatory. It consists of various procedures and laws designed to ensure that people aren't able to generate income through illegal and illicit transactions. Some of the main activities that AML regulations aim to stem include tax evasion, corruption, market manipulation, and the trade of illicit goods.
In short, AML regulations are mainly to keep bad actors from taking advantage of cryptocurrencies. It should be noted that technically KYC regulations are part and parcel of AML too, but they serve a more specific purpose.
"What is Combating the Financing of Terrorism (CFT)?"
Combating the Financing of Terrorism (CFT) regulations are quite straightforward as well. Broadly speaking they encompass various investigative procedures and laws to cut off the flow of funds to terrorists.
The reason CFT regulation compliance is important in cryptocurrency exchanges is because many terrorist organizations have been known to take advantage of cryptocurrencies. Due to the anonymity of cryptocurrencies it is difficult to identify transactions and connect them to individuals.
How Regulations Benefit Cryptocurrency Markets
Although the anonymity of cryptocurrencies was one of its selling points when the market was in its infancy, the fact of the matter is that it has become one of its main weaknesses. It has led to the misuse of cryptocurrencies for illegal activities, and affected its overalls security as well.
In the long term, the introduction of regulations such as AML, KYC, and CFT will increase the legitimacy of cryptocurrencies. It will also make cryptocurrency exchanges more reliable and guarantee that they are above board and are operating legally.
Of course AML, KYC, and CFT regulations vary greatly in different jurisdictions, which can lead to other issues as well. The level of implementation required for compliance can differ and some the standards in some jurisdictions may be far more relaxed than others.
Overall it is a step in the right direction however, and will make a Bitcoin trading platform more transparent.
Final Words
All in all AML, KYC and CFT are essential to make sure that cryptocurrency exchanges operate, and are used, in a legal manner. Over the last few years the regulation of cryptocurrencies has generally revolved around them due to the role that they play.
In the future these regulations are likely to continue to evolve and becoming more widely implemented. They could end up being a big factor that determines whether or not cryptocurrencies are able to become more mainstream as time goes by.
Tesla Motors (rec'd by Tom in November 2012) – Up 966%
Mid Atlantic Medical Services, later acquired by UnitedHealth Group (rec'd by Tom in December 2002) – Up 2,118%
Borg-Warner (rec'd by Tom in January 2003) – Up 645%
Activision Blizzard (rec'd by David in February 2003) – Up 1,633%
Amazon.com (rec'd by David in September 2002) – Up 11,327%
Netflix (rec'd by David in December 2004) – Up 16,214%
Bookings Holdings (rec'd by David in May 2004) – Up 7,938%
Marvel, later acquired by Walt Disney (rec'd by David in June 2002) – Up 7,944%
"Tom Gardner's Double Down Stock." ($29 value)
"1 Total-Conviction Stock for Cable TV's 'Ticking Time Bomb' – One company leads the way as a pioneer in the advertising industry." ($39 value)
"One Stock for the Cannabis Boom: The backdoor play into marijuana investing." ($29 value)
"Leave Your Wallet at Home: 4 stocks for the digital payments revolution." ($29 value)
"Autonomous Vehicles- Not Just Sci-Fi Anymore." ($29 value)
CLICK HERE to get The Motley Fool's Stock Picks for just $99 per Year!
Source: blog.wallstreetsurvivor.com
Author: Aurelian Luke
Previous
Next