Pantera CEO Says Bitcoin (BTC) Will Explode in Three to Nine Months, Warns Equities Won't See V-Shaped Recovery
Pantera Capital co-founder and chief executive Dan Morehead says he believes Bitcoin will explode in a matter of months.
In a new episode of What Bitcoin Did, Morehead says he expects central banks to steadily debase fiat currencies in response to the coronavirus crisis, leaving investors to seek alternative assets with a fixed monetary supply. The Pantera Capital CEO describes the devaluation of the UK pound sterling as an example.
"The British pound sterling, obviously, used to be worth a pound of sterling silver. They have printed so many pieces of paper money [that] it takes 184 paper pounds to buy one pound of sterling silver… You don't notice it but your currency is very quickly being debased."
Morehead also points to the US dollar and says the greenback has lost 90% of its purchasing power in the last 70 years.
"When they're increasing the supply of paper money at just these astronomical rates, you kind of want to be in something that they can't print more of and you can't print more gold. You can't print more Bitcoin."
When money managers start to refocus, Morehead predicts the crypto market will surge within three to nine months.
"I think it's going to take a few months for the whole world to sort through their own problems. Most money managers are not thinking about new assets they can invest in. They're thinking about their kids and their family and what they can do to protect themselves.
But over the next couple months, people will start refocusing on new opportunities, and I think the crypto markets will really explode about three to nine months from now. Not right now, but once people really have the time to look into it, they'll really explode. From all the cycles I've seen over 35 years, I have a very strong intuition that Bitcoin will hit a record price within the next 12 months and maybe way higher than that."
The digital investment firm and hedge fund executive says it may be now or never for the crypto market at large.
"Bitcoin was born in a financial crisis. It will come of age in this one… I really think that this will be a test. Basically, in a year or two when we look back, Bitcoin and blockchain is either going to have been very impactful and it's off to the races or it will have failed."
Meanwhile, Morehead expects the stock market to struggle big time. He says that an immediate V-shaped recovery many are hoping for is not going to happen.
"I think this is the most complicated and really crazy environment that I've ever experienced. There's so much uncertainty. The only thing that I'm certain of is it's not going to be a V-shaped recovery."
Source: dailyhodl.com
Bitcoin Price Plunges $650 To 12-Day Low After Another Failed Attempt To Break The MA-50 Line (BTC Price Analysis)
After losing support above the $7,000 price benchmark, Bitcoin was trading steadily around the $6800 throughout the long weekend – including Good Friday, which took place last Friday.
On our most recent BTC analysis from yesterday, we had stated that a price movement is imminent once the new week starts following the futures on Wall Street. Shortly after, Bitcoin initiated a decent move to retest the significant support at $7200, together with the 50-days moving average line (marked pink on the following daily chart).
The rejection turned to be a fake-out, and Bitcoin quickly plunged $650, marking $6540 (Bitstamp) as the current daily low. This is the lowest price Bitcoin saw since the first day of April, 12 days ago.
Besides, Bitcoin losses the key support of $6800 and about to breakdown from the crucial 50 RSI area. Looking at the Stochastic RSI oscillator, as we mentioned yesterday, the momentum indicator is pointing down, while there is even more room to go down.
Bitcoin bulls would hope to see a daily close above the $6800 level; however, as it seems now, the chances for that are low. Maybe if there will be a greenish day at Wall Street, as we know, the recent weeks' correlation between BTC and the markets is almost identical.
Total Market Cap: $191.4 billion
Bitcoin Market Cap: $122.8 billion
BTC Dominance Index: 64.1%
*Data by CoinGecko
– Support/Resistance levels: After breaking down from the $6800 level, this becomes the first level of resistance. In case Bitcoin can break above, then the next target would be the $7000, along with the MA-50 (currently around $7050). Further above lies $7200.
From below, Bitcoin found support around the $6550 – $6600 level. Was it only temp support? Could be. Bitcoin might visit $6400 in the case of a breakdown, and even further down at $6000 – $62000 zone as its next destination.
– The RSI Indicator: discussed above.
– Trading volume: Despite the recent price action, and probably due to the weekend, the volume was not very significant. It will be interesting to see how Monday's candle closes by means of volume.
Binance Futures Limited Offer: Use this link to register & get 10% discount on fees (Exclusive to CryptoPotato).
Click here to start trading on BitMEX and receive 10% discount on fees for 6 months.
Disclaimer: Information found on CryptoPotato is those of writers quoted. It does not represent the opinions of CryptoPotato on whether to buy, sell, or hold any investments. You are advised to conduct your own research before making any investment decisions. Use provided information at your own risk. See Disclaimer for more information.
Cryptocurrency charts by TradingView.
Source: cryptopotato.com
Police warn public of email scam threatening people for bitcoin money
Police are warning the public of an email extortion scam after a receiving a number of reports of scammers threatening people.
Scammers have been sending emails to victims saying their computer has been hacked, police said in a statement.
They have also told victims they have leaked videos through their web cam of them looking a pornographic content and threatened to send the video to their family and friends if they are not paid $1,900 in bitcoins.
The scammers say they know the victim's passwords and show real ones they have used which were posted online in previous data breaches.
Police say anyone who receives an email of this kind should delete it.
Anyone who is a victim of this scam is urged to contact police on 105.
Source: www.tvnz.co.nz
Bitcoin Forecast From Prison: Ross Ulbricht Says Prepare to Buy
Before Bitcoin (BTC) greets a bull, it'll give a deep bow to a bear, predicts Ross Ulbricht, the 36-year-old programmer, early BTC adopter, and founder of the darknet market website Silk Road.
Ulbricht is today spending his 2,386 day in prison for money laundering and computer hacking among other convictions. He was given two life sentences plus 40 years without parole, because of which he started a petition for his clemency that now has over 282,000 signatures.
And now, he's sending his forecasts from behind the bars, prompting mostly negative reactions among his followers on Twitter.
Here's my latest #BitcoinByRoss post: A Strong Signal for Lower Prices.
Looking at the previous cycles, Ulbricht predicts that the price of the world's number one coin might go way down, by as much as USD 5,000 from its current value, before it climbs to significant values. BTC is currently (11:39 UTC) trading at 6,740, after dropping 2% in a day and 5% in a week.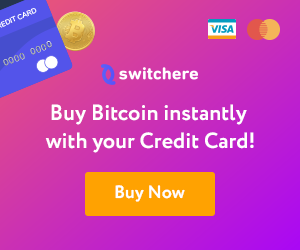 Using a technical analysis method called Elliot Wave Theory, according to which the market' movements are predictable phases or waves, Ulbricht argues that BTC has passed through two cycles with several waves: the first, bull market one, lasted from 2011 until 2017 when BTC reached USD 20,000, while we are currently witnessing the last wave of its second, bearish cycle.
What's important here is that, according to Ulbricht, BTC is currently at the place it was in 2014, and it is indeed following the same scenario, then it will drop more, perhaps even below USD 3,000, and it will stay down for a while – likely until June/July this year, or even until next year. "Estimating the extent and duration of wave II is difficult and imprecise. There is no limit to how low it can go (except [USD] 0) because wave I started at [USD] 0). And there is no hard limit to how long it could take," writes Ulbricht.
"A break below the major low of [USD] 3,200 will be a solid confirmation of this" prediction, argues Ulbricht, "at which point we will be trying to determine when the final low is in." However, if the price goes above the peak near USD 14,000, a reevaluation of the prediction will be necessary, "but at this point that seems like a very unlikely scenario," he concludes.
However, good news is that BTC going so low is an excellent opportunity to buy this crypto, he finds. Furthermore, following the short-term drop, comes the long-term rise in the price. "It will take fortitude to buy in such an environment, but the rewards as wave III takes prices to new highs will be well worth it."
Ulbricht also notes that the end of this wave will come with "extreme pessimism and possibly antagonism toward Bitcoin, on par with the extreme optimism that accompanied the end of wave I."
Meanwhile, it seems that the majority of the commenters do not agree with this analysis:
@Winston_Q_Smith @RealRossU "$175–$1,240" clearly refers to Wave ⓸ in 2014.
@JKwoski @RealRossU @bitdeezy Dude.. Are you for real? This guy is the first person that made Bitcoin useful. In 20… https://t.co/RyBnBpZ1QS
Hd is using Eliot Waves and as you guys know I am not a fan of that analysis, I find it was to subjective and backwards looking instead if forward
#FreeRoss fast.
Prison is clearly doing immense damage to his TA.
Market price predictions based on technical analysis (Elliot Wave Theory included) are important informatics for trading short term (1-2 months at best). Long term, they are universally misleading and potentially harmful advice.
____
Learn more: 'Serial Killer' Bitcoin to Explode This Year – Pantera's Morehead
Source: cryptonews.com
Author: By Sead Fadilpašić
Previous
Next