Crypto Market Update: Bitcoin moves down in Chinese rating, EOS retains leadership
CCID published the cryptocurrency rating, Bitcoin moved to the 14th place.
The cryptocurrency market is under pressure, BTC stays below $7,000.
The Chinese Center if Information Technology Development (CCID) published its regular cryptocurrency rating. Bitcoin lost three positions and settled at the 14th place, below Cosmos (ATOM), Stellar (XLM) и DASH, while EOS preserved its leadership in China. Tron (TRX) is ranked second, and Ethereum takes the third place.
Steemit (STEEM) experienced a sharp decrease amid the clash of validators. The coin dropped from fifth place to 15th, while IOST (IOST) closed Top-5. Bitcoin Cash moved from 31st to 34th position despite painful halving.
The rating is based on three factors: underlying technology, usability, and creativity.
BTC/USD is changing hands marginally above $6,700. The first digital coin has lost about 3% since the beginning of the day amid resumed selling pressure. Many countries celebrate Easter Monday today, and although cryptocurrency markets never close, holidays and weekends are usually marked by decreased liquidity. A failure to move above $7,000 may create a short-term bearish trend and push BTC towards critical $6,000.
ETH/USD has lost 4.5% since the beginning of the day to trade at $153.00 at the time of writing. The coin retains short-term bearish bias amid low volatility; however, in the long-run, ETH is still on a recovery track as long as it stays above $150.00
XRP/USD is hovering around the psychological barrier of $0.1800, down 4% since the start of Monday. The key local resistance is created by $0.1900 reinforced by the intraday high at $0.1896.
Source: www.fxstreet.com
Focus on digital currencies: How Bitcoin, Ripple, Ethereum & Co. move on Easter Sunday
Today the bitcoin price fell to $ 6,860.05. The Bitcoin price slipped below the previous day's $ 6,900.23.
The Bitcoin Cash rate decreased to $ 230.74. The previous day, the cryptocurrency was still worth $ 232.90.
display
Do you want to invest in Bitcoin? We will explain the options to you
Here you can easily buy and sell Bitcoin
The Ethereum price drops to $ 157.94. The day before, it was $ 158.45.
The Litecoin price had to drop to $ 42.49 today. In contrast, the price stood at $ 42.51 the previous day.
The ripple price is trading at $ 0.1923 on Sunday. The ripple price rose above the previous day's level of $ 0.1887.
The Cardano price rose to $ 0.0334 after trading at $ 0.0333 the previous day.
The Monero rate has decreased. At lunchtime, the Monero fell to $ 53.13 after trading at $ 53.40 the previous day.
The IOTA course is easier compared to the previous day. An IOTA is currently worth $ 0.1591. Yesterday, the price was still at $ 0.1608.
The Verge was quoted at $ 0.0026 on Sunday. The previous day, Verge had been worth $ 0.0026. With this, the Verge continues its sideways movement.
The Stellar rate went down to $ 0.0490. The previous day's price was at $ 0.0495.
The NEM rate rises to $ 0.0368. The NEM exceeded the previous day's level of $ 0.0366.
The dash price dropped to $ 74.12. The previous day, the cryptocurrency was still worth $ 74.56.
The NEO price was $ 7.285 on Sunday. The NEO course climbed above the previous day's level of $ 7.277.
Editorial office finanzen.net
Source: www.finanzen.net
Bitcoin's perfect storm: A Wall Street giant expects a "new world order"
Although Bitcoin investors expected disruption, what has transpired over the few weeks in the global economy has been wholly unexpected, even by some of the most radical thinkers.
To stave off the economic effects of the coronavirus outbreak and the subsequent lockdowns placed all aspects of daily life the world over, governments and central banks have gone into overdrive, bailing out everyone in their scopes.
There's also been growing distrust in institutions, accentuated by the below clip of a recent CNBC show in which Chamath Palihapitiya — a noted Bitcoin bull, the CEO of Social Capital, and one of the earliest Facebook executives — lambasted hedge funds and corporations getting bailed out by the White House.
The clip subsequently went viral, garnering tens of thousands of likes on Twitter.
The U.S. shouldn't bail out billionaires and hedge funds during the coronavirus pandemic, Social Capital CEO Chamath Palihapitiya says. "Who cares? Let them get wiped out." https://t.co/dIbizumtqG pic.twitter.com/u8BSVvr0B1
— CNBC (@CNBC) April 9, 2020
The societal pressure building is almost tangible. And as such, prominent investors are starting to call for a "new system" or "new world order" to replace our institutions.
Bitcoin and crypto, some say, are the bases of this incoming world order.
Months ago, when the stock market was setting all-time high after all-time high and consumer confidence was booming, Ray Dalio, co-head of the world's largest hedge fund, came out with a series of stunning blog posts.
The most notable of these was published in Nov. 2019. Titled "The World Has Gone Mad and the System Is Broken," Dalio explained that the world was heading to a point where money would become increasingly "free" due to extremely low interest rates, government deficits would "increase substantially," sound finance will get "thrown out the window," and the wealth gap continues to grow.
Dalio has been proven entirely correct over the past few weeks; the four trends he claimed society would soon see have been playing out to a T, just months after his prediction:
The Federal Reserve dropped its policy interest rate to 0 percent
The deficits of governments have skyrocketed, especially in the U.S.
Sound finance has gone out of the window as central banks have printed billions and trillions of dollars
And most notably, there's been controversy about the extent of the corporate bailouts, which many say is too big compared to the relatively measly $1,200 cheque that all Americans will soon get.
5 months ago, Ray Dalio predicted:
– Sound finance would disappear
– Deficits would skyrocket
– Trickle-down system (QE+bailouts) would be proven destructive
It's all happening.
He now expects a "new world order," and there's a non-zero chance that this order will be Bitcoin. pic.twitter.com/Lb9wyg8lYd
— Nick Chong (@_Nick_Chong) April 12, 2020
This led Dalio to remark in a recent digital TED Talk that a new monetary system could be created in the midst of this crisis, calling it a "new world order."
Dalio, notably, is not a fan of Bitcoin; for instance, he claimed at Davos' World Economic Forum earlier this year that BTC is not a currency because it is neither a widely-used unit of account nor a store of value.
But funnily enough, many institutional investors-turned-cryptocurrency bulls have run with Dalio's comments about the state of society, claiming that they effectively prove how Bitcoin and the rest of the industry will soon experience mass adoption.
While crypto is still in the early stages, so many prominent investors think that the ongoing crisis will push the industry into the spotlight as a potential contender in taking over much of society's industries — or, to use Dalio's terminology, a "new world order."
Raoul Pal, a former Goldman Sachs executive and hedge fund manager, explained in an interview responding to the recent crisis in global markets:
"Many of you don't know it, you're still debating whether Bitcoin's real or not, but there's literally hundreds of thousands of people and billions of dollars of capital racing to build a new system, whether it's a payment mechanism, storage mechanism, a custody mechanism, a verification mechanism. It's all coming."
Dan Morehead of Pantera Capital followed suit, saying simply that Bitcoin will "come of age" amid the crisis.
But as put best by Chris Burniske of Placeholder Capital:
"New technologies rise as old systems break, and often it takes a crisis to reveal the flaws of the old system in full."
Indeed, cryptocurrencies rising to the forefront in the crisis could come true because tenet to Dalio's investment thesis is that the debt bubble that has inflated over the past few decades will soon collapse in some fashion, proving Bitcoin's value.
As explained in a previous CryptoSlate report, the multiple scenarios (defined by Guggenheim's Scott Minerd) in which the debt bubble will resolve will all be bullish for Bitcoin in some way.
In the case of a debt restructuring and forgiveness of loans, Bitcoin stands to benefit as an uncorrelated asset; in the case of negative interest rates, BTC becomes a tantalizing asset; in the case of the debasement of the fiat money, the scarce cryptocurrency should only swell in value as money supply grows.
As many like to say, there's a perfect storm building for Bitcoin. Whether or not it capitalizes on that storm remains to be seen.
Source: cryptoslate.com
Author: AuthorNick Chong Twitter LinkedIn Analyst @ CryptoSlate
Cryptocurrency News Roundup for April 12, 2020
With the price likely to move downward towards $6,300, the short-term outlook is pretty bearish for the benchmark cryptocurrency at this juncture. Interestingly, this would be consistent with a recent forecast by Morgan Creek partner, Jason Williams, who believes Bitcoin is going to head lower into halving before eventually hitting an all-time-high around Sept 2020.
On that note, let's quickly skim through some of the biggest new developments to have transpired in the cryptocurrency space over this past weekend.
Social Capital CEO Chamath Palihapitiya said in a conversation with CNBC that America's billionaires should not get a bailout from taxpayers. Instead, they should expect to face the consequences of the current economic crisis just like everyone else.
Palihapitiya stressed that there was 'a lie perpetuated by Wall Street' that when a corporation fails it necessarily fires all its workers. In fact, as Palihapitiya argues, most bankruptcies end up simply getting reacquired.
Palihapitiya's take on the issue went viral on social media shortly after, indicating that he may have struck a chord with the popular sentiment in the country and beyond.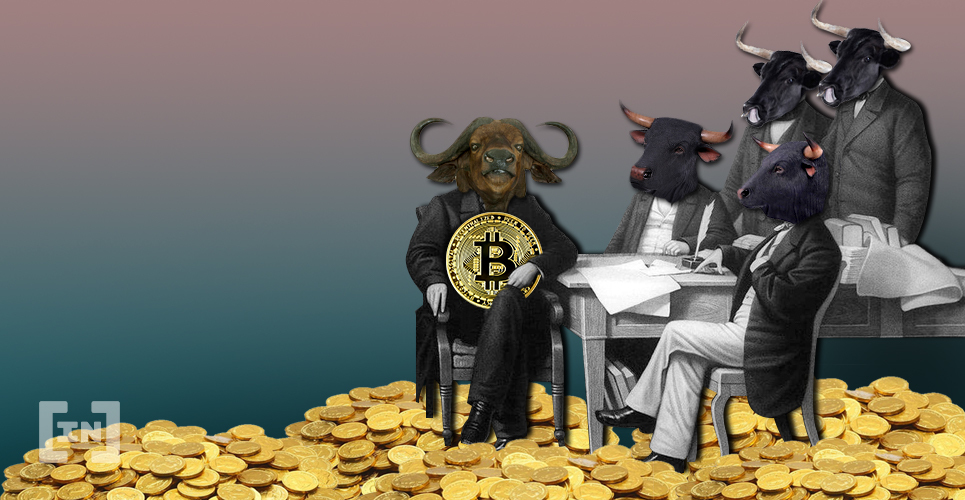 Things are looking kind of shaky in the Bitcoin SV ecosystem following its first halving last week. The halving was supposed to be the most important event for the BSV network, but it passed with little fanfare. With the hash rate going down and no real long-term strategy, BSV finds itself in a serious bind.
Making things even worse for investors, the controversial digital asset has now restricted access to its roadmap, rendering users unable to view what its future plans are now — assuming its creators even had a long-term strategy, to begin with.
[Editor's Note: Accessing the link now takes you to a 'new roadmap' section with no password protection. It's unclear whether this was a bug that happened during an update, or if the Bitcoin SV team walked back on the decision after it was met with criticism.]
Galaxy Digital chief and long-term Bitcoin bull Mike Novogratz recently stirred up controversy on Twitter by proposing that everyone should 'have a digital wallet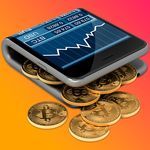 A crypto wallet is a device or app that stores digital assets. Unlike the physical wallet in your back pocket,… More that is linked to both local, state, and the federal government.'
The ongoing COVID-19 crisis and its ramifications on the economic front have further underlined this need, he noted.
As you would expect, his take on the issue didn't go down well with most of his followers and industry peers.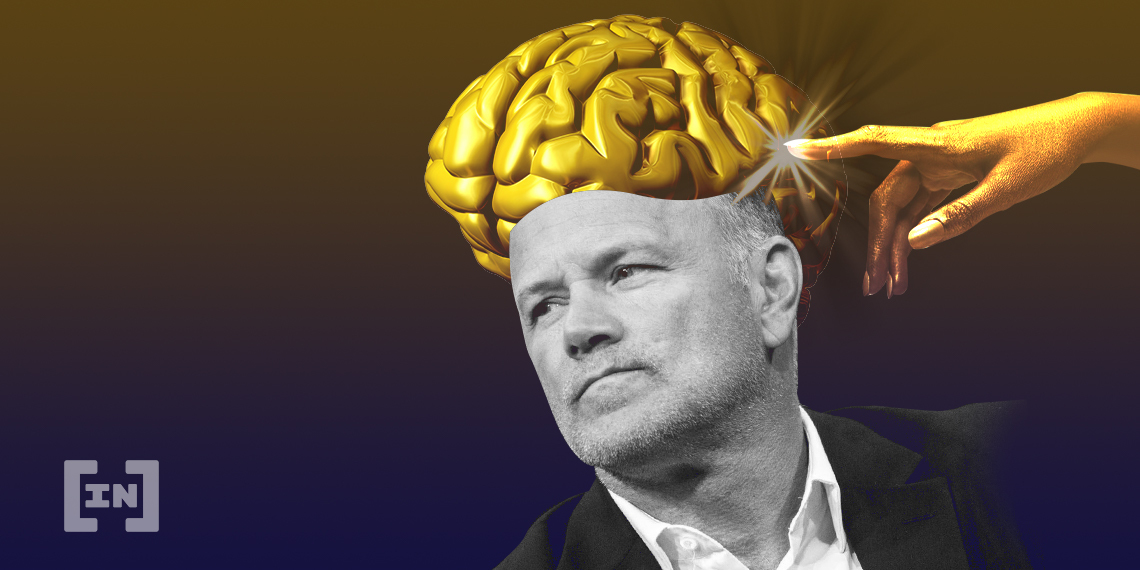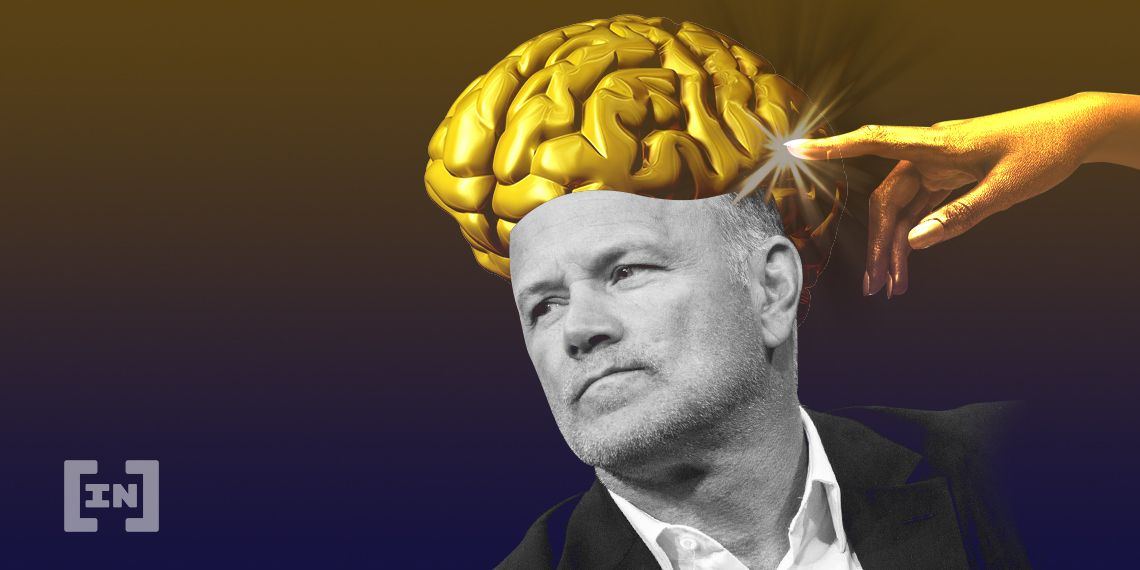 However, according to industry analyst Bitcoin Meme Hub (@BitcoinMemeHub), the above prices are a significant overvaluation.
As you may know, the stock-to-flow (S2F) model is the underlying force powering most bullish post-halving predictions for Bitcoin. However, the commonly-held view that a massive bull run will follow the Bitcoin halving in 2020 may not necessarily be accurate. BeInCrypto readers probably remember a report from January of this year where researchers pointed out that the 2020 Bitcoin halving won't pack enough punch to pump price.
Now, a similar assessment has been made by another analyst who claims that the S2F model's use is out of place with Bitcoin.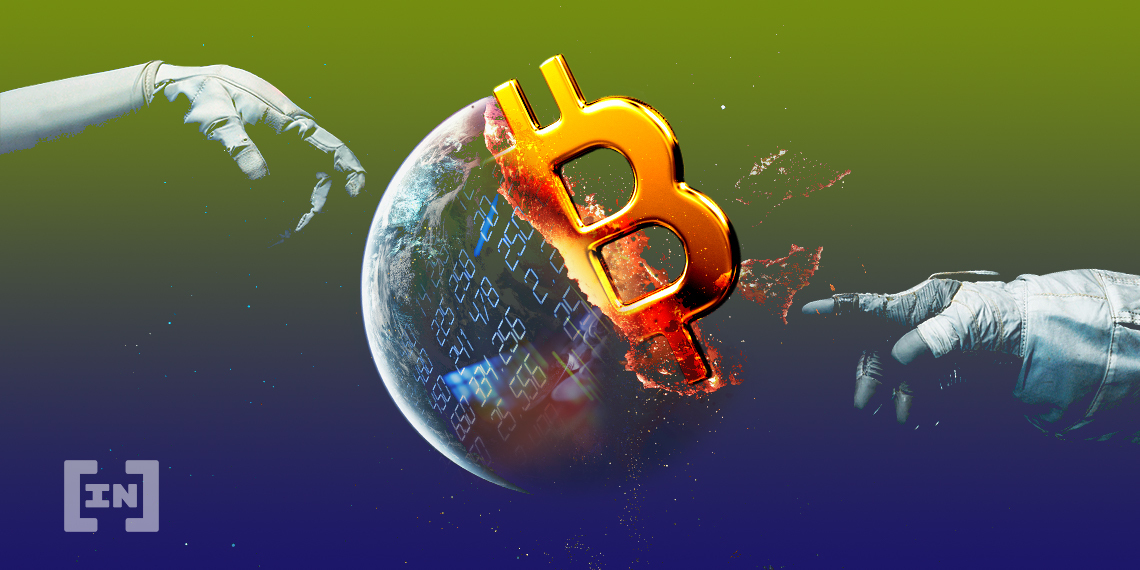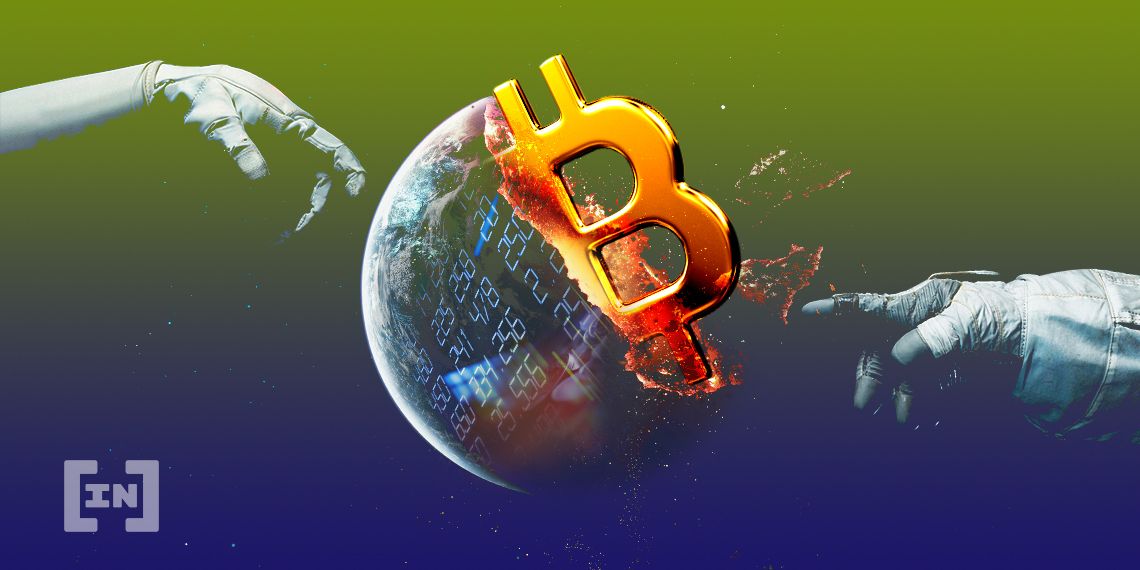 The LTC price has broken down from its short-term pattern and is expected to continue decreasing until it reaches clear support. However, the price is still trading inside a long-term support area. As long as it stays above, the current decrease is not considered a breakdown from the long-term trend.
Read the Full Analysis
Source: beincrypto.com
Author: Illustrations by A. Gnetova and G. Phan
Cryptocurrency Market Analysis: Bitcoin dumps in tandem with S&P 500
Bitcoin pumps to $7,500 and later dumps to $6,575 amid the Coronavirus restricted Easter celebrations.
Bitcoin futures on CME fall in tandem with Dow and S&P 500.
Bitcoin price pumped to levels above $7,500 last week, however, the rally was short-lived as quickly as it occurred. The largest cryptocurrency has dumped again under $7,000. The entire Asian session was marred with losses that have spread into the European session. The retreat slipped past other support levels including $6,800 and $6,600. A low has been reached at $6,575, allowing a rebound above $6,700. At the time of writing, Bitcoin is dancing at $6,730 after losing 2.55% of its value on the day.
As Bitcoin struggles to recover to last week's highs, the oil war between Russia and Saudi Arabia carries on. However, a tweet by US President Donald Trump suggests that a deal he made could bring the dispute to an end. However, the futures for S&P 500 and the Dow are trading 1.51% and 1.50% lower on the day unbothered by the announcement that OPEC and its allies will reduce oil production by 9.7 million barrels a day. Similarly, the CME Bitcoin futures fell in tandem with both the S&P 500 and Dow futures.
According to Binance CEO, Zhao Changpeng (CZ), the company puts a quarter of the profits incurred per year into investment. CZ was speaking in an interview with South China Morning Post. He added that Binance is now seeking opportunities beyond trading.
Source: www.fxstreet.com
Previous
Next