Bitcoin Drops Below USD 7,000, Altcoins Follow
Total market capitalization
In the past three sessions, many small-capitalization altcoins declined more than 10%, including SNX, BSV, SEELE, ALGO, CKB, ONT, BTG, KMD, STX, STEEM, ELF, BCN, and AE. Conversely, WAVES outperformed and gained more than 5%.
Source: cryptonews.com
Author: By Aayush Jindal
Let Billionaires and Hedge Funds Get 'Wiped Out,' Says Bitcoin Bull
The Social Capital CEO recently told CNBC that America's richest should not get a bailout from taxpayers. Instead, they should suffer the consequences like everyone else.
The U.S. stimulus bill passed last month advertised itself as a striking a 'balance' between supporting everyday Americans, small businesses, and corporations. However, the Fed's incessant money-printing tells a different story—one where boosting financial markets and providing support for large corporate entities seems to be its first priority.
The dangers of prioritizing the biggest corporate entities is that Americans will be left with little to no spending power. This will obviously only worsen the economic blow. This was the case Social Capital CEO Chamath Palihapitiya made recently on CNBC in strong language.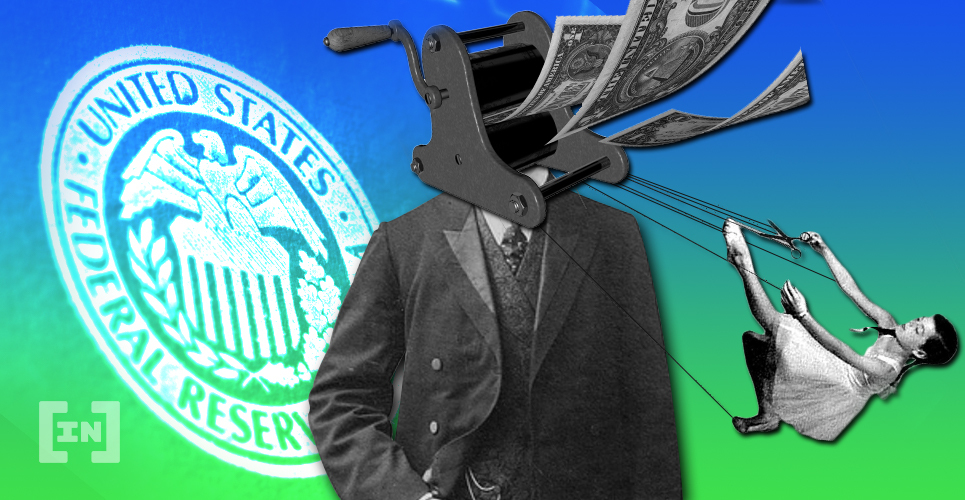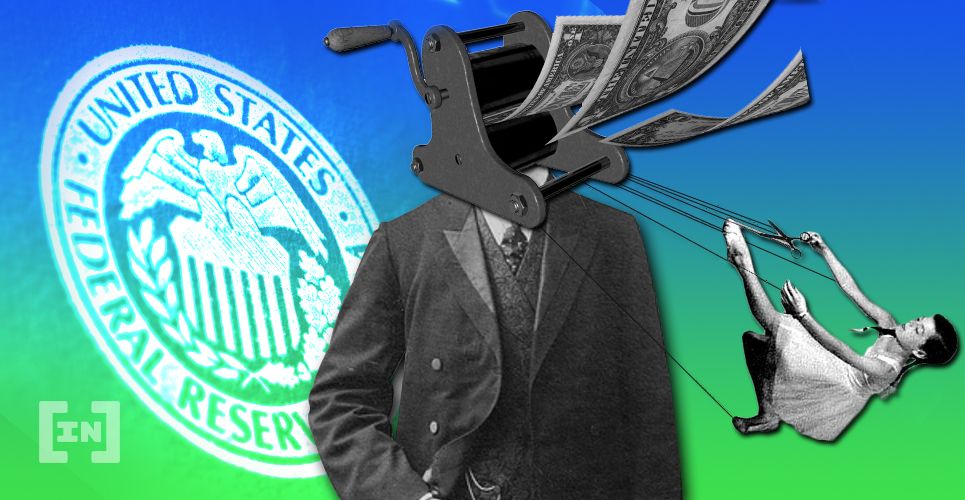 Social Capital CEO Chamath Palihapitiya recently went on CNBC and argued that the excessive concern over how the richest corporations and Americans would fare during this crisis is wrong.
"Who cares? Let them get wiped out?" he said.
The U.S. shouldn't bail out billionaires and hedge funds during the coronavirus pandemic, Social Capital CEO Chamath Palihapitiya says. "Who cares? Let them get wiped out." https://t.co/dIbizumtqG pic.twitter.com/u8BSVvr0B1
— CNBC (@CNBC) April 9, 2020
The comment went viral recently and Americans seemed to agree.
Here we go .. bailout for everyone .. but YOU the guy on main street who played by the rules, invested in their 401Ks, and HELD when the market dropped .. .. you should have known better .. you get diluted and wiped out.
— MRKD26 (@MRKD26) April 9, 2020
Palihapitiya stressed that there was "a lie perpetuated by Wall Street" that when a corporation fails it necessarily fires all its workers. In fact, as Palihapitiya argues, most bankruptcies end up simply getting reacquired. The people that really get hurt are those that are the speculators and the ones that hold the equities—and they should be allowed to get wiped out.
So, in Palihapitiya's words, these people and entities deserve no support; they are not the ones holding the economy together, and that is the bargain they chose when they decided to be only investors.
Palihapitiya's opinions are inherently tied to the strong belief that nobody in the market deserves any favors. He so happens to be a strong believer in Bitcoin.
The Social Capital CEO said he bought a lot of Bitcoin back in 2013 when it was trading for just $80. He claims that he owned around 5% of all BTC in circulation at one point.
Because the financial system is looking weaker than ever, Bitcoin could become a safe haven, but it all depends on which path society chooses. Because of this, Palihapitiya maintains that "it's either zero or it's millions." [Forbes]
However, he has not suggested that Bitcoin will immediately fare well if this economic crisis worsens. In fact, it's still an extremely speculative investment that will oscillate even more wildly during this crisis. However, if Palihapitiya is correct, there is potential for there to be light at the end of the tunnel.
Source: beincrypto.com
Author: Illustrations by A. Gnetova and G. Phan
$1 Billion Worth of Bitcoin Moved For Less Than a Cup of Coffee
For the longest time, Bitcoin has been deemed useless by mainstream economists, investors, and others. LendingTree Chief Economist Tendayi Kapfidze told Yahoo Finance in an interview that he thinks Bitcoin is a "pyramid scheme," citing his sentiment that you can "only make money [with BTC] based on people who enter after you."
But, a recent transaction recently was processed on the world's foremost blockchain that seemingly proves that the cryptocurrency has real-world value.
As first spotted by Twitter user "Krisma," a Bitcoin address recently moved 146,500 Bitcoin in a single transaction, which amounts to approximately $1 billion worth of value.
What's especially notable about this transaction is that it took mere dozens of minutes to complete and cost the transactor 0.0001 BTC, or approximately $0.70 as of the time of this article's writing.
Someone just moved 146,500 BTC ($1B) in one TXhttps://t.co/HgWzePugXN
— Krisma📈 (@KRMA_0) April 10, 2020
Per Paolo Ardoino, CTO of crypto exchange Bitfinex, this was a transaction between his firm's hot wallet and cold wallet, with the latter depositing 15,000 BTC into the former.
Although somewhat of a regular occurrence for Bitcoin, the transfer has been deemed bullish by many in the cryptocurrency community.
As Yassine Elmandjra, the crypto-asset analyst at ARK Invest, wrote on Twitter in the wake of a previous billion-dollar Bitcoin transaction, "[this is a] beautiful display of Bitcoin as a trust-minimized global settlement system."
A beautiful display of Bitcoin as a trust-minimized global settlement system.
1 billion USD transferred at a 1/17000th % transaction fee.
Fedwire, where you at? https://t.co/4NjomguHvp
— Yassine Elmandjra (@yassineARK) September 6, 2019
Indeed, with gold, the transaction would have taken a private jet and lots of custom forms, and with the fiat wire system, the transaction might have taken hours or days and might have run at a relatively high cost — something far above $0.70, that's for sure.
While this transaction accentuates the power of Bitcoin as a form of money, pundits in the industry aren't too sure that the cryptocurrency is ready to become a globally-adopted currency in its current form.
In an interview published last year, Jack Dorsey, CEO of Twitter and Square and one of the most prominent Bitcoin bulls, was quoted as saying that BTC isn't "functional as a currency," seemingly making reference to the base layer processing speed of seven transactions per second, which pales in comparison to the (centralized) PayPal, Visa, and so on. Dorsey added:
"The peaks and troughs are like an investment asset and are equivalent to gold. What we need to do is make it more usable and accessible as a currency, but it's not there yet."
However, moves are being made to make Bitcoin and other cryptocurrencies usable.
Earlier this year, fintech giant Square's crypto division, the fittingly-named Square Crypto, unveiled the Lightning Development Kit (LDK). Essentially, it should make the integration of the Lightning Network into existing or up-and-coming cryptocurrency software much easier than it is, and should, therefore, increase the adoption of the scaling solution with ample time.
Photo by Mike Kenneally on Unsplash
Source: www.newsbtc.com
Author: Nick Chong
Previous
Next